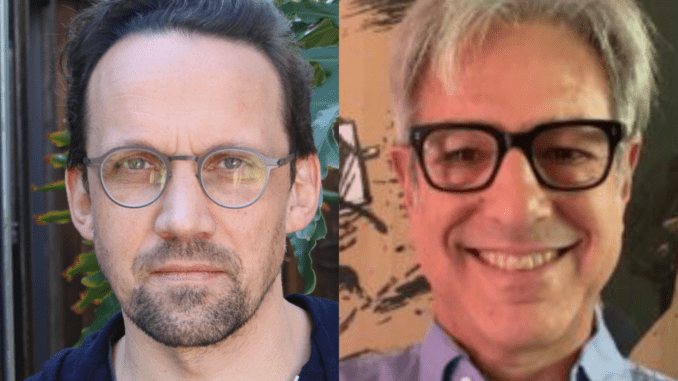 By Peter Tonguette
Growing up in the town of Lorient in the Brittany region of France, picture editor Frederic Thoraval watched the Cesar Awards, but he dreamt of the Oscars.
"The Cesars appeared because of the Oscars, and it was a way to translate it to our country," Thoraval said. "The Oscars have an incredible aura, and it made me dream when I was a kid in Lorient."
Last week, Thoraval completed his unlikely journey from French-born Oscar-watcher to Los Angeles-based Oscar nominee: For his work on writer-director Emerald Fennell's darkly comic drama "Promising Young Woman," Thoraval was among five editors nominated for Best Film Editing, the winner of which will be announced at a ceremony to take place at Union Station and the Dolby Theatre on April 25.
Along with Alan Baumgarten, ACE, who was nominated for writer-director Aaron Sorkin's "The Trial of the Chicago 7," Thoraval is one of two nominated editors who are members of the Motion Picture Editors Guild. They are joined by an eclectic group of editors: Mikkel E.G. Nielsen was recognized for "Sound of Metal"; Yorgos Lamprinos, for "The Father"; and Chloe Zhao, for "Nomadland."
Speaking with CineMontage this week, Thoraval described himself as still a bit overwhelmed by the news.
"I've never worked for awards and wouldn't ever imagine that it would be possible," said Thoraval, who moved from France to the U.S. about a decade ago. His other credits include "Taken" (2008) and "The Gunman" (2015). "But I'm so glad that I'm living this experience here and not far, in France, because I'm in the heart of the industry. It was very emotional for me — very emotional."
In an interview with CineMontage, Baumgarten was no less effusive in describing the experience of being nominated for the second time in his career; with Jay Cassidy, ACE, and Crispin Struthers, ACE, Baumgarten was one of three editors nominated for editing David O. Russell's "American Hustle" (2013).
"I was so thrilled the first time and I'm so thrilled now," Baumgarten said. "I think, after the first time, I just never thought it would ever happen again, so you feel like you managed to achieve something that will probably never happen again. That makes this very special, of course."
"The Trial of the Chicago 7" — which, like "Promising Young Woman," is also nominated for Best Picture — centers on the case the U.S. government made against anti-Vietnam War activists for their role in sometimes-violent protests that unfolded outside the 1968 Democratic National Convention in Chicago. While completing the film last year, Baumgarten and his colleagues realized that the events shown in the film presaged present-day civil unrest.
"Towards the end, we sensed that there was an overlap of what was happening in the world with what existed within our film," Baumgarten said. "But we never anticipated, or would even dare to think, that it might actually have a synergistic type of connection."
The editor added: "The fact that it's caught on, and is creating discussion and awareness and promoting and provoking dialogue, is very rewarding and satisfying."
Gratifying, too, was working with the dialogue written by Sorkin, with whom Baumgarten had previously collaborated on "Molly's Game" (2017).
"I've been given a great gift with an Aaron Sorkin script," Baumgarten said. "It's smart, it's well-structured, and it gives me a great opportunity to then make shot selections and build scenes visually as I see will best serve the story. . . . It gives me a great freedom to not have to solve certain problems and to really work on elevating the material."
Thoraval sounded similar notes in praising Fennell's screenplay for "Promising Young Woman," which stars Carey Mulligan as Cassie, a former medical school student who, outraged by the prevalence of sexual assault, has made identifying and entrapping its perpetrators her primary occupation.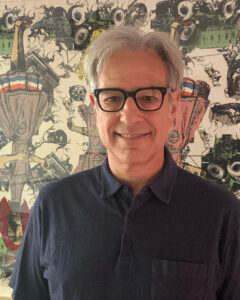 "This is the kind of script that you start and you can't stop," Thoraval said. "I remember being so excited and talking to my agent and saying, 'I need to do that movie.' I felt how meaningful that movie could be because the message was important."
Not every project embarked upon with enthusiasm ends that way, but Thoraval describes "Promising Young Woman" as a joy to cut from start to finish.
"The stars were aligned," he said. "Everything was going in a good direction. Everybody in the crew was motivated to serve the vision of Emerald."
Not that the process was always easy: A tight shooting schedule — 23 days followed just three weeks of prep — meant that the post team had to be creative in the cutting room. "Almost everything that was shot is in the movie," Thoraval said. "We didn't have a lot of scenes that you can cut and repurpose and play with."
Yet Thoraval came to feel that, as long as the audience connected with Cassie, the film could accommodate all manner of twists, turns, and tonal shifts.
"I followed the path of Emerald and Carey," he said. "The performance of Carey was a very good indication of where Cassie was at each moment. If you are with her, you can accept everything. . . . I like the image of the rollercoaster, with those quick changes of speed. You take a big turn, and it can be hard to take in, but when you are with her, you can accept all those things."
Both Baumgarten and Thoraval plan to attend the Oscars, which, according to a recent article in The Hollywood Reporter, will feature live, in-person components at Union Station in Los Angeles.
"I will be attending with one guest, my wife, and we're very excited," Baumgarten said.
And Thoraval? He wouldn't miss it for the world.
"I'm an editor, so I'm used to the dark cutting room," Thoraval said. "It's a big thing for me to go to such an important ceremony, but it's such a joy."