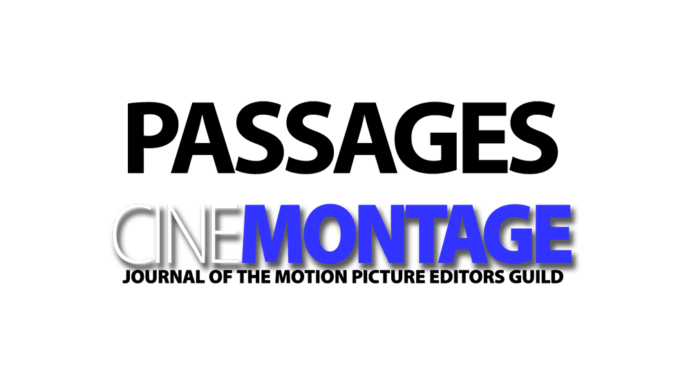 Françoise Bonnot, ACE
Picture Editor
August 17, 1939 – June 9, 2018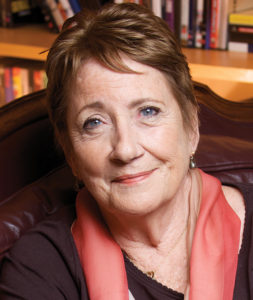 Françoise Bonnot, ACE, the acclaimed editor of more than 50 films over six decades, died June 9 at the age of 78 in her hometown of Paris. She won an Academy Award for her work on Costa-Gavras' 1969 masterpiece Z, as well as a BAFTA Award for the same director's 1982 drama Missing.
Françoise learned the craft at the side of her mother, Monique, with whom she co-edited the 1962 comedy A Monkey in Winter. It was directed by Turkish-born Henri Verneuil, whom Françoise married shortly thereafter, and with whom she collaborated on three more films.
Her illustrious career included Jean-Pierre Melville's Army of Shadows (1969), Roman Polanski's The Tenant (1976), Jean-Jacques Annaud's Black and White in Color (Oscar-winner for Best Foreign Language Film, 1976), Michael Cimino's Year of the Dragon (1985) and John Frankenheimer's The Burning Season (1994), on which I first had the privilege of working with her.
Her most constant collaborator was Costa-Gavras, with whom she worked on nine films. As he told The Hollywood Reporter, "Françoise knew that cinema writing was also done at editing. She also knew how to capture and highlight the director's slightest intention. Her intellectual capacity and her technical expertise made her a perfect collaborator for the director and insurance for the producer."
Françoise also worked on the first four features of director Julie Taymor: Titus (1999), Frida (2002), Across the Universe (2007) and The Tempest (2010). I was lucky enough to work with her on all those films, and she became a close friend as well as a strong mentor. Her son and I share the same actual birthday, taking into account the Paris/LA time change, and she often said she thought of me like her other son. I certainly loved her like a mother.
As her son, filmmaker Patrick Malakian, told The Hollywood Reporter, "Her life was characterized by the inspiration she gave to so many people personally as well as professionally." I can certainly attest to that. In addition to Patrick, she is survived by her daughter, Sophie, her grandchildren, Lisa and Jules, and too many friends to count.
Bob Allen