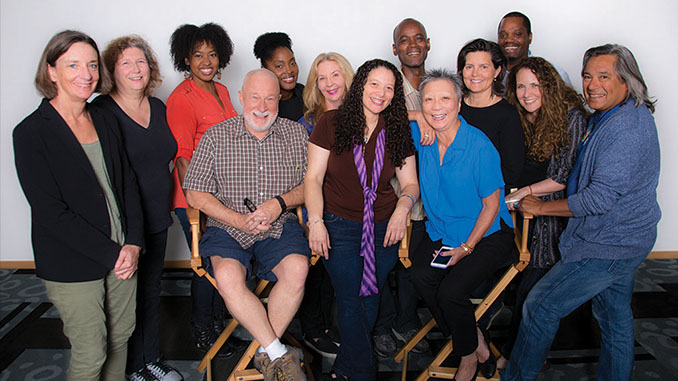 Diversity in our industry is in crisis. Statistical reports have confirmed that a lack of diversity is defining all aspects of our media: in content, and both in front of and behind the camera.
In light of these eye-opening reports addressing the disparity of diversity in our industry, Dorian Harris, ACE, and Joan Sobel, ACE, approached the Editors Guild Board of Directors with the idea of creating a committee on diversity. The Board took immediate action and has formed the Diversity Committee.
The mission of this newly formed committee is to foster initiatives that promote the Editors Guild's commitment to diversity, and inclusion for all of our current and future members.
This Committee will provide support, mentoring and networking opportunities for individuals without regard to race, ethnicity, gender, religion, sexual orientation or age. We believe that diversity awareness will bring together people from a multitude of backgrounds and experiences, which in turn will nurture creativity and innovation in an atmosphere of mutual understanding and respect. This is not just about being legally compliant; this is about promoting opportunity and inclusion in our industry.
In the coming months, we will 
be distributing a survey to our Guild's membership to discover what diversity means to them and what they would
 like to see from our committee. In 2016, we are also looking forward to creating events such as screenings, mixers and panel discussions that will serve to feature diversity in post-production and how it benefits the creative process.
We are grateful to the Board of Directors for recognizing the importance of diversity and we look forward to serving our membership.
Please feel free to reach out to us by sending comments, concerns or questions to diversity@editorsguild.com.