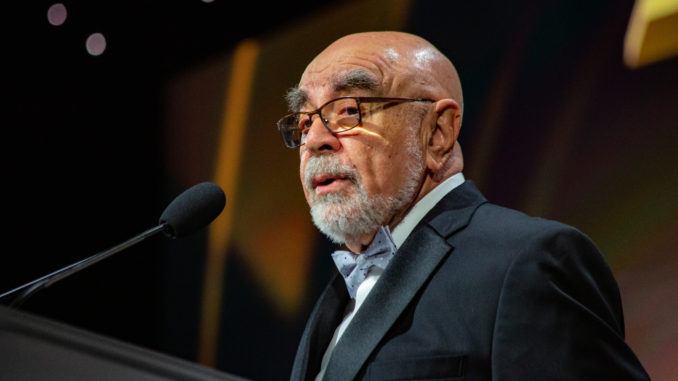 By Scott Collins
On behalf of the more than 8,000 active members of The Motion Picture Editors Guild, President Alan Heim, ACE, on Monday issued the following statement about The Guild's position on diversity and racial justice:
"The Motion Picture Editors Guild stands in proud support of diversity throughout our industry. Our Board of Directors voted unanimously to establish the MPEG Diversity Committee in 2015. We recognized the need for such a move then, and we remain committed to that need now. Our key goal has been to educate and encourage members to be respectful of different perspectives and to promote diversity and inclusion within our post-production community.  We have made progress toward those goals but our work is certainly not finished.
"Recent national events – including a highly charged exchange last week on social media that many of our members found painful and outrageous – are examples of why we must do more. At the same time, last week we celebrated the Supreme Court's decision to uphold the rights of our LGBTQ community to be free from employment discrimination. We hope that our industry will be able to celebrate other landmarks of diversity in the days ahead.
"We will continue to explore ways we, as a union, can be a part of the change needed within the post-production community.  We already provide networking opportunities, outreach to high schools and film schools/programs and provide panel discussions and workshops pertinent to these needs. We must listen to the experiences of our members who feel they are under-represented and have been the victims of discrimination. We must also call upon those who are allies in the cause. We do not play any role in who gets hired for any particular job so that will be left in the hands of those with the power to do so.
"We remain committed to being inclusive and to strengthen our resolve to always do better, and to make positive changes as a community of entertainment industry professionals."
— Alan Heim, ACE
President, Motion Picture Editors Guild, Local 700, IATSE
For a June 15 message from MPEG's Diversity Committee, please click here.
Scott Collins is Communications Director of the Editors Guild and the Editor of CineMontage.org.