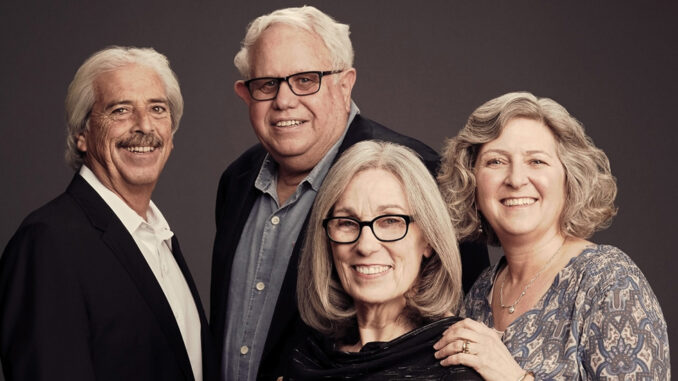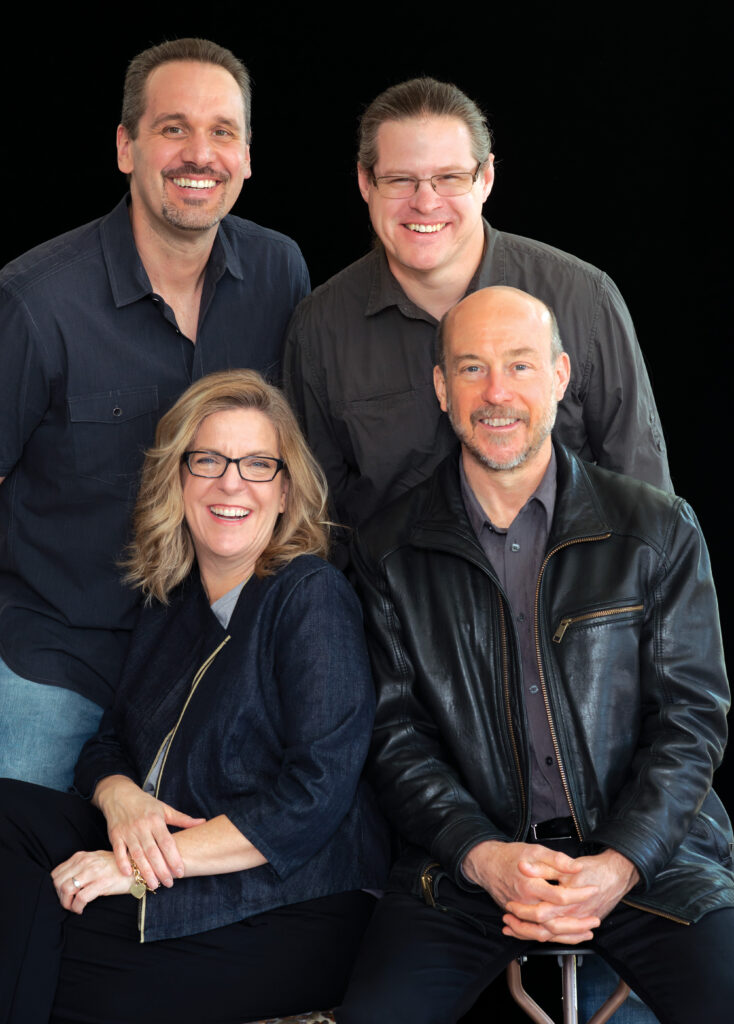 by Debra Kaufman portraits by Christopher Fragapane & Martin Cohen
Mentoring has always been key to the art and craft of editing. In the days before film schools, it was the only way to learn the techniques and practices of the so-called "invisible art," and many would argue that it still is the best way to learn. In the film editing room of the past, assistant editors — and apprentices — were able to observe and absorb what the editor did at close hand.
To coincide with the Editors Guild's Membership Outreach Committee's planned Mentorship Campaign, CineMontage spoke with four teams of mentors and "mentees" about how the process of mentoring has changed in the digital age, as well as how their own mentoring relationships have developed. They also discuss the value of mentoring and being mentored, and the importance to the Guild and its members of the mentoring relationship.
Meeting the Mentor
Re-recording mixer John Reitz (American Sniper, Argo, Gran Torino) was working at the old Glen Glenn Sound in Hollywood on television projects when he met apprentice (now supervising sound editor) Alan Robert Murray (American Sniper, Sicario, Letters From Iwo Jima). They finally had a chance to work together in 1979 on Escape from Alcatraz.
"John would pass on knowledge he acquired at his end of the business, and told me how he preferred his tracks to be prepared," recalls Murray. "I'd ask him questions. So all the knowledge came through us being friends and telling each other how we liked things done." Reitz, who credits John "Doc" Wilkinson, Jay Harding and Dave Dockendorf as his first mentors, agrees. "I think we were mentors and mentees for each other," he says.
A mutual friend, who happened to be second editor for Carol Littleton, ACE (Walk in the Woods, E.T. the Extra-Terrestrial, Silverado), introduced her to Lisa Churgin, ACE (Dead Man Walking, The Cider House Rules, Pitch Perfect), in 1978.
"Carol and I would see each other and became friendly," remembers Churgin. "I wrote her a letter in 1985 saying I was looking for a mentor. I didn't want to put her on the spot, but I did say that I was looking to work with an editor whose work I respected and from whom I knew I could learn a lot." Littleton recalls that Churgin "made a big impression," adding, "At the time I got the letter, Bruce Cannon, who was my first assistant and a very fine one, was getting ready to graduate. I actually needed a first assistant." Littleton and Churgin are both Past Presidents of the Editors Guild.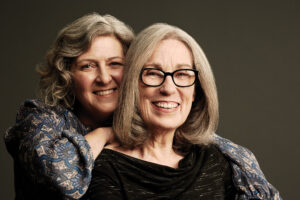 Jeremy Peirson (three Hunger Games films, Looper, Water for Elephants) had graduated from Columbia College in Chicago and moved to Los Angeles to get a job in the film industry. He passed his resume around, but came up empty. "Then one day I was coming back from Todd AO and I saw a place that said Danetracks," he remembers. "I went home, looked it up and realized it was a post house. I called them and then dropped off my resume."
The sound house's owner, Dane Davis, MPSE (Ender's Game, Sinister, The Matrix trilogy), reports that he'd always get an enormous number of applications. "It was something I wanted to do because there was nothing like that when I got out of school," he says. Peirson got one of those unpaid internships and spent three months observing recording sessions until, fortunately for him, a job opened up there.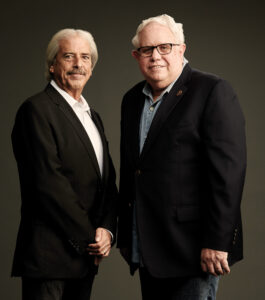 Lisa Trulli, ACE (I Am Cait, Real World, The Kardashians), and Darren Hallihan (Skin Wars, America's Greatest Makers) met on the reality TV series Project Runway, where he was an assistant editor. "One of the things that Darren has going for him — besides being really good at what he does — is that he's a really courteous person," offers Trulli. "So it doesn't take long before I wanted to champion him, to see him do better. He showed initiative and is super-smart, which is why everyone on the show wanted to see him rise to the rank of editor."
Hallihan recalls that his first season on the show was hectic, switching from Final Cut Pro to Avid and getting to know everyone. "Then, in the second season, Lisa approached and asked if I wanted to practice cutting a hair-and-makeup scene," he recalls. Trulli, who says she's mentored numerous assistants, points out that she encouraged Hallihan to learn not only her process and aesthetic but those of the show's other editors. "I wish I had had ten people mentoring me when I came up," she says. "One of the things I believe is that you learn the most by mentoring with a lot of editors."
The Mentoring Process
At Danetracks, the unpaid interns observe a wide range of experiences, from Foley sessions to — if the client is willing — ADR and recording sessions. Peirson had the fortune of beginning to work with Davis on The Matrix, and quickly discovered that what he learned in school "isn't even close to how it's really done," he says, adding, "The internship exposed me to the methodology and has shaped how I work. For example, I try to record as much as I can. In school, the technology and how-to had been worked out. But in the internship it was the why and with what material; the art of the whole process. Because Dane talked about his process, I started to understand his thinking and why he went in a particular artistic direction. Being exposed to that on a constant basis was exciting, important and a great time."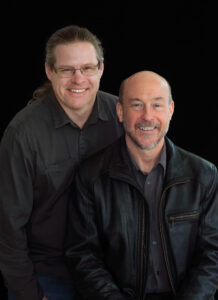 For Davis, the joys of mentoring are multi-faceted. "I get really energized having these young people around," he says. "Also, in terms of our finding people who had the gifts to be part of our crew, the internship program was essential. They worked their way up and were the people I wanted; it's not completely altruistic." He also recalls the first show he supervised, which was mixed at the old Lionsgate Studios. "There were a couple of experienced mixers, and they were sweet, kind and generous, and helped us to understand what we were doing was wrong, and how to lay things out," he explains. "I'm eternally grateful to this day."
Churgin, who is currently working on Pete's Dragon, worked with Littleton on two feature films, Vibes and The Accidental Tourist, and says the mentoring process began with the atmosphere in the cutting room. "The environment Carol creates in the room makes for an inclusive experience where I was always learning," says Churgin, who notes she also learned from her experiences with editor Freeman Davis, "who was very instructive and generous; you really feel like you're part of a group effort."
She says that the assistants used to have the radio playing, "but I found I stopped listening to my radio because I wanted to listen to the rhythm of what Carol was working on." What Churgin has taken forward into her own career is the way Littleton interacts with everyone, "from the director on down to the PA; and I quote her all the time." For her part, Littleton, who recently finished HBO's All the Way, says she likes to hear her assistants' points of view. "I like them to contribute," she adds. "The very first critic of what I do is the assistant. If you want a friendly firing squad, you can always have one of my assistants. As far as editing concerns, no one owns all the ideas."
"I would always stand behind and watch," Reitz says, recalling his days as a recordist for Dockendorf. "Then one day, he said, 'Sit down and mix a reel' and I did that." Murray says he mentors every time he has a new member on his crew. Both point out that, in some ways, younger people actually mentor them. "It's a new era," explains Reitz. "It's unbelievable what Pro Tools does these days; there is so much to learn." Murray points out that he started in film and made the adjustment to digital — "but I didn't have the proper training in computers, so I still need a really good assistant who is totally computer-trained."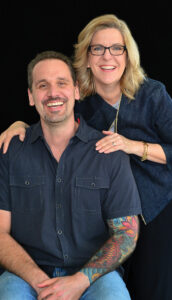 Mentoring at a Crossroads
Technology, budgets and deadlines have wrought big changes in the traditional mentoring process. "When we worked on film and were on a flatbed, you could include people much more easily than now," says Littleton. "The big thing that has changed in digital is that our jobs as editors and the assistants' jobs are quite different. It's not impossible to involve your assistants in the same way, but I miss having a more immediate channel on what it's like to edit. It's a big loss."
"As an assistant, it's becoming more and more of a media manager's job and more distanced from the creative side," agrees Hallihan. "It's a completely different mindset than the creative flow of editing."
Littleton and Churgin add that digital acquisition has led to much larger shooting ratios, which has impacted what goes on in the editorial suite. "If the shooting ratios used to be, say, 6:1, now they're 20:1 or beyond," Littleton stresses. "The assistants are spending all their time tracking numbers and not being involved in editing."
Murray remembers starting off as an apprentice, then moving on after four years to become an assistant. "You had an eight-year learning process," he says. "We learned from the ground up. It was so rewarding to know that someone was replacing me. Now there aren't many jobs out there, there's no time, and we're always under pressure to deliver. The saddest thing is that when I retire, the knowledge I've acquired will never be passed on because there's no mentoring program."
The Future of Mentoring
Everyone interviewed agrees that mentoring is too important a part of post-production to ignore. Editors who have been practicing the craft for decades pinpoint the decline to the demise of the apprentice position. "We have to think about ways to make learning about the editorial process more accessible to those who want to do it," maintains Littleton. Davis notes that the end of apprentices came about because "producers wouldn't pay for it." Peirson adds that the limits placed on what apprentices could do also helped bring an end to the position. "They were out of the process, but they need to be part of the process," he says. "To truly learn the job, you have to do the job."
"I think it's simple," says Trulli. "As an assistant, Darren should feel comfortable saying, 'Hey, if anyone has anything I can help with, I'll give it my best shot if you can shepherd me through.' That's the first step — make it a priority so that the union is fine with the assistant and editor working together."
Churgin agrees. "Mentoring is a mindset," she says. "You have to want to pass along your knowledge. Mentoring is about not having fear about progress and change, and sharing your ideas."