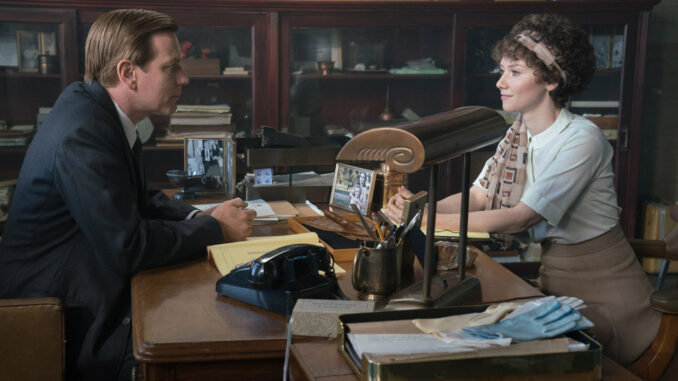 by Edward Landler • film stills courtesy of Lionsgate

Philip Roth's American Pastoral was published in 1997 and won the Pulitzer Prize for Fiction the following year. The film adaptation, from a screenplay by John Romano, directed by and starring Ewan McGregor, with editing by Melissa Kent and sound editing supervision by Christopher S. Aud, premiered September 9 at the Toronto International Film Festival and opened in limited release October 21 through Lionsgate. By the end of the month, it will be in wide release.
A family tragedy set mainly against the social and political turmoil of the 1960s and '70s, the novel focuses on the relationship between a successful New Jersey glove manufacturer and his daughter who is drawn to radicalism in reaction to the Vietnam War and racial injustice. Its intimacy, though, frames a broad post-World War II overview of the undermining of the American sense of exceptionalism and optimism by the persistent social inequities that glaringly continue to divide us today.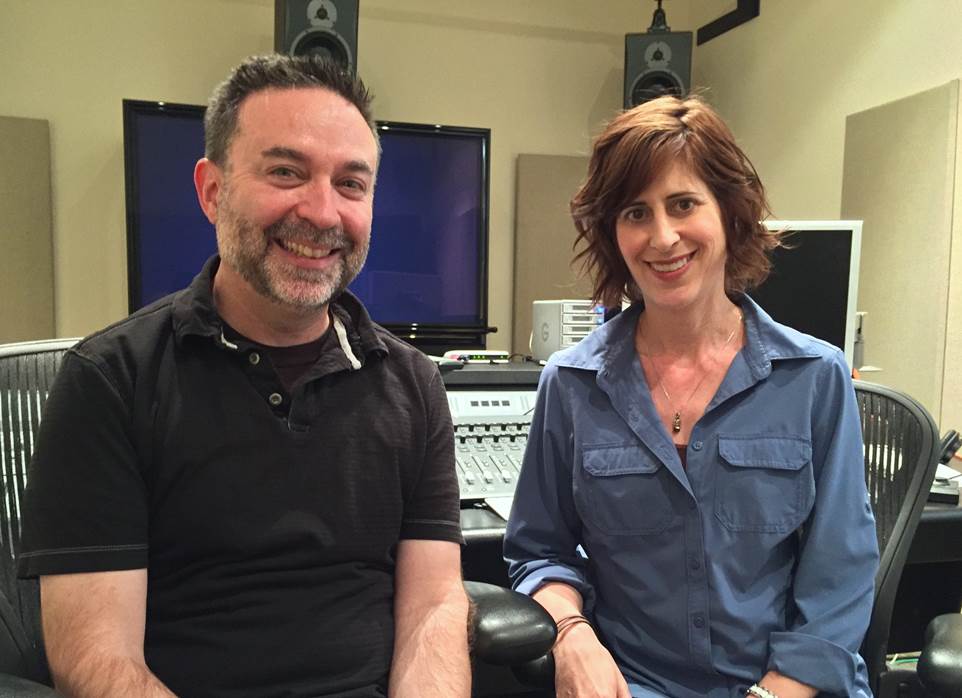 Lakeshore Entertainment started developing the property in 2003, originally with Phillip Noyce set to direct. After 10 years of shifting deals and commitments, Lakeshore signed McGregor to play the Jewish Seymour Levov, nicknamed "Swede" in high school for his Waspish looks, but the project had no director in 2014. The actor put himself forward for the job as a first-time feature director.
McGregor told CineMontage, "As a father of four girls, I identified with the father/daughter story and I've wanted to direct for about 20 years." After long and intense discussions, the producers and the screenwriter recognized McGregor's passion and commitment to the project.
Jennifer Connelly had already been on board to play Levov's Irish Catholic beauty queen wife and Dakota Fanning was chosen to be their troubled daughter Merry.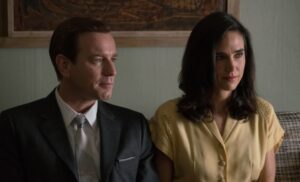 With production set to begin September 21, 2015, on location in Pittsburgh and its environs, standing in for Newark and the New Jersey countryside, McGregor interviewed three or four editors including Kent, who had edited The Age of Adaline (2015) for Lakeshore. The editor read both Roth's novel and the script before meeting with the director. He said, "From the beginning, I knew she was right for me." She also prepared for the job by reading Bryan Burrough's recent history of the radical underground, Days of Rage.
Kent had moved to Los Angeles from New Jersey in the ninth grade. After a year at the Otis Art Institute, she majored in Theatre at UCLA and interned for Entertainment Tonight. She said, "That's where I first saw what editors do," and she realized editing combined all her interests in the arts: design, music, dance, acting, story. She added, "I wanted to work with my hands and I loved how much editors are involved with crafting the story."
Her work as assistant editor for 100 days on a Roger Corman movie got Kent into the Editors Guild. Then, she said, "I made it a point to work on smaller films that would give me more responsibility so I could become a full editor more quickly." One of her first editing credits was The Virgin Suicides (1999) for first-time feature director Sofia Coppola.
While McGregor shot in Pennsylvania with a crew headed by cinematographer Martin Ruhe (The American, 2010), Kent edited all the dailies at Lakeshore's offices in Beverly Hills. The actor/director said, "Next time, I will insist on having the editor on location with production."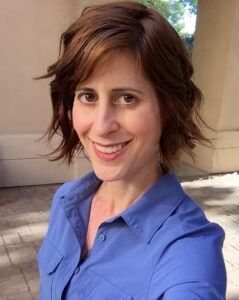 As the dailies came in and from her long-distance conversations with the director, Kent realized how fully McGregor had immersed himself in the book. She noted, "The script was a wonderful adaptation of the book. Ewan's direction and acting brought those words to life to create a beautiful and powerful interpretation of the story." She added that it was "very important for Ewan to have empathy for the views of both the daughter and the mother and that goes beyond what the novel does. He wanted everyone's point of view to be valid; and in some cases that was helped by adding stock footage."
Throughout the film, carefully juxtaposed archival footage establishes the era and links scenes or emphasizes the passage of time between them. One such sequence helps to underscore the change in Merry from 12 years old to 16. Kent said, "Inserting stock footage of Vietnam helps prepare the audience for a four-year jump in time, and also gives the viewer a more visceral way to understand Merry's perspective about the war and how much she despises it."
The most complex of the stock footage sequences occurs in the opening minutes of the film and was vital in establishing the flashback frame for the story. Author Roth's fictional alter ego Nathan Zuckerman (played by David Strathairn), arrives in 1996 to his 45th year high school reunion, where he will learn Levov's story; this was intercut with World War II victory footage and circa-1950 American high school footage. The editor said, "It was an ongoing process to get the opening right, finding the best balance of imagery, voiceover and main titles, and it all came together when we found Kay Starr's song 'Comes A-Long A-Love' which conveyed the energy of the times."
Assistant editor Susan Kim, according to Kent, "found a lot of the stock footage. She researched beyond my expectations; it really elevates the movie. Susan was everything you could wish for in an assistant editor: organized, creative, always pleasant, never flustered; a lovely person." She also praised post-production supervisor Lis Kern Shaw, who "went above and beyond to get stock footage cleared."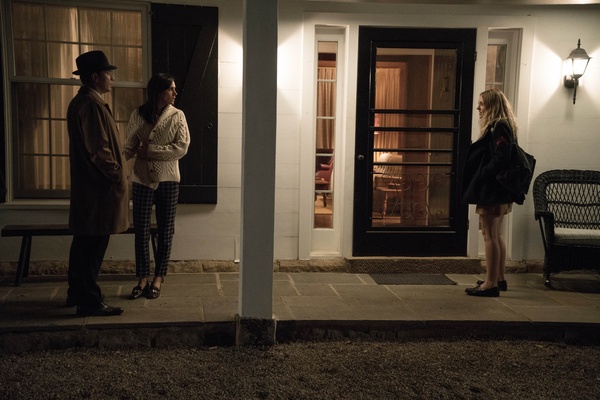 Production wrapped on November 9. By November 12, the editor had prepared a complete first assembly which included some of the period songs but no temp score because McGregor wanted to see this first cut raw. The director said, "I was blown away by her first assembly."
Then, except for a two-week break for the holidays, the post-production crew worked steadily into the first week of February 2016 to complete the director's cut, which required no retakes of any footage. "Ewan was there every day for editing," said Kent.
McGregor continued, "I was there from morning to night. It was a creative conversation as it was with everyone…a bit like playing chess. Melissa is quick and efficient, and a rhythm was born from our work together. Her musical sense was especially important."
Now supervising sound editor and sound designer Aud came onto the project with a full crew of his own. Coming from a musical family, Aud studied audio technology at Indiana University, Bloomington, and first came to Hollywood as an audio intern at Lorimar Television in 1988. That year, he also worked as a sound effects editor by night. In 1992, he was sound effects editor on Bram Stoker's Dracula directed by Francis Ford Coppola.
Aud considers the late supervising sound editor J. Paul Huntsman a mentor. He worked with him on Terence Malick's The Thin Red Line (1998) as sound effects editor and got his first sound design credit on his next show with Huntsman, Renny Harlin's Deep Blue Sea (1999). He served as co-supervising sound editor with him on Pay It Forward (2000) and Harlin's Driven (2001). "Paul is responsible for giving me the confidence to supervise," said Aud. He has worked with Kent on three features, Just Wright (2010) starring Queen Latifah, Louder Than Words (2013) starring David Duchovny, and The Age of Adaline.
For a dramatic film like Pastoral, Aud feels the dialogue has to sound especially good. "That affords you the room to do more with sound," he offered. "In keeping with the theme of the story in the sound design, I never wanted to put the audience in a comfortable place. I filled most scenes with as much of the sound effects and ambience that would naturally be there." In two key scenes, however, the additional sounds were greatly reduced to achieve maximum impact.
Aud also realized that "Ewan was involved throughout post so he could learn." The first-time director himself said, "I didn't want to miss anything. Here I was learning how you can affect a scene with sound by cutting it down to the emotional minimum."
Late in January, Aud and dialogue/ADR supervisor Stephanie Brown spotted the entire movie for sound effects and dialogue with Kent and McGregor. Aud and Brown also edited dialogue, created backgrounds, and built sound effects with effects editors Laurent Kossayan, MPSE, and Jeff Sawyer. Dialogue editor Matthew Kielkopf also helped to prepare the temp dub.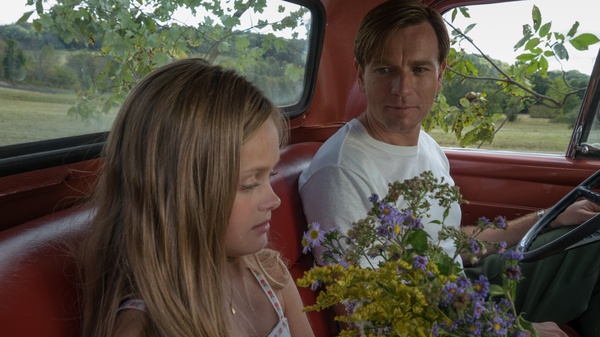 The ADR sessions included flying Strathairn down from San Francisco to do Zuckerman's voiceovers for the continuing reworking of the crucial opening of the movie, and a loop group session of ADR actors skilled in improvisation and lip syncing to picture. The looping session provided background conversational chatter and PA announcements as well as precise dialogue to set the tone for the 1967 Newark riots taking place on the streets just outside the Levov glove factory.
Kent said, "Ewan really wanted to come to loop group day because I had talked it up like crazy, it's so much fun." The editor attended ADR sessions and participated in the editing of the ADR because it affected the editing of both performances and visuals.
For the director's cut, McGregor and Kent had also built a temp music track of appropriate film music by composer Alexandre Desplat, an Oscar winner for his score of The Grand Budapest Hotel (2014), who would write the music for Pastoral. After the February 5 screening of the cut, the picture continued to evolve with Desplat creating his score while the rights to songs and stock footage were cleared and the visual effects work was completed.
Meanwhile Aud worked out the best way to record the period television and radio dialogue and sound: "I was concerned that we'd lose something in translation by replacing actual sound from the '50s and '60s with modern actors." For the temp dub, he used archival period recordings, but for the final mix he got actors to recreate them in ADR. He said, "We listened carefully to cast ADR actors who would be right for TV announcers, commercials, newscasters, and sports broadcasts. They nailed it."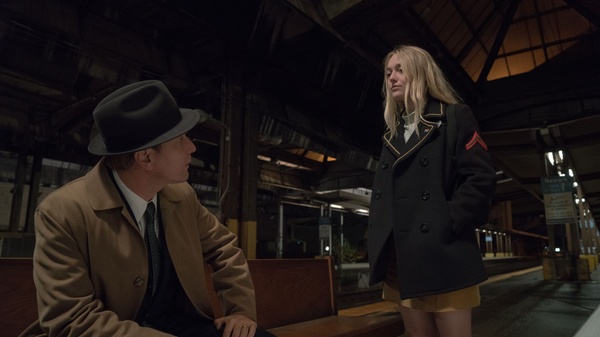 The final mix was done at Warner Bros. Sound Studios early in May. Working as re-recording mixer, Aud mixed dialogue and music and fellow re-recording mixer Aaron Glascock pre-dubbed and finaled all the effects.
On May 27, the final check was made of the Digital Cinema Package (DCP), the latter-day equivalent of the 35mm print. Kent said, "It was important that we hit this deadline so that Ewan could travel to Scotland to star in T2: Trainspotting."
Of her experience working with McGregor as a director, the editor said, "Ewan creates an environment that is collaborative and encouraging so that everyone can do their best work. He's a great director. I hope he does it again." Added Aud, "He allowed us all to be creative and motivated us to explore the ways that sound can tell a story."