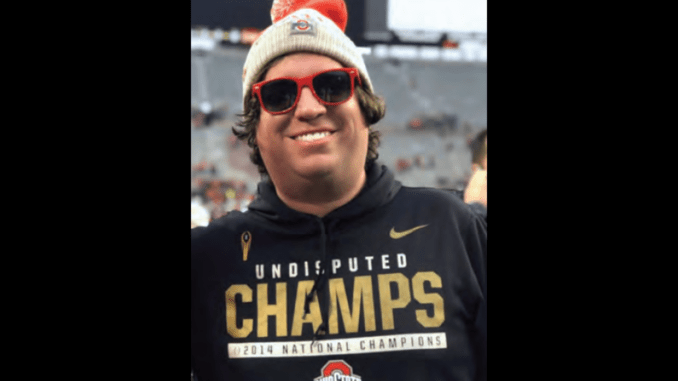 JAN. 13, 1990 – NOV. 24, 2022
Assistant editor Gregory J. Hoopingarner, 32, formerly of North Canton, Ohio, passed away on Thursday, November 24, 2022, in North Hollywood, California. He was born January 13, 1990 in Akron, the son of Joseph and Sharon Hoopingarner.
Greg was raised in North Canton and graduated in 2008 from Hoover High School where he played percussion for four years in the band and was a member of the National Honor Society. Greg received his Bachelor of Science degree in film from Full Sail University.
After graduation, Greg moved to California and began a career as an unscripted assistant editor, soon joining the Editors Guild and becoming a lead assistant editor along the way. He worked on countless reality and competition shows, including "King of the Nerds," "Wipeout," "Carpool Karaoke," and seven seasons of "America's Got Talent."
Greg is fondly remembered by his family, friends, and coworkers for his time outside of the edit bay. He was a devoted skier and member of the Professional Ski Instructors of America since December 2014. Mammoth Mountain held a special place in his heart, and "shredding the gnar" there inspired him to pursue getting a pilot's license to make traveling there easier. Greg was also a roller coaster fanatic and longtime member of the American Coaster Enthusiasts. He proudly celebrated Cedar Point in Ohio as his favorite amusement park in the world.
Greg was a passionate Ohio sports fan, investing every possible moment in watching his teams play, and he even trained his dog, Milkshake, to bark when rival team names were mentioned.
Greg also loved music and would consistently use his vast record collection to introduce friends to new bands. He loved attending shows, no matter the venue size, and he spent a great deal of time creating and sharing eclectic playlists. Whether he was relaxing at home or syncing dailies, music filled the air. Next time you unexpectedly hear a song you love, perhaps Greg sent it to brighten your day.
-Lisa Brzoste