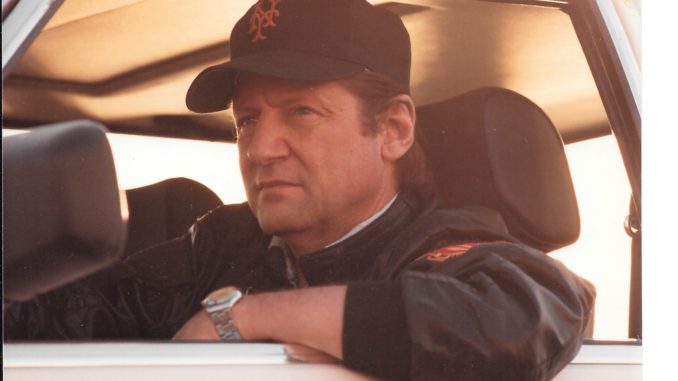 Charles "Jerry" Bender died last month in New York at age 89. His 40-year career as a picture editor encompassed the rise of television as the mass medium of choice. Here, his daughter Te-See remembers the man behind memorable commercials, a landmark Michael Jackson music video, and countless personal sayings.
by Te-See Bender
My father was born in New York City. His mother, Anne, was beautiful. She was an actress who did some theater and a little modeling. She had four kids; my father was the eldest. My grandfather had left the family to be with his secretary. So when my grandmother was pregnant with her youngest and giving birth, my father had to go to the hospital to pick them up. He was 10 years old. He had to grow up very fast.
He had no money whatsoever. The family used to say, if you didn't eat your breakfast, you had it for lunch; what you didn't eat for lunch, you ate for dinner. My father would work at a farm in upstate New York during the summers and send money home to his mom. He went to Cardinal Hayes High School because he wanted a good education. Regis Philbin was a year behind him. They wouldn't let my father get his diploma onstage because the man who he worked for was supposed to pay his tuition but didn't pay on time. Eventually he did get the diploma.
When he got out of school, my father needed money because he supported his mother for a very long time. He was offered two jobs. One was to work selling Venetian blinds. The other was to work as a can carrier at a film company and it paid less.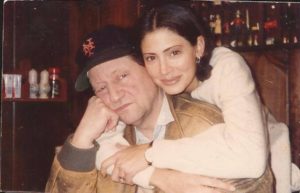 His mother said, "Jerry what do you want to do?" And he said, "Mom, I really want to work for that film company." And she said, "OK, Jerry. You do that."
He was just fascinated by editing. He'd watch everybody and ask a lot of questions. Eventually one day they needed an editor to do something quick and none of the editors were available, and somebody said, "Hey, why don't you ask that kid Jerry? He keeps bothering us." That's when he started editing. He freelanced for Screen Gems. And soon he was working for CBS and cutting specials and shows like "Adventure" and "You Are There." He worked with Edward R. Murrow, E.B. White, Andy Rooney and Walter Cronkite, Orson Welles, and Eleanor Roosevelt.
From there he began editing at the editorial house Dick Miller & Associates. He was editing commercials for Eastern Airlines, PanAm, Merrill Lynch, KFC, Coca-Cola, Virginia Slims, Volvo, and Hyundai. In the early '70's, Dick Miller left to concentrate on directing and sold the company to my dad. It then became "Jerry Bender Editorial" located at 26 East 36th Street, in the heart of Midtown Manhattan. His company grew quickly to the point where he had to share the wealth and passed over some of his major clients to his editing assistants that included Hank Corwin, now the owner of Lost Planet, and an Academy Award Nominee for two films.
When I was a little girl, maybe four or five, I remember going with Dad on set. I think the first he took me to was for Dream Whip. It was like whipped cream and you made it yourself. The setup was like a kitchen/dining room table, and the husband was sitting at the head of the table because it was the Sixties, and the wife comes in with something behind her back and says, "Honey, I have a surprise for you!" And he's like, "Oh, did you smash the car?" And she said, "No, I made Dream Whip Dessert."
The clients in those days just wanted my father to check in during shooting. It was being shot in New York and he would always check in with clients like Young & Rubicam, BBDO, Grey Advertising, and Ogilvy & Mather. Hanging around sets with dad gave me the acting bug. So I cherished every moment until I could get in front of the camera. I got to hang around big time directors like Ed Bianchi, Bob Giraldi, and Steve Horn. Not to mention actor Fred Gwynne, A.K.A., Herman Munster from 1313 Mockingbird Lane.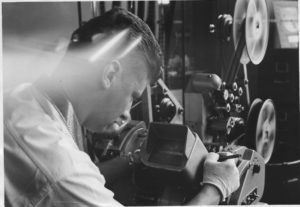 When he was cutting, he always had a rear-view mirror on his Moviola. That was my father's way of being able to see the clients' reaction without them knowing. When he came out West, he always rented an edit room at Keith Harrier Production Services in Hollywood. He'd be working on his Moviola, cutting commercials with half a dozen people looking over his shoulder for days.
One day he was working away, playing host to clients, and everyone seemed deeply engaged and serious. Lots of tension. David Glean, then a young assistant, would pop into his room throughout the day to see if Jerry needed anything. Secretly, he was going in there to observe the master at his craft. David said on this day, when he popped in, Jerry stopped what he was doing, took a long pause and looked at him and said, "I thought I told you to wait in the car!" It was perfectly timed and released the tension in the room. My dad was a piece of work. That's what he always said about other people who made an impression – "a piece of work." But it fit him too. David Glean went on to open his own editing house called "Spotwelders," located in Venice, California, thanks to my dad's influence. He touched many people, my dad.
There were many "Jerry-isms," as I like to call them. He'd say, "Life is a series of revisions," "Where were you when the page was blank," "You are only as good as your last job," "Oh, but you don't go," "Don't eat and shit in the same place," and "Never forget where you came from," to name a few. However, my favorite one to this day is when Craig Warnick, one of his editors, was editing this horrible Merrill Lynch commercial with endless footage of crap. My father looked at Craig with the clients in the room and said, "You can't make chicken salad out of chicken shit."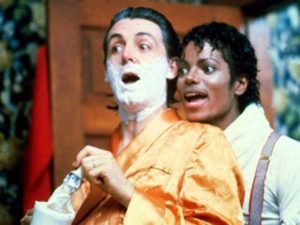 He was an excellent businessman. He knew how to run a business and was very good with money. He loved editing commercials. My father was asked to direct the 1970 film "Lover and Other Strangers." He thought about it. But he finally said, "You know what? I prefer commercials. It's a quicker turnaround and I make more money." But he did edit a famous music video. Bob Giraldi, the director, and my father go way back. They worked together over the years and Bob liked to spread the love. He got the assignment for the Michael Jackson/Paul McCartney video for "Say Say Say," and decided to hire my father to edit it. Paul McCartney actually called my dad to give him notes and tell him what he wanted. Everybody liked the video including Barry Manilow who called the office to hire my dad to edit his new video. Bonnie Cullen, who was my dad's business manager and right hand girl for 30 years, said, "Barry Manilow is on the phone. He wants to talk to you." My dad just said, "I'm not interested." He didn't talk to him. That was Bonnie's job.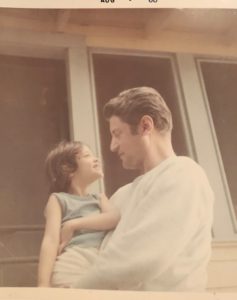 My dad didn't really like editing music videos. That was just my dad. My father was very simple; he did not like change. He liked what he liked, and he preferred commercials.
He wore the same outfit every day. He wore his baseball cap, and God forbid you thought it was the New York Yankees. It was the New York "Giants." He wore that hat every day of his life. He would wear a denim shirt and beige khaki pants. And white sneakers. That was my father's wardrobe.
He retired at 60. I didn't think he should have. They got an Avid for the office but my father refused to learn it or work on it. He wasn't willing to learn other alternatives to editing. The thing is, anybody can edit now. You can get the editing software on your computer. It's a joke, really, because a lot of people really aren't qualified to do what my father did. He was a genius and could edit anything thrown on his table without sweating. Unfortunately, he wasn't interested in the changes, so he retired. Columbia University actually taught his style of editing to their students and asked him many times to give lectures but he turned them down.
I'd like to think that I got my best qualities from him, including my sense of humor and storytelling abilities. I will always cherish every moment spent listening and observing the infamous "Jerry Bender," who I am lucky to call my dad!
As told to Scott Collins