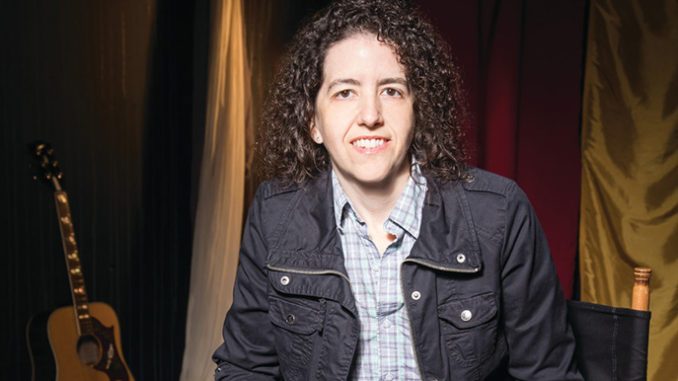 by Peter Tonguette • portraits by Deverill Weekes
Fifteen years ago, if you told Jen Monnar that she would one day work as a music editor on films directed by the likes of Marc Webb, Neil LaBute, and Joel and Ethan Coen, she would not have believed you. In fact, she would have very likely asked, "What's a music editor?"
"There are some music editors who come from the film side of it — they went to film school, they were picture editors, or somehow came from that [post-production] side of it," Monnar says. "I came from the music side of things. I'm trained as a guitarist, I have a degree in music, and I started out making records."
Her latest feature music editing credit is the Coen brothers' Inside Llewyn Davis, which CBS Films will release as a limited engagement December 6, followed by a wide opening December 20.
But for this music editor, it was never Hollywood or Bust. Armed with a degree in Music Production and Engineering from the Berklee College of Music in Boston, Monnar began her career as an engineer at Right Track Recording in New York before moving to Los Angeles in the mid-1990s to work at Ocean Way Recording. "I've had the great luck and privilege of working on some really huge records: Mariah Carey, the Rolling Stones, Celine Dion…," she says.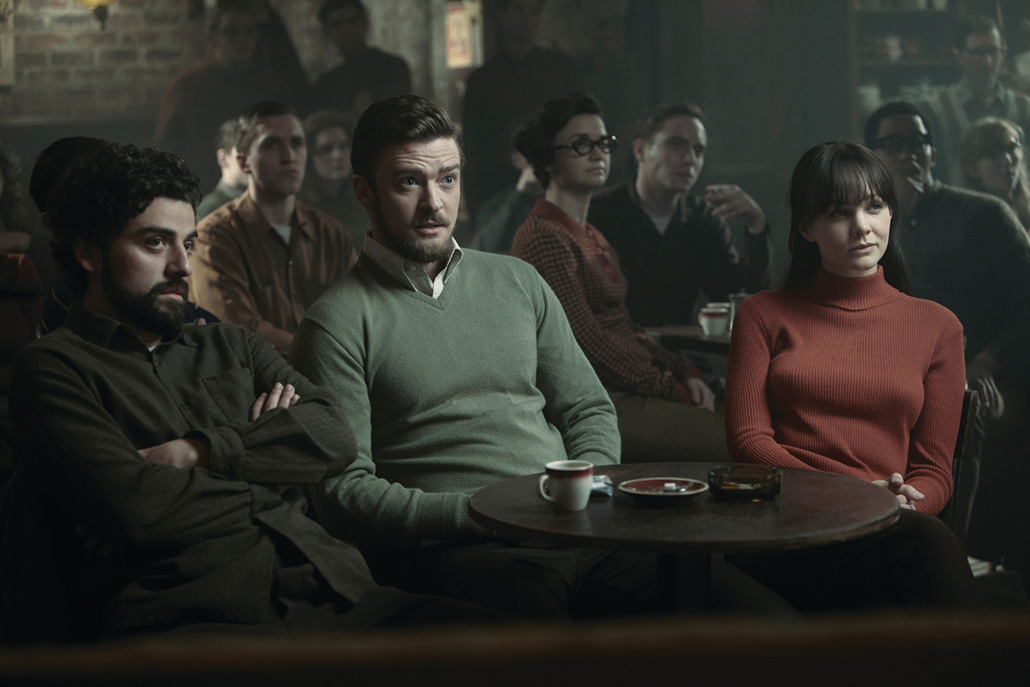 Her first gig as a second engineer was on the single "A Whole New World" from Disney's Aladdin (1992), but for the most part, the world of motion pictures was the furthest thing from her mind. While Berklee offered courses related to sound and music in post-production, she did not avail herself of them, nor was she star-struck by working in close proximity to the film industry during her tenure at Ocean Way (which had one of the largest recording rooms in town and was used for occasional film scoring). "When I got into the music business, I had a singular focus on making records," she recalls. "That's really all I ever wanted to do."
By the end of the century, however, Monnar was looking for a career change. "It was just a matter of getting older and wanting a different lifestyle, or a chance at having a life," she says. "I wanted to transition into something else that had more normal hours and health insurance." It was suggested that she give music editing a gander, but she first had to learn what the job entailed. "I had no idea what it was; I didn't even know that it was a career," she confesses. "Like so many people — no matter how many films you've seen in your lifetime — if you're not in the business, you don't realize how many detailed jobs there are, and how one little component of a film is handled by several different people."
Her new career kicked off at Segue Music, where she first worked as an as-needed assistant, when the budget allowed for it. "I was just sort of on call," Monnar explains. "When they needed me and when they had a budget to bring me in, they would." She later had a staff position as Segue's engineer, but it was understood that she eventually wanted to break in as a music editor. The music house allowed her to take time off to work as an assistant on several A-list features, including the award-winning House of Sand and Fog (2003), before becoming a full-time music editor. Her first credit in that capacity was on Aurora Borealis (2005), and she has been working steadily ever since. Her resume is dotted with noteworthy films — from The Passion of the Christ (2004) to Breach (2007) — but the projects that have given her the most satisfaction are those that ask her to draw upon her previous career.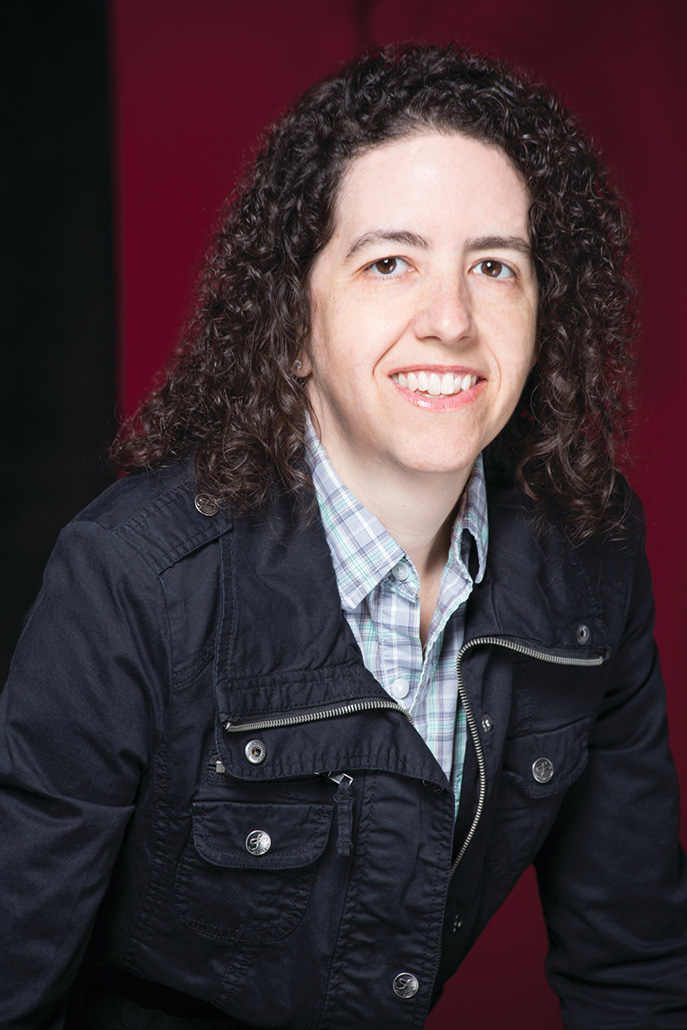 One such project is director Webb's kooky romance among twentysomethings, (500) Days of Summer (2009), in which the music — including the score by Mychael Danna and a roster of songs chosen by music supervisor Andrea von Foerster — was intimately tethered to the story. "Sometimes you get films that are heavily score-based," she says. "I love orchestral music, but often the music is not viewed as a highlight of the film. But then you get a project like this, where it's a good mix of song and score, and we also had a few on-camera performances. For a music editor, there's really no better project than one like that."
Monnar describes her latest film in similarly gushing terms. Like (500) Days of Summer, music plays a big role in Inside Llewyn Davis. Look no further than the setting: Greenwich Village in the early 1960s, which is where folk singer Llewyn Davis (Oscar Isaac) and his inamorata Jean (Carey Mulligan) call home. As with Monnar's initial foray into music editing, her involvement in the film came about unexpectedly. She was introduced to executive music producer T-Bone Burnett by a friend and mutual colleague, Frankie Pine, for another project, but ended up being hired to complete Inside Llewyn Davis.
Monnar followed on the heels of the Coens' longtime music editor Todd Kasow (Llewyn Davis marks his 15th film with the brothers, including the director's cut of 1984's Blood Simple), who is based in New York. "The reason I got hired is because of my music background and recording career," she says. "[Burnett] knew that I would be as particular and meticulous as one would be coming from that point of view."
Working closely with Burnett, Monnar handled the numerous on-camera performances, attended the final music mixing at the Village Recorder in Los Angeles, and supervised the final dub. The film does not have a score; instead the lead actors — all of whom did their own singing — performed the songs that make up the soundtrack, some of which were pre-recorded (or embellished in post-production), but many of which were recorded live on the set.
"The lead actor, Oscar Isaac, is brilliant; a lot of his vocals are production vocals," Monnar enthuses. "He can sing, he can play and he can act. I don't know if he can dance. But he can do all of those things extremely well." While Monnar is not a folk music aficionado, she has an abiding appreciation for the world the Coens were evoking. The soundtrack is comprised of traditional songs, including "Hang Me, Oh Hang Me," "Fare Thee Well" and "The Death of Queen Jane," along with several original compositions. "I was not alive at that time, but obviously I'm a music person, I lived in New York, and I understand the Village and some of the history," she continues. "It really was an amazing project to be a part of."
Because Monnar began working on Inside Llewyn Davis late in post-production, the Coens had determined what the film cut was, and there were relatively few opportunities for her to manipulate how songs were edited. But from what she observed of the duo, "They just get it," she explains. "They know how to use music. They're not afraid of their own dialogue. There are times when filmmakers and/or studios tend to use music as a crutch because they either don't trust their own dialogue or the performance that they got. But these are master filmmakers who know what they're doing."
On other films, one of the most challenging tasks that falls to this music editor is to convey why a cut in a selection from a score or from a song might work visually or story-wise — but doesn't work musically. "Sometimes you're working with directors or picture editors who are not necessarily the most musical people," she says. "If you're going unnaturally from one section to another, they're not cognizant of that as a musical problem." She sees it as her duty to respect the intentions of the composer or songwriter as much as possible, while also serving the needs of the film.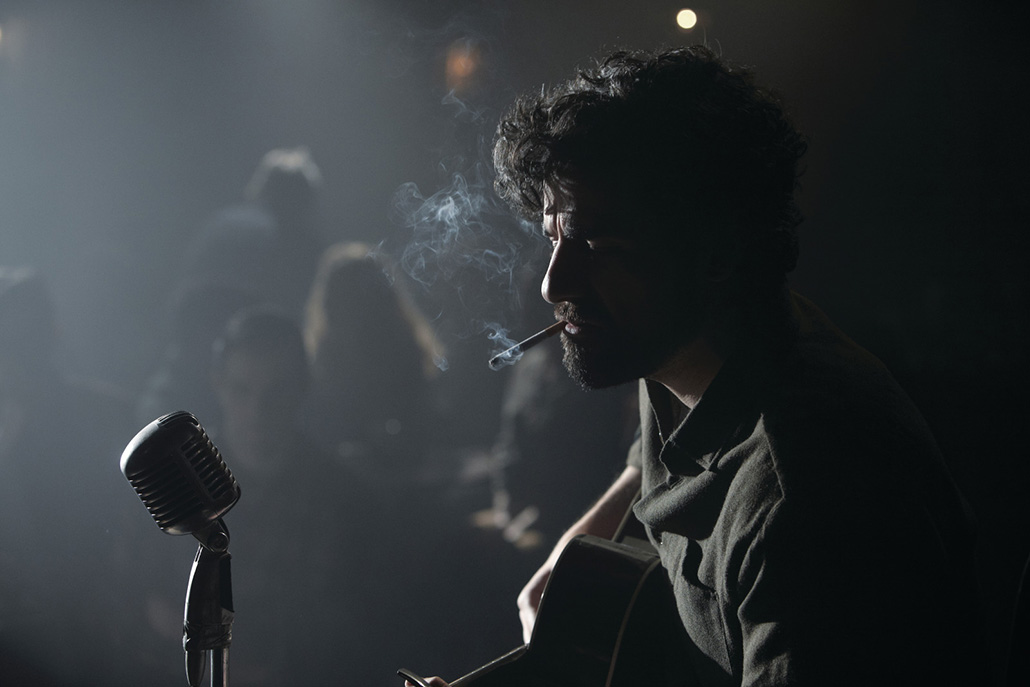 It is a good metaphor for Monnar's journey to music editing — she has come to love working in film, but will never betray her original passion. "I am not interested in doing anything that doesn't have anything to do with music," she states. "I never would have gone into sound. I never would have gone into being a re-recording mixer, which actually would've been the most natural path. That's a path that many, many people have taken.  If I'm not working in music in some way, I should just go be an investment banker," she adds. "I should just go do something that I somehow get some stimulation from, but just makes as much money as possible. I have to be working with music, or I just don't want to do anything."
Monnar stops to remember one of the highlights of her life as a recording engineer. "I was 23 or 24, and I was doing a session with the Rolling Stones, Don Was and Bob Clearmountain, and it doesn't get any better than that," she says, equating the experience with Inside Llewyn Davis. "It is the same with this film. It's the Coen brothers, it's T-Bone Burnett, it's amazing music, it's Oscar Isaac — who not enough people know, but they're going to know him after this film."
Summing up her work on the film, Monnar concludes, "It's just a tornado of talent that you get to be a teeny-weeny, tiny little part of."