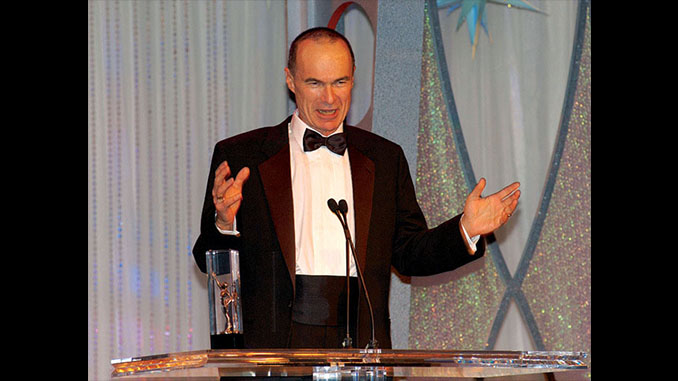 By Michael Kunkes
For John A. Martinelli, who retired in 2000 and was honored this year by the American Cinema Editors (ACE) with a Lifetime Career Achievement Award, timing has been everything.
Over a 43-year career, he cut everything from Flipper and Gentle Ben to epic mini-series, such as the 10-hour Marco Polo and the 12-hour A.D. John entered the business on a Moviola, became an early exponent of tape-based, non-linear systems and was among the first editors to employ the craft of subliminal cutting.
As a picture editor, associate producer and line producer, John helped usher in the age of Movie of the Weeks with 51 productions, including landmarks such as Footsteps, The Legend of Lizzie Borden, The Defection of Simas Kidurka, and Murder in Texas. His work earned him four Emmy Awards, and he served five terms as president of ACE.
An ardent union supporter, John fought for single card credit recognition of editors and better overall working conditions. He refused to work on nonunion productions, and formed his own corporation so that he and his assistants could work under union contracts on nonunion productions, keeping unionism alive through lean times.
"The MOW and mini-series were a golden age when TV and movies merged to create events," John reflected. "In their heyday, they ruled the sweeps and represented a new form of filmed entertainment. More than anything, we showed everyone how to make pictures more economically without sacrificing quality. You could stick most of those films up on a theatrical screen and they would look gorgeous! It was a training ground of a kind we may never see again."