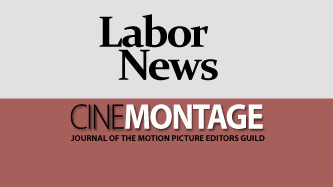 Reprinted from Deadline Hollywood by Nellie Andreeva on January 4, 2021.
Nine and a half months after all Hollywood production was shut down at the onset of the coronavirus pandemic in the US, filming in Los Angeles once again is at a standstill.
Film and TV production has been exempt from coronavirus restrictions and continued after the current stay-at-home order was instituted in early December. But, amid an unprecedented surge in coronavirus infections and Covid-19 deaths in Los Angeles County, the vast majority of TV studios and streamers have postponed January production for one or more weeks.
Like its traditional media counterparts, Netflix also has hit the pause button on its L.A.-based productions, which had been slated to start filming this week, until at least mid-January. That includes sitcom Family Reunion, which has been taping its second season without live audience at Paramount Studios – Gower, as well as several unscripted shows and additional photography for Netflix movies. …