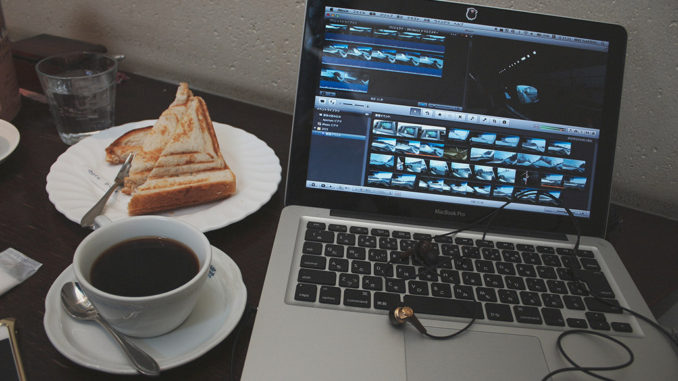 by Louis Bertini, MPSE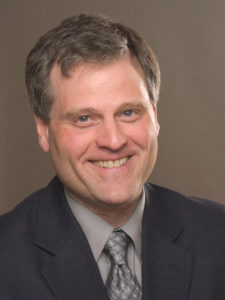 You have a great idea for a screenplay. You work hard and carefully craft it. You start pitching it, but no one is buying. They don't quite see it the way you do. They tell you that your script has problems. What do you do now? You go to a "script clinic." There are script clinics all over the country led by professional writers. They will break down and analyze your screenplay, provide intensive one-on-one sessions, and give you the benefit of their experience and wisdom to help you untangle the mess of a screenplay that you once thought was so brilliant.
Finally you are happy with your script. You raise the money, you shoot the picture, you get a first cut together, you sit down for your first screening, and…it's still not working! Where do you go to find an "edit clinic?"
In fact, one such program does exist. The IFP (Independent Feature Project) is the nation's oldest and largest organization of independent filmmakers, founded in New York City in September 1979. It began as a sidebar to the New York Film Festival and grew into a non-profit membership and advocacy group, which has facilitated the development, financing and distribution of 7,000 independent films. More than 20,000 filmmakers have participated in its programs. The organization has fostered early work by such leading filmmakers as Charles Burnett, Edward Burns, Martha Coolidge, Todd Haynes, Jim Jarmusch, Barbara Kopple, Michael Moore, John Sayles and Kevin Smith.
In 2005, the IFP initiated the Independent Filmmaker Labs program. Created to support high-quality, independent projects at the first-cut stage of production––prior to submission to film festivals––the program connects first-time documentary and feature filmmakers with leading industry mentors through its Documentary Lab in May and Narrative Lab in June. The mission of the IFP is to find promising projects that are nearly finished but in need of help––either because of lack of financial resources or professional support––or simply a new perspective. Out of the many projects that apply, ten documentaries and ten narrative features are selected. Up to three people involved with each project are invited to attend the Lab, usually the director, producer and editor.
Paul Moore sees this relationship as an excellent way to introduce the Guild to emerging filmmakers.
As stated by Milton Tabbot, the IFP senior director of programming and supervisor of the Documentary Lab, "The strong projects selected this year are a microcosm of the range in diversity in America…today, encompassing the personal, political and cultural. Despite the variety of style and subject, these filmmakers are all at a similar place––having worked largely in isolation within their own creative cocoons for months and sometimes years. The Lab affords them the opportunity for input and inspiration from both their peers and mentors as they begin that final push toward completion." Further credit for the program goes to Amy Dotson, the producer and managing director of programming, and supervisor of the Feature Lab; and Michelle Byrd, the executive director of the IFP.
Professional editors have volunteered their time to serve as "mentor editors." The documentary mentors this year are Keiko Deguchi, Sabrina Schmidt Gordon, Mary Lampson, Mary Manhardt and Adam Zucker. The feature mentors are Sabine Hoffman, Lee Percy, Christopher Tellefson and Kate Williams.
Each Lab lasts four days. Work groups are formed, and a mentor editor is assigned to each group, working with the filmmakers and analyzing their projects. They give feedback on the first cuts, make suggestions on ways to make improvements, and help guide them to completion.
Advice is given to help the filmmakers understand the various distribution markets that are available. The different festival circuits are explained with an eye toward which festival would be best for each project. At the end of the Lab, each project will leave with a promotional strategy that is best suited for it.
Recent alumni of the Labs have gone on to film festival acclaim, including Slamdance Grand Jury Prize winner The New Year Parade, Sundance's Half Life, Berlin's Wild Combination: A Portrait of Arthur Russell and SXSW's The Marconi Brothers, Older Than America, Woodpecker and Rainbow Around the Sun.
Where do you go to find an 'edit clinic?'
Paul Moore, the Editors Guild's Assistant Executive Director in New York, became acquainted with the IFP at a meeting of the New York Diversity Task Force. The common interests between the two groups were immediately apparent, and a bond was formed. Moore sees this relationship as an excellent way to introduce the Guild to emerging filmmakers. They in turn have been happy to learn about the benefits of Guild membership, and have been eager to form working relationships. At the completion of the Documentary Lab on May 9, and the Feature Lab on June 13, the Guild held a reception for all the participants at our office on Hudson Street.
The culmination of the IFP's yearly activities is the annual IFP Market in September. This year has been officially renamed "Independent Film Week." The centerpiece of Independent Film Week is the Project Forum. This is a showcase for 150 new works in development, half of which are documentaries. The Forum is divided into three sections: Emerging Narrative, for writers and writer/directors seeking producers; No Borders Interna-tional Co-Production Market, for experienced producers seeking financing partners; and Spotlight on Documentaries, for projects in production and post-production that are currently seeking financing partners and festival invitations.
Other highlights of Independent Film Week include the Independent Filmmaker Conference, a showcase screening from IFP's Independent Filmmaker Labs, and the Independent Filmmaker Awards Ceremony, in which more than $100,000 is awarded to filmmakers, including the Kodak Grand Jury Screenwriting Award, eight Panasonic Digital Filmmaker Grants, the Adrienne Shelly Director's Grant and the Fledgling Fund Awards for a socially conscious documentary and an emerging Latino filmmaker.