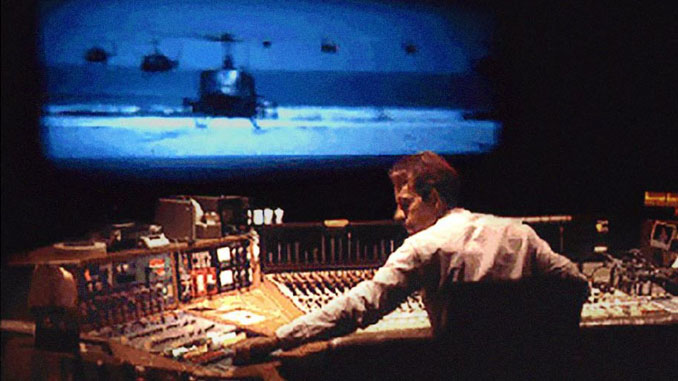 The documentary Making Waves: The Art of Cinematic Sound, which CineMontage wrote about in October 2017, will receive its world premiere at the Tribeca Film Festival in New York City in late April. This film on the art of sound in movies features many of the Editors Guild's sound editing and sound mixing members.
Following is the listing:
Making Waves: The Art of Cinematic Sound, directed by Midge Costin, written by Bobette Buster. Produced by Bobette Buster, Karen Johnson, Midge Costin. (USA) – World Premiere, Feature Documentary. From Apocalypse Now's helicopters to Star Wars' lightsabers, sound design is one of cinema's most essential creative elements, yet also one of its most overlooked. Making Waves explores the impact of movie sound through insight from cinema's biggest directors and their go-to sonic collaborators. With Walter Murch, Ben Burtt, Gary Rydstrom, George Lucas, Steven Spielberg, Barbra Streisand, Ryan Coogler.
After the Premiere Screening: A master class conversation with sound designers and editors from the film including Oscar winners Ben Burtt and Gary Rydstrom. Presented by THE DOLBY INSTITUTE.
Single tickets for the film festival, which runs April 24 through May 5, will be available March 26. Passes and ticket package sales are available now. For more information, visit www.tribecafilm.com/festival/tickets
To read the original article on CineMontage, visit cinemontage.org/making-waves-film-sound-film/