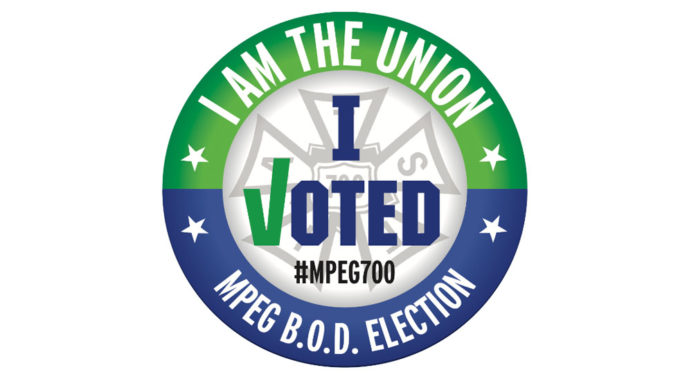 Congratulations to the newly elected or re-elected members of the Motion Picture Editors Guild's 2019 Board of Directors. The election results were announced December 17.
The new members will take office on January 1, 2019, and will be officially inducted at the Guild's first Board meeting of the new year on Saturday, January 12, which will be followed by the annual Board Installation dinner later that evening.
Following is the list of members newly elected or re-elected to the Board. (Members new to the Board are indicated by *.)
Assistant Editor
Rob Kraut
Sharon Smith Holley
Jason Brotman *
At Large
Allyson Dee Moore
Holly Sklar *
Eastern Region
Carrie Puchkoff
Rick Derby
Editor
Maysie Hoy, ACE
Molly Shock, ACE
A.J. Catoline
Amy Duddleston *
Nancy Morrison, ACE *
Re-Recording/Scoring Mixer
Frank Morrone, CAS, MPSE
Sound Service Person
Aaron Morgan *
Those not returning to the Board include Assistant Editor Christy Richmond, At Large representative Harry Oxnard and Editor Kevin D. Ross, ACE.