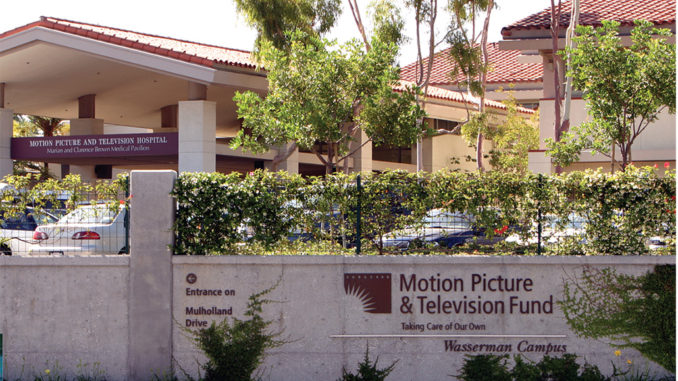 by Michael Kunkes
It may fall under the heading of an urban legend, but the story goes that one day around 1921, Douglas Fairbanks and Mary Pickford were having lunch at the Brown Derby in Hollywood when they were approached by a down-on-his-luck actor. The couple not only helped the man out, but also decided right then and there that the motion picture industry had an obligation to reach out to those in the industry who had fallen on hard times.
The Motion Picture & Television Fund (MPTF), originally called the Motion Picture Relief Fund (MPRF), was incorporated in 1921. For 87 years, since its beginning as a coin box in Hollywood where industry workers could deposit loose change for needy colleagues, "Taking care of our own"––regardless of ability to pay––has been the primary mission of the MPTF, as it offers health care, child care, social and charitable services, and a first-rate retirement community.
In this article, the first of a series about the programs and services of this remarkable, compassionate organization, we take a brief look at the MPTF's Crisis Services program as well as the Saban Center for Health and Wellness––the newest jewel in the Fund's crown. Structure-wise, the MPTF includes the 40-acre Wasserman Campus in Woodland Hills (home of the Motion Picture Country Home and Hospital and Saban Center), six health centers and one child care center, all strategically located in Los Angeles, the San Fernando Valley and Santa Clarita.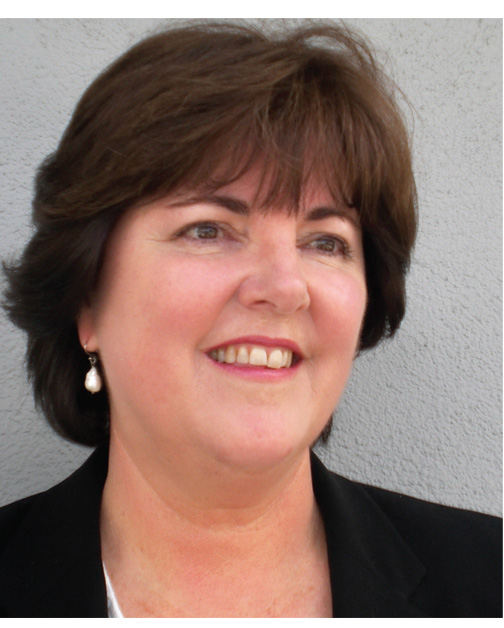 The Crisis Support Services of the MPTF's Community Services Department is at the very core of the Fund's mission––and it has been since the first disbursements were made by the MPRF to an actor couple in the 1920s: paying their $40 hotel bill, finding work for the wife (whose husband had become disabled) and getting them into an apartment. Things haven't changed that much at the core, according to Lea Pipes, MPTF's administrative director of Community and Social Services.
The goal of Crisis Support Services, she says, is twofold––to provide not only financial, but emotional relief to qualified industry individuals and families who are experiencing hardship, whether that hardship is the result of personal circumstances or an entertainment industry-wide event. Temporary emergency financial assistance can cover mortgage and car payments, utility bills, insurance premiums and food—but money is only one of the ways that MPTF provides help. The organization also offers affordable independent health insurance plans, referrals for financial counseling and a full range of community, job and counseling resources.
"We work with the 400 people who live on the campus, addressing issues of coping with chronic disease, family concerns and depression," says Pipes. "But our work is not limited to our residents; we reach far out into the community around issues of health and life, and counsel active caregivers who have concerns with aging or ill parents. Social Services is a first resource in answering the difficult questions and creating an atmosphere of normalcy."
Back in the late 1920s, the transition from silent cinema to talkies was the first major crisis to swell the ranks of industry workers requiring assistance. While there have been many other challenges over the years, Pipes says that the recent WGA strike was a perfect example of the Fund's planning and preparation. "We planned and budgeted for it," she says. "We knew that if it was going to happen, we would be ready to take care of industry members."
Jennifer Fagen, the MPTF's director of Marketing and Communications adds, "We had a huge surge of people during the WGA strike because we reached out and actively communicated with both the studios and the unions, and asked them to send their people to us. But it's also important to remember that we offer financial assistance all of the time. There does not have to be an industry-wide crisis for the MPTF to provide support for qualified individuals." Adds Pipes, "These are not loans we are providing for people. At a later time, when a client has returned to work, they may elect to repay the grants, and this helps us to help others in the future."
According to Fagen, that financial assistance also goes beyond just helping active industry employees who need some help. "A lot of seniors in the community are outliving their resources, and are running into financial difficulty," she explains. "They want to stay in their homes, but can't stretch their means beyond food and rent," she says. "We have the opportunity, through our numerous fund-raising activities, to actually step in and get them what they need to stay safe and not carry a burden of worry."
The bottom line, claims Pipes, is that no one who comes to the MPTF is ever denied assistance of some kind. "When someone calls, we find out why he or she is calling. Then a social worker talks with the person," she says. "Whether or not someone is eligible for financial assistance doesn't stop us from helping anybody. If we can't meet their needs financially, we will find them resources that can. We know that asking for aid is a difficult thing that can be very humbling, but that's why we are here––to support the industry that supports us. It will always be part of our mission to be a safety net, whatever that means for each individual client. That's what this partnership between the MPTF and the entertainment industry is all about."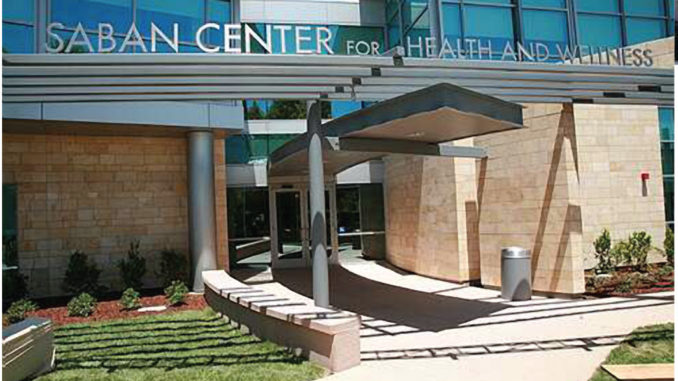 Healthy Aging
The Saban Center for Health and Wellness opened on the Wasserman Campus in July of 2007. The facility, donated in the main by Dr. Cheryl Saban and Haim Saban, is the fulcrum of the MPTF's new focus on healthy aging and community-based services. It houses the new Jodie Foster Aquatic Pavilion, where the indoor warm-water pool provides aquatic therapy for the 400 residents at the Motion Picture Home as well as any industry members over the age of 18; a high-tech fitness gym, which is already being upgraded; physical and occupational therapy services; wellness education; and the new AgeWell program. AgeWell encourages seniors and their families to become pro-active about their own care through focused geriatric care assessments and volunteer coordination. It also provides assistance for people who want to stay in their homes. The facility is free for residents, and only $15 per month for qualified members and $25 for couples.
Debra Greenwood is the aquatics and wellness manager at the center and has designed over 30 pool programs. "Water is very challenging, but it's also very forgiving, and it's really important as you age to move, exercise and maintain strong bones," she explains. "You just get a greater range of motion in the water than you do on land. At a lot of gyms, people don't even talk, they just work out and leave. Here, we know everyone's name; we talk to people about their families and make them really feel like they are part of a wellness community. In the short time we've been open, we've made a difference in a lot of lives."
Back in the late 1920s, the transition from silent cinema to talkies was the first major crisis to swell the ranks of industry workers requiring assistance.
According to Pipes, the MPTF is able to keep ahead of any impending crisis by constantly looking within to its own future. "It's a constant march forward for us," she says. "In the 26 years I've been here, I've seen the organization move forward and change profoundly––but always in ways that are in step with the times and in response to industry needs. We don't have crystal balls, but we watch our trends. We do a terrific amount of strategic planning and forward-thinking, including grant writing, looking at potential new partners and figuring out where we can get new dollars. We will plan five to ten years in advance; even longer when we are considering things such as new residential projects."
As an example, the MPTF had the opportunity––through a grant earlier this year––to send a survey to over 13,000 seniors 65 and over, who were enrolled in major industry health plans. The survey, designed to anticipate the needs of seniors in the short- and long-term and map out NORCS (Naturally Occurring Retirement Communities) where industry seniors live, produced an unheard of 27 percent return. "For us," Pipes says enthusiastically, "It's all about what will be the smartest and best ways to use our resources and find out what people need most from the Fund. We want to take care of the whole person."
More Hardship Help
Union Plus, a service established by the AFL-CIO to provide consumer benefits to members and retirees of participating labor unions, has announced its Save My Home program.
Save My Home provides a 24/7 hotline from the largest non-profit credit counseling service in the country, with HUD-certified counselors who provide past-due mortgage assistance and foreclosure prevention services.  In addition, there is a limited amount of grant money available for union members who have a temporary financial setback, who are no more than one or two payments behind and would be able to recover and keep their mortgage payments current if only they could catch up.  For more information, call toll-free 866-490-5361.