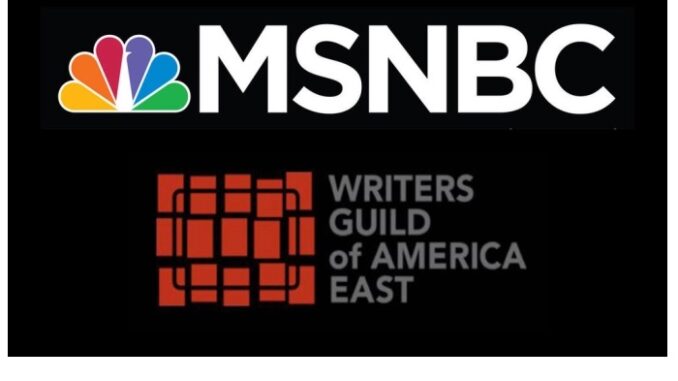 Reprinted from Deadline Hollywood by David Robb and Ted Johnson on June 17, 2021.
MSNBC's newsroom employees have unionized with the WGA East.
The organizing effort includes the news writers, producers, booking producers, fact checkers and planners at every program airing on the cable news outlet including The Rachel Maddow Show, Deadline Whitehouse, All In with Chris Hayes, The Reidout, Morning Joe, Politics Nation, The Beat with Ari Melber, MSNBC Reports, MTP Daily, The 11th Hour with Brian Williams, The Last Word with Lawrence O'Donnell and Way Too Early with Kasie Hunt.
Two other shows – Zerlina, hosted by Zerlina Maxwell, and The Mehdi Hasan Show – which air on the Choice, an MSNBC-produced news channel on Peacock's streaming service, also are included in the organizing drive.
The WGA East says that 204 of the 315-member bargaining unit have signed a petition to recognize the guild as their bargaining representative and that more are expected to sign up in the coming days. …