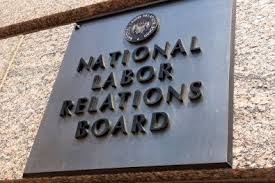 Reprinted from The Hill by Chris Mills Rodrigo on May 14, 2021.
Security guards at Amazon's Bessemer, Alabama, facility had keys to a mailbox that the company recommended workers use to vote in the unionization election earlier this year, a worker at the facility alleged during a National Labor Relations Board hearing Friday. …
The union argued the mailbox created the perception that Amazon was running the election rather than the NLRB, and created the impression that workers were being surveilled.
The allegation that employees connected with Amazon had access to the mailbox was not included in the complaint. It may also be difficult to corroborate, and had not been mentioned by earlier witnesses.
However, if the allegation is proven true, it could be a key piece of evidence in the union's case to have the result scrapped, according to John Logan, an expert on anti-union strategy at San Francisco State University. …
The Amazon Union Vote is Being Appealed, the Hearing began on May 7
Reprinted from The Verge by Zoe Schiffer on May 7, 2021.
A new phase of the historic union vote by Amazon warehouse workers in Bessemer, Alabama [began on May 7]. The news kicks off with an appeals hearing where the Retail, Wholesale and Department Store Union (RWDSU) will contest the results of the election.
"Things are not over," says Veena Dubal, a law professor at the University of California, Hastings. "We all need to be continuing to pay attention to this part." …
That wasn't clear from the media coverage, which treated the election as the apex of the labor movement. "I think that it's fair to say that very few people in labor actually thought that this was going to be a win," Dubal says.
Witness testimony [began on May 7], with RWDSU presenting evidence on each of its 23 objections. These range from Amazon installing a ballot collection box at the warehouse (allegedly giving the illusion that it controlled the vote) to threatening workers with pay cuts. …