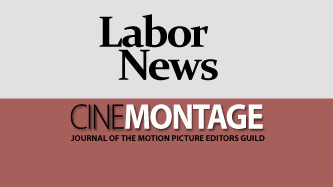 Reprinted from Education Votes by Amanda Menas on September 6, 2020.
"When unions are strong, our communities are strong," writes Amanda Menas in Education Votes. "This is a long-held belief of former Vice President Joe Biden, who supports 'laws that allow labor unions to flourish and fight for basic worker protections.' He knows that it was labor unions that led the fight for working families, winning protections such as the 8-hour day and the 40-hour week, overtime rights, and access to health care and retirement security. 
"While the COVID-19 pandemic has knocked down many working families and small businesses, causing millions to lose jobs and healthcare, Biden has led with plans to protect all Americans from increased hardships. His Jobs and Economic Recovery Plan for Working Families addresses issues that were present long before the crisis, which disproportionately impact communities of color who have never been fully welcomed as participants in the economy or compensated equitably.
"Workers in unions earn higher wages and are more likely to have employer-covered health coverage. President Donald Trump claims to align himself with workers, but supports 'decreased labor protections, rolled back worker safety and weakened federal unions.' He has appointed anti-union judges and cabinet secretaries with life-long track records of fighting against working Americans. His education secretary, Betsy DeVos, has time and again tried to limit the voice of educators and educator unions since she was confirmed. 
"Here are four ways Joe Biden and running mate Senator Kamala Harris will protect workers' rights …