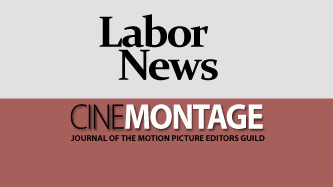 Reprinted from The Hollywood Reporter by Mike Barnes on January 16, 2021.
Neil Mahoney, an Emmy-nominated editor, director, writer and producer who contributed to such comedies as Key & Peele, Portlandia and Drunk History, has died. He was 43.
After returning from a trip to the mountains with a friend, Mahoney fell asleep in his home in Echo Park on January 7 and didn't wake up, actor-writer Jonah Ray said.
Since 2012, the good-natured Mahoney had partnered with Ray (Mystery Science Theater 3000: The Return) and producer Cash Hartzell (Talking Dead) on the Jonah Raydio music podcast; he manned the soundboard and often was on the receiving end of Ray and Hartzell's jokes. …