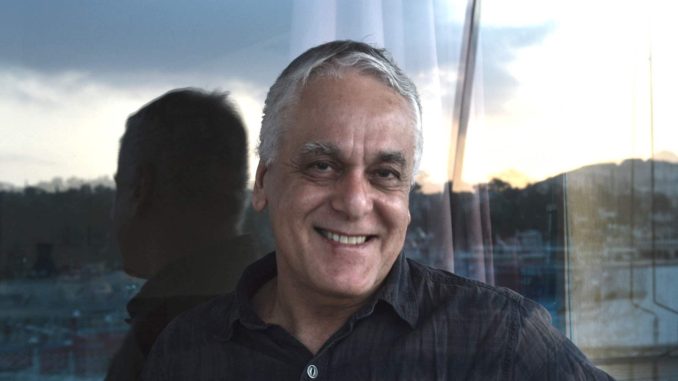 by Edward Landler
This year, for the first time since the Academy started giving an Oscar for Best Editing in 1934, all five editors were nominated for their work on movies based on actual events, with casts largely portraying historical figures. Two of the films address issues of race in America, two examine the machinations of personal and political power (in different countries and centuries), and the fifth tells the real life story of a rock 'n' roll star. The editors all shaped these stories in distinctly different ways, immersing us in the films' moving perspectives on the eras depicted.
The nominees for 2019 Academy Award for Best Achievement in Film Editing are:
Barry Alexander Brown for Spike Lee's BlacKkKlansman, based on African-American police detective Ron Stallworth's book about how he infiltrated the Colorado Springs chapter of the Ku Klux Klan, which earned six nominations in all;
John Ottman, ACE, for Bohemian Rhapsody, tracing the meteoric career of Freddie Mercury (born Farrokh Balsara) and the rock band Queen, with five Oscar nods;
Yorgos Mavropsaridis, ACE, for director Yorgos Lanthimos' The Favourite, about a young woman's rise from servitude to rival the illustrious first Lady Churchill for influence in the 18th century court of Queen Anne, gaining 10 nominations;
Patrick J. Don Vito for director/co-writer Peter Farrelly's Green Book, focusing on the friendship that emerges when an Italian-American bouncer is hired to drive a cultivated African-American classical pianist on a 1962 concert tour through the segregated South, up for five Oscars;
Hank Corwin, ACE, for Adam McKay's Vice, dissecting the social and cultural evolution of American politics following Dick Cheney from 1963 through his role as vice president in George W. Bush's White House, and earning eight Academy nods.
Ottman, Mavropsaridis and Corwin are all in contention for BAFTA's Best Editing prize. All five editors were up for ACE Eddies, with Ottman winning for Best Edited Feature (Dramatic) and Mavropsaridis for Best Edited Feature (Comedy). Corwin previously won the Best Comedy Feature Eddie for McKay's The Big Short (2015), which also brought him an Oscar nod. The other four are all first-time editing Oscar nominees, but Brown was also nominated as producer/ director (with Glenn Silber) of The War at Home (1979) for Best Feature Documentary.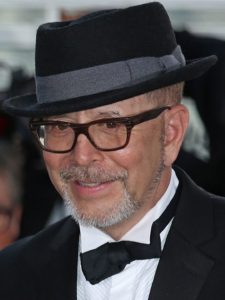 Brown has known filmmaker Lee since 1981 and, starting with School Daze (1980), has edited 20 features, TV shows, documentaries and shorts with him, including his uncredited editing of the blackface minstrel TV show in Bamboozled (2000). The director sent him the screenplay for BlacKkKlansman in May and he came in to set up the cutting room in the Brooklyn production office a few days before principal photography started the last week of October 2017.
Shot entirely on film, the movie was lensed in Ossining, New York standing in for Colorado Springs, except for a week or so doing establishing shots in Colorado. During production, Brown and Lee would watch dailies on the Avid monitor about once a week. "Spike doesn't want me to cut anything until after we watch the dailies together," Brown says. "From the beginning of the shoot, I don't assemble — I cut."
After production wrapped on December 8, director and editor spent a week watching the 50 percent of the footage they hadn't yet viewed together. Exactly one month later, on January 8, Brown showed Lee his first cut. Brown relates, "This film came together in kind of a magic way. It was a tight script, no scenes were deleted, no scenes moved around."
The director already knew he wanted to close the movie with the 2017 Charlottesville "Unite the Right" rally. After seeing Brown's cut, he knew what he was looking for and told him to find appropriate footage; the editor helped archival researcher Judy Aley locate the right shots.
At 2:10 without credits and the Charlottesville sequence, the cut mainly needed careful tweaking and minor re-edits. Completing the director's cut in the third week of February, three weeks ahead of schedule, they were able to show the distributor an edit that, with credits, would run at its release length of 2:15.
The most intimidating sequence for the editor was intercutting the long scene of Harry Belafonte as a veteran civil rights activist recounting to college students his eyewitness account of a 1915 lynching while, across town, following the induction of new members, the Klan screened D.W. Griffith's glorification of the Klan, Birth of a Nation (1915). "I had to fit these pieces together so intimately that they comment on each other," Brown explains. "I got through the first pass quickly; it was about 70 percent there and then Spike comes in. It was done in under three days."
It was especially important for the editor to convey the personal feelings and politics behind the Klan members. He observes, "You're looking for moments where characters reveal themselves; you want to highlight those moments and tell the audience to pay attention… Spike gives me material that I can do that with."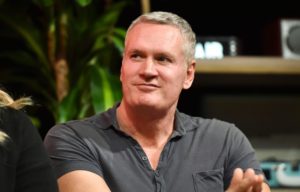 With over 50 credits as composer for features, TV and docs, Bohemian Rhapsody editor Ottman brought formidable musical skills to the project. Working with Rhapsody's original director, Bryan Singer, on nine other features since 1993, he was editor and composer on all of them.
Coming to Rhapsody, he recalls, "My intention was to write the score, but I realized it wouldn't be right for the film to have underscore. I wanted it to be timeless and pure. So for the dramatic scenes, I manipulated Queen tracks and some opera, which Freddie Mercury loved." The only "original" music was a pre-lap riff based on the song "Bohemian Rhapsody" that Ottman performed on piano over a scene of Mercury looking over the farm and the barn where the song would be composed and recorded.
The editor first read the script two months before production started on September 8, 2017 and spent a year on the project through post, which was completed in September 2018. Except for a few establishing shots, the entire film was shot in England; Ottman cut throughout production in editing rooms he called "my cocoon," usually only about 45 minutes from where they were shooting.
Ottman was on set during principal photography for the very first scene shot, the re-staging of the 1985 Live Aid concert attended by 72,000, as well as for pickups during post. With the entire film framed by Mercury coming to London's Wembley Stadium at the beginning and closing with Queen's triumphant performance there, Ottman says, "The Live Aid concert kept me up at night for a year worrying if it would have the emotional impact we wanted at the end of the movie."
With a change of directors late in production, the shoot wrapped early in January, 2018 by the uncredited Dexter Fletcher, who then went on to another project. During post, the editor functioned as the single hands-on focal point for shaping the picture. Calling himself a "classic editor," Ottman offers, "It's a discipline, but I look through every frame before I begin crafting; by the time I've viewed the dailies, I have a preconceived notion of what it's going to be… The producers gave me the freedom and then would come see what I'd done."
Ottman's extensive musical background helped him achieve the full integration of picture, sound and music the movie required. He notes, "I didn't feel intimidated about manipulating the music except for fear that [Queen guitarist and the film's executive music producer] Brian May may be angry with me."
With the equivalent of a million and a half feet of film shot on multiple digital cameras, the editor had a 2:15 first cut done by the end of February. His overriding concern, he says, "was to keep it effective emotionally… Test screenings gave me a shot in the arm — audiences always wanted more." The finished film was released at 2:14, serving, Ottman concludes, "the life of the man and the band, and celebrating the music."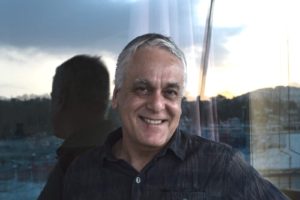 An editor for nearly 40 years, The Favourite's Mavropsaridis has worked on almost 80 films, mainly, he notes, "within a no-budget tradition in the small industry of Greece rooted in a personal cinema that favors the development of innovative skills." On this seventh feature he has cut with Lanthimos since 2001, he found that "the ability to overcome acquired habits and to try new formal approaches served…[the director's] very personal and idiosyncratic film language, which needs to be re-invented anew with each film."
Made entirely in England, approximately 65 hours of 35mm film were shot from March through May 2017, and a first assembly of the footage was completed in June by British editor Sam Sneade. Mavropsaridis started editing in July and finished an early cut of 2:15 at the end of September. The picture was locked at the end of January 2018 and the film premiered in August with a running time of 1:59 at the Venice Film Festival.
The editor's approach to the material was dependent upon the director's detailed plan for shooting Deborah Davis and Tony McNamara's original screenplay. While this plan adhered to the classical unity of space and time, Mavropsaridis points out, "In Lanthimos' case, it contained a number of possibilities and codes that I interpreted to juxtapose the formal elements of sound and image in harmony or counterpoint."
The editor's major challenge was to deconstruct the linearity of the plot and still engage the viewer. Seeking to achieve a greater depth in the narrative structure, he maintains, "The editing follows its own logic, deconstructing the continuity of time and space by creating montage sequences to replace the usual cause-and-effect plot development… The aim was to open up the characters and their motivations to reveal critical self-conscious moments of realization."
Thus, wide-angle fisheye lens long shots cut to close details within scenes to hint at characters' personal perspectives and attitudes or to suggest images seen in other scenes. Similarly, this "idiosyncratic film language" allows for a striking fusion of elements to reflect the present-day relevance of the historical setting.
Mavropsaridis comments, "It is narrated by a person who lives in the present having his own personal ideas…free to reject artificial lighting and rely on the candlelight of the past for night interiors, and to mix classical music with contemporary music. Working with these kinds of juxtapositions in the edit creates the specific language of this particular film."
In terms of his relationship with Lanthimos throughout this process, the editor observes: "It demands a lot during all its phases which, in retrospect, proved fruitful."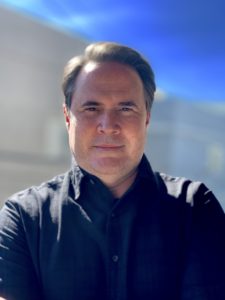 Having cut one of Farrelly's segments of Movie 43 (2013) and his TV movie Cuckoo (2015), Don Vito recalls that when finishing Green Book, the director said, "Directors always see the first cut and want to throw up. When I saw your first cut, it was 80 percent there." Leaving his family in LA to edit in New Orleans, as well as coming from a big Italian family, the editor jokes, "I think I may have invented 'method' editing. I connected with Tony Vallelonga leaving his family to drive Don Shirley around the South. God help me if I cut an action film."
Almost all principal photography was shot in New Orleans and its environs (also standing in for Virginia, North Carolina, Indiana, Ohio, Alabama and Brooklyn) from late November 2017 through January 2018. Over 300 hours were shot with at least two cameras on every scene. Farrelly let the editor experiment while he was shooting and, on weekends, they would go over what he had cut, with co-writers Nick Vallelonga and Brian Currie (and sometimes actors Viggo Mortensen and Mahershala Ali, and executive producer Octavia Spencer).
The editor states, "I want to see everything, be aware of all the options. I cut it the way it's scripted and set aside alternative cuts for scenes. If the first cut doesn't work, I show the alternatives."
Don Vito finished a 2:40 first cut in New Orleans the first week of February. After cutting six weeks in Ojai near Farrelly's home, they moved to editing rooms in Santa Monica where picture was locked early in May and the final mix completed in July.
Over 400 video effects (VFX) were incorporated into the show. The most crucial VFX work involved the film's composer Kris Bowers, who also performed on the piano for Ali as Shirley. Not only did the skin tone of Bowers' fingers have to be matched to that of the actor, Ali's head had to be seamlessly positioned above Bowers' body.
Attuned to smooth transitions, Don Vito says, "I let them help move the movie forward." For example, recognizing the similarity of sounds while editing, he created a transition from applause after a concert to the main characters' car driving in heavy rain.
The editor and director's greatest concern during post, though, was keeping the proper balance between comedy and drama. With an eye toward grounding the comedy in the characters, Don Vito affirms, "A lot of the comedy comes from the reactions. I always knew I could count on Mahershala and Viggo to give me great ones."
In the 2:10 finished film, mostly pared away were bits and pieces of scenes. The editor relates, "Some scenes were moved around and only one entire scene was cut out. We got it so tight that you're not in any scene long enough for it to wear out its welcome."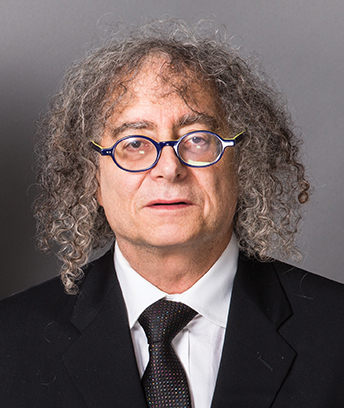 With credits on almost 20 features, Corwin has worked four times with Oliver Stone and on two films each with Robert Redford, Terrence Malick and, including Vice, McKay. Of his own work, the editor offers, "Every cut is deliberate — I am acutely aware of where I am going. You have to know the rules but you don't have to adhere to them."
In July and August 2017 Corwin and composer Nicholas Britell read through several drafts of the screenplay to give comments to the writer/director who worked closely with both of them. The editor also did his own research into Cheney and the other political figures in the script to prepare for editing at Sony from the start of production through to completion.
Principal photography ran from September 25 to December 8, 2017 with up to 10 hours of film lensed daily in Santa Clarita and other nearby locations, along with Wyoming and Washington, DC establishing shots. Looking meticulously at all the footage, Corwin filled thick binders with his notes.
The editor comments, "There was so much disparate material to absorb to put together scenes that were truthful and emotional — the footage we shot and stock footage." His assimilation of this material is reflected in his occasional cutting of real news clips into scenes shot with actors. Early on, though, this process led Corwin to see how the entire film could be structured.
"The entire film would not have worked as a linear biopic," he asserts. "In the first part of the film, we established all the tent poles of what Dick was going through, what was going on culturally, and the way money came to dominate politics. After that, we could approach the narrative in a more linear fashion."
Thus, after the film's more documentary-style first half, the cutting of the second half could better frame what Corwin called "those pulses of emotion" to show how earlier situations influenced the decisions made and the actions taken throughout the Bush presidential campaign and administration. A three-hour first cut was completed in mid-February, 2018.
Because, as the editor puts it, "Adam knows how to see film through an audience's eyes," post-production benefited from a number of test screenings. It was decided to shoot more sequences with an occasional on-screen "everyman" character to flesh out his views on Cheney and build up a more personal connection between them. Also, four complete scenes were cut from the movie, including a full-scale musical number set in the Congressional cafeteria. The picture was locked at 2:12 early in October with the final mix completed in November.
Summing up his experience on Vice, Corwin says, "I was able to help bring human emotion to the story; it envelops the characters and the audience is immersed in that. And my working relationship with Adam is one of the very best I've had as an editor. It's very collaborative — but he drives the boat."