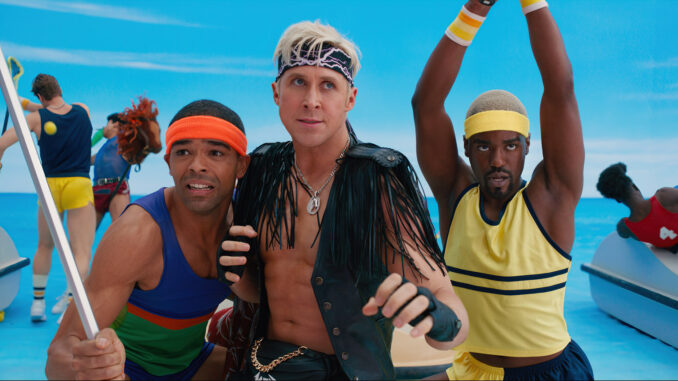 By Kristin Marguerite Doidge
It all started with Barbie's question: "Do you guys ever think about dying?"
Before the dual labor strikes upended the industry this summer, and before "Barbie's" record-breaking weekend at the box office, those seven words sent the protagonist (Margot Robbie) of new smash hit Greta Gerwig film on a journey of self-exploration. The journey takes her from a vibrant disco dance party in beautiful, pink "Barbie Land" to the "real world," where, for the first time, she's confronted with the vulnerability of real human emotion.
For Nick Houy, ACE, the picture editor of "Barbie," it's that vulnerability mixed with pure joy, a giant, all-star cast and crew, and a slightly "bonkers" storyline that made cutting the big-budget film incredibly challenging – and an absolute blast.
In his third collaboration with the acclaimed filmmaker, Houy and Maya Rivera, apprentice editor (alongside Nicholas Ramirez, first assistant editor, and assistant editor Gloria Tello) spent 14 months cutting "Barbie." Assistant editors Sam Hodge and Lara Channon supported the team during principal photography in London, while assistant editor Jaime Sukonnik joined the post-production team for the last few months.
"I've worked with Nick Houy and Nick Ramirez on all of my films, so in a way it was like slipping back into our makeshift post-family," Gerwig said. "Every single person they brought on was incredible, and worked on the movie tirelessly."
That tireless work paid off when it came to achieving the right tone and pacing to keep the story moving during both the poignant moments and the hilarious ones.
"We'd love to work at a breakneck pace, but it's all about the rhythm of the song we're singing," he said. "As Greta likes to put it, you have to find the rhythm, and that's so important. A movie's like an album. It has to flow properly in a lot of ways, and you have to be able to dance to the rhythm of the dialogue and the rhythm of the scenes and motion."
Houy and Gerwig first began working together on her directorial debut, "Lady Bird," in 2016, after an introduction from fellow picture editor Jennifer Lame, ACE, who'd worked with her and Noah Baumbach (who co-wrote and executive produced "Barbie") on the indie gem, "Frances Ha," in 2012.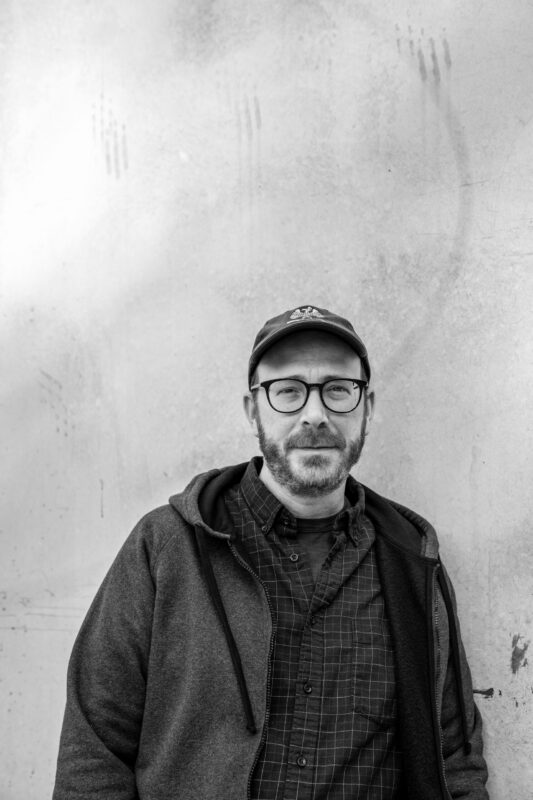 As fate would have it, Houy and Lame each ended up editing one half of the "Barbenheimer" box office phenomenon this July that proved that audiences will still show up to the theater for the right kinds of movies. Gerwig's "Barbie" brought in more than $162 million in the U.S. in its opening weekend – more than any other film directed by a female – while Christopher Nolan's "Oppenheimer," edited by Lame, earned more than $80 million.
But Houy said it's the human side of moviemaking that sometimes gets lost amidst discussions of box office successes. "It really is a personal movie in so many ways," he said, "and we all put our heart and souls into the film."
Rivera, who served as apprentice editor on "Barbie" from start to finish, agreed, adding that the workflow with Houy and the assistant editors made for a fun and productive experience. "Throughout the whole movie, Nick was getting all these different ideas thrown at him both from Greta and Noah," she said. "So he'd be like, 'OK, try these silly little things' here and there throughout the movie that were really fun to try, and really fun to learn from."
For Gerwig, having Baumbach there during the edit often provided the "missing puzzle piece" to help make even the most wild ideas somehow work.
One of Rivera's favorite little things ended up becoming what Houy called a "brilliant idea" that stayed in the final cut: a jump scare cameo that made some fans scream with delight. (Spoiler alert: it comes near the end during a scene in the cul-de-sac in Barbie Land when "Weird Barbie" (Kate McKinnon) finds Robbie's "Stereotypical Barbie" on the ground.)
"I'm really happy my jump scare made it into the movie," Rivera said. "I learned so much working on this movie. And I think one of the key things was that I was put in a room with one of the assistant editors [Tello], and I could just ask her a million questions a day. Gloria was nice enough to be so receptive and would find answers with me if she didn't know something."
The team had their hands full – especially when it came to the film's soundtrack, which was often being put together in real-time by a stunning list of musicians led by Mark Ronson, including Lizzo, Dua Lipa, Sam Smith, and Billie Eilish. "There were so many good but really wild ideas with music we had to try," Houy said. "It was really fun to be able to delegate things. We tried a hundred songs in the transportation montage (in the movie when they're on these 2-D vehicles traveling to the 'real world'). We tried so many different pieces of music as temp, and it totally changed the entire movie. Those are really integral moments."
Another moment that resonated with Houy and with audiences alike was the powerful monologue by actress America Ferrera that brought Gerwig and much of the crew to tears. "Basically, right after the assembly, we locked it in, and it never changed after that," he said.
"You have to be a boss, but you can't be mean," Ferrara's Gloria declares. "You have to lead, but you can't squash other people's ideas."
Indeed, Houy said that when it comes to mentorship for the next generation of editors, opening up opportunities to try things – like those he and his colleagues had early on – is paramount. It's about paying it forward, and importantly, advocating for an apprentice editor on projects from the outset – with the goal of bumping them up to assistant editor as soon as possible.
"You have to just fight for it," he said. "That's the only way we can move forward and have an interesting workforce of editors – to make sure that everyone's getting a chance to cut, or else you're just going to have the same five people editing every movie, which is really boring."
He also added that supporting everyone who makes movies possible – including writers and actors – need and deserve our support. "They should all be properly paid and cared for, and properly represented," he said. "Everyone deserves to live a good life, not just the producers."
As for Barbie, her journey in the film ends with a particularly poignant montage that reminds us that although editors can stretch and compress time, humans only get a limited amount of it with the ones we love. "We ended up actually using personal videos of everyone who worked on the movie," Houy said. "It brought the movie to another level for all of us personally. And whenever I see it now, and I see all the people that worked on the movie and their families, and my own family, it just hits so hard. It reminds us that movies are made by people."
Gerwig agreed. "I felt blessed every day to have such a magical group of editors figuring out this movie," she said. "It was a very sweet group, very diligent and talented, but I think the thing I remember most about it is that everyone had such heart."