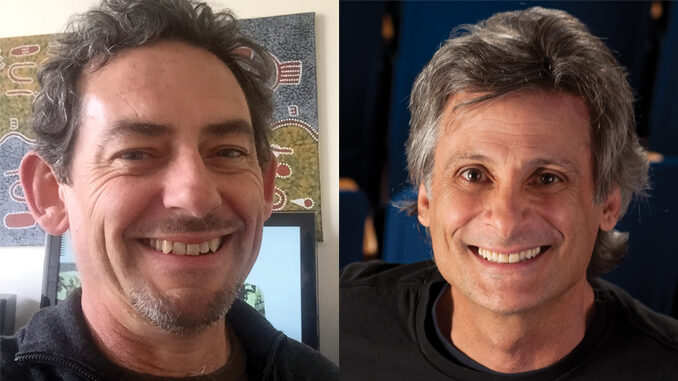 by Mel Lambert
The films of this year's Oscar nominees in the Sound Editing category range from the story of a run-and-hide rebellion in post-apocalyptic Australia, to emergent threats to galactic peace, through an astronaut left behind on Mars by his crew, a frontiersman fighting for survival after a bear attack, and the unrelenting war on drugs.
The nominees are supervising sound editors Mark Mangini, MPSE and David White, who are nominated for Mad Max: Fury Road; Oliver Tarney, MPSE, for The Martian; Martin Hernandez, MPSE, and Lon Bender, MPSE, for The Revenant; Alan Robert Murray for Sicario; and Matthew Wood and David Acord for Star Wars: Episode VII – The Force Awakens. The creative teams behind Mad Max: Fury Road, The Martian, The Revenant and Star Wars: The Force Awakens also have received BAFTA Award nominations for Best Sound. In addition, all of the Academy Award nominees were nominated for MPSE Golden Reel Awards.
The soundtrack for director George Miller's Mad Max: Fury Road — a high- action movie that relates the story of a woman who rebels against a tyrannical ruler in post-apocalyptic Australia in search of her homeland — starring Tom Hardy, Charlize Theron and Nicholas Hoult — started life in Australia and ended in Hollywood, where the final soundtrack was completed. "George, as I discovered, is a genial genius who had a vision of the sound for Mad Max that initially wasn't being realized," says co-supervising sound editor Mangini "I went to Sydney to help him get that vision on the screen." A governor of the Academy of Motion Picture Arts and Sciences' Sound Branch, Mangini was previously nominated for three Oscars: Aladdin (1992), The Fifth Element (1997) and Star Trek IV (2009).
"George and I both agreed that sound should tell the story with sonic depth, personality and articulation, and could work narratively, not just mechanically," he continues. The director was clear in his overall vision, according to Mangini, "and spoke of narrative arcs — what they meant to the film — and then turned to us for our ideas as sound experts to realize them."
For the Mad Max soundtrack, Mangini and his team gave each vehicle a unique sound character. "The Desert Chase became Moby Dick, with the War Rig as the White Whale," he says. "We focused on narrative and literary decisions while developing the soundtrack, always referencing the 'why' for our design choices."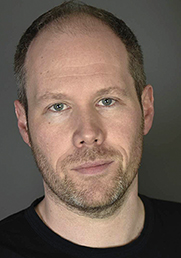 "Besides the extensive vehicle recording done by production mixer Ben Osmo and his team during production, there was extensive Foley of metal scrapes, hits, smashes and chains," adds co-supervising sound editor White. "I also went on location in Australia and recorded effects with acoustics of the outside world."
The film's sound design was a team effort, Mangini stresses. "David White did an outstanding job in Australia, designing Max's head-space moments, among others, while Scott Hecker and the LA-based crew from Formosa Group made valuable design and editing contributions."
White concedes that his most challenging function was handling the temp mixes produced in Australia for test screenings. "In all, I mixed the film in its entirety six times," he recalls. "That workload — combining all the new elements and re-conforming from a previous version — made it challenging to get new editing work done!"
Director Ridley Scott's film The Martian, based on Andy Weir's best-selling book, follows what happens on the Red Planet when Mark Watney, an astronaut played by Matt Damon, is presumed dead after a fierce storm and mistakenly left behind by his crew. "I saw Ridley's Alien at the age of 10 — traumatizing at the time — only years later realizing just how much sound had contributed to those chilling atmospheres, and how important it had been narratively," confides supervising sound editor Tarney, who worked on the intricate soundtrack at the UK's Twickenham Studios. He was previously Oscar-nominated for Captain Phillips (2013).
"The Martian presented wonderful opportunities for sound, from huge, muscular events like the opening sand storm, to tiny nuanced moments like the ping of the bolts on Watney's visor in zero gravity," Tarney continues. "We made a subtle tribute to Alien by designing the boot-up sounds that the older Pathfinder computer makes at JPL to mimic the mainframe on the Nostromo spaceship."
Since there are no human villains in the film, "Ridley wanted the Mars sections to play like a two-hander between Watney and the Red Planet," he explains. "Through the violent sound of the wind pounding and lashing at the Martian habitat known as the Hab, or the harsh whistle of Watney's oxygen when his helmet cracks, we wanted to create the presence of this elemental beast that was waiting for the astronaut to fail."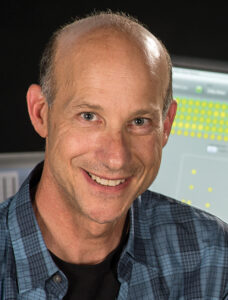 Being set in the near future, the challenge for sound designer Mike Fentum and Tarney was to design the sound with a familiarity about it so that the audience wouldn't question its reality, according to the sound editor. "While dialogue supervisor Rachael Tate was busy worldizing production mixer Mac Ruth's location recordings with speakers in helmets and AM transmitters, we went lo-fi too," Tarney explains. "For instance, we used the foreboding whine of an old aeoliphone — a cylindrical wood and canvas wind machine — to create much of the wind we hear from inside the Hab."
Foley supervisor Hugo Adams worked with Tarney's desert Foley and space-suit effects recordings. "Although this material sounded natural, we wanted to experiment with cheating perspectives by hearing both the exterior atmosphere and Watney's breaths and moves inside his suit," Tarney continues. Andrea King performed beautifully detailed Foley for Watney's scenes, and the blend of wild tracks and Foley worked very well."
Director Alejandro G. Iñárritu's The Revenant tells the story of a frontiersman on a fur trading expedition during the 1820s as he fights for survival after being mauled by a bear and left for dead by those he was leading back to safety. The film stars Leonardo DiCaprio, Tom Hardy and Will Poulter. According to co-supervising sound editor Bender, the director's primary goal was to bring alive the sound of the country through which the actors would be journeying, beginning with initial scenes at a river camp that open the film.
"We wanted to re-create the sound of several natural environments," Bender says. "As Alejandro put it to us, 'to contrast the beauty of nature with the danger of nature.' He wanted us to put together a natural world that played a major part in the film and enabled picture editor Stephen Mirrione, ACE, to develop a fully measured film." Bender was previously nominated for an Oscar for Blood Diamond (2006) and Drive (2011), and won an Academy Award for Best Sound Effects Editing for Braveheart (1995).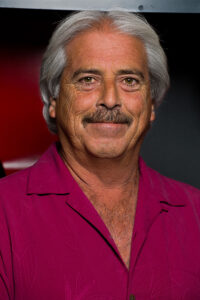 Bender's sound team based at Formosa Group recorded a number of natural ambiences that would complement the filmmaker's vision. "I organized a week-long trip to Colorado, where sound recordist Charlie Campagna recorded a variety of outdoor Foley elements with Foley artist Katy Rose performing to picture played back on an iPad, including snow and ice footsteps. We also recorded separate sounds of falling snow and crawling and sliding on ice. We matched mic positions to the camera angles so that the recordings sounded more authentic."
Bender readily acknowledges the work of his sound collaborators: "My co-supervisor Martin Hernandez handled a number of sound design vignettes; he oversaw a lot of sound sequences and mixed them to blend seamlessly with the musical score. Because I needed to concentrate on supervising more than two hours of soundtrack, we had Randy Thom from Skywalker Sound design the bear sequence. John Title from Formosa Group handled the bulk of the sound design chores, including backgrounds that placed the film action accurately into different environments — specifically the film's opening river hunting sequence."
Canadian director Denis Villeneuve's film Sicario, which stars Emily Blunt, Josh Brolin and Benicio Del Toro, tells the complex story of an idealistic FBI agent who is enlisted by a government task force to make a significant difference in the escalating war against drugs on the border between the US and Mexico. "Denis and picture editor Joe Walker had put together a blueprint that pretty much mapped out the film's action, and had me expand on it," recalls supervising sound editor Murray. Murray has been nominated for eight Academy Awards during his career, winning the Sound Editing category twice — for American Sniper (2014) and Letters From Iwo Jima (2006), both films by Clint Eastwood.
"Denis is big on silence, then slowly builds in layers of sound to build tension — rather than hitting you over the head with it," he explains. "My biggest challenge was to develop different perspectives and personalities for the many guns used in the film, including Benicio Del Toro's shockingly visceral pistol shots. The street scenes need to sound both real and terrifying."
But there were also occasions when Murray made suggestions that were not included in the director's blueprint. "For example, in the scene on the rooftops, I had recorded several guns with extra reverb to suggest distance; we tried it and it worked," he says. And for the subsequent return from Juarez and the ambush, he gave each of the cars and convoyed SUVs its "own level of edginess while stopped in traffic to set up additional tension."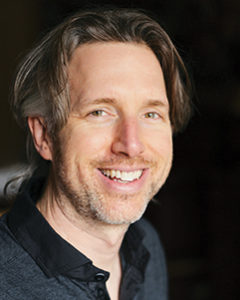 Murray cites the excellent job performed by his regular sound effects recordist John Fasal, and the "outstanding contribution made by our sound designer and effects re-recording mixer, Tom Ozanich. Other key crew members included sound effects editors Bub Asman, Chris Flick, Jason King, Kevin Murray and Roland Thai, in addition to supervising dialogue editor Curt Schulkey."
"For me, less is more — until the final explosion of sound," Murray concludes. "Silence builds tension; it's all about the way we develop to the crescendos, and pay attention to the complex interplay of sound effects and the score. Get it right and you receive an Oscar nomination!"
The hugely successful Star Wars: Episode VII – The Force Awakens marks the first outing in the franchise from director/co-writer J.J. Abrams. Starring Daisy Ridley, John Boyega and Oscar Isaac, the film picks up the narrative some 30 years after Star Wars: Episode VI – Return of the Jedi (1983) and the defeat of the Galactic Empire, with a new threat as the First Order attempts to rule the galaxy while a group of rebels attempts to stop them.
"J.J. is the kind of director who gives you the freedom to create a range of sound that we think will work," reveals co-supervising sound editor Wood, who focused on dialogue, ADR and Foley editorial, while Acord — working closely with veteran Star Wars sound designers Ben Burtt and Gary Rydstrom — oversaw sound effects editing. "Our task was to honor the sound legacy of the previous films, while extending the design to the next level," Acord says.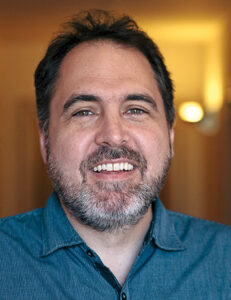 "One of my biggest challenges was to create realistic vocal sounds for the masked characters, including Adam Driver, who played Kylo Ren," explains Wood, who was nominated for an Oscar for WALL•E (2008) and There Will Be Blood (2007). "I used a number of Pro Tools plug- ins to create voice distortions and futzes that I then fed into Adam's headphones as he re-voiced his lines, so that he could work the microphone according to the amount of compression and processing I might be using. Unlike Darth Vader's mask, which is a biological necessity, Ren's mask was solely meant to intimidate people; we helped that with the effects we used. I recall that J.J. had asked us to make Ren sound like a Harley-Davidson combined with a flame thrower and a chainsaw!"
"We had access to new transfers of Ben Burtt's original sound effects for the lightsabers, Millennium Falcon, X-Wing, TIE Fighters and other Star Wars landmarks," says Acord. "To prove continuity with Return of The Jedi — and as a tip of the hat to the original sound design — we used Ben's tracks as starting points, but with added low end to make them even more powerful, as J.J. had requested."
"All in all, we tried to help J.J. Abrams realize his overall vision for the film," Wood concludes. "Whereas previous director George Lucas had several motion pictures upon which to draw, J.J. was coming fresh to the franchise, so we needed to ensure that we did the best job possible for him — with creative sound effects, dialogue and music tracks that worked harmoniously on the final mix. I hope we succeeded."