By Mel Lambert
The five films nominated in the 95th Academy Award's Best Sound category cover a range of themes, from a harrowing account of World War I to the exploits of a top naval aviator, to a futurist fantasy on an extrasolar moon, the return of Gotham City's comic-book savior, and the rise of a major movie star.
The nominees include Guild members such as Gwendolyn Yates Whittle, MPSE, Dick Bernstein, Christopher Boyes, Gary Summers and Michael Hedges, CAS for "Avatar: The Way of Water;" William Files, MPSE/CAS, Douglas Murray, MPSE and Andy Nelson, MPSE/CAS, for "The Batman;" and Wayne Pashley, MPSE, Andy Nelson and Michael Keller, CAS, for "Elvis." (Other nominees in the category include Mark Weingarten, James H. Mather, Al Nelson MPSE/CAS, Chris Burdon and Mark Taylor, nominated for director Joseph Kosinski's "Top Gun: Maverick." Also nominated: the Germany-based post crew behind director Edward Berger's "All Quiet on the Western Front," comprising Viktor Práši CASl, Frank Kruse, Markus Stemler, Lars Ginzel and Stefan Korte.)
Three supervising sound editors were nominated for their work on "Avatar." First-time nominee Dick Bernstein oversaw music editorial; third-time nominee Gwendolyn Yates Whittle, who handled dialog and ADR; and 12-time nominee Christopher Boyes, who oversaw creature design and served as sound-effects mixer. Together with re-recording mixer Gary Summers, the trio worked previously with director James Cameron on the original "Avatar" (2009).
"You never get used to receiving news of an Oscar nomination," said Whittle, who headed up a team of editors working at both Skywalker Sound and Park Road Post in New Zealand. Bernstein recalls that his nomination resulted from a role change being requested by the film's director. "I was primarily supervising music editor," Bernstein said, "but in recognition of the film's complexity and amount of music, Jim asked that I be credited as supervising sound editor."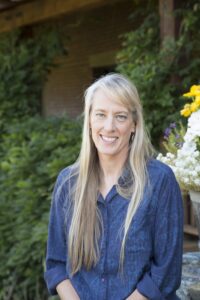 With so many CGI-generated characters and motion-capture sequences, Whittle recalls that she relied heavily on Cameron's Edited Guide track. "He specified shorter sentences for the aquatic mammal characters," she said, "and laid out each scene's emotional arcs. Many of the water scenes were shot with plastic marker balloons floating on waves to aid the CGI process. Since that added a lot of unwanted noise to the production dialog, we needed ADR or FPR [Facial Plate Replacement] for those motion-capture sequences. Approximately 40% of dialog was redone with FPR on the set, or traditional ADR. We also used a process developed by Wētā FX that can isolate all parts of the sound, and hence choose the Clean dialogue and toss the rest. Every tool was used to capture and retain the essence of the performances."
Bernstein recalls that during the three-hour film, "there is probably only five minutes without music. Jim [Cameron] wanted to use some of the late James Horner's score from the prequel, together with a new score from composer Simon Franglen. During the mix we had three music sources; tracks from 'Avatar;' some demos from Simon, which they used for the edit; and then the fully orchestrated score that went back and forth with changes. It was a complicated process; Jim has his way of working with music."
Boyes focused on creature sound-effects design, including the new underwater life forms on Pandora: the Ilu, an aquatic equivalent of the Direhorse; Skimwing; and Tulkuns, large whale-like beings that are highly linguistic. "Sound design covered a huge range of work," he says. "I started with marine animals, including whales, added tracks from sound libraries, and then created a language that followed human rhythms to offer emotions ranging from hope to anger." Boyes also worked on naval vessels and submarines, weaponry, plus generating complex water sounds.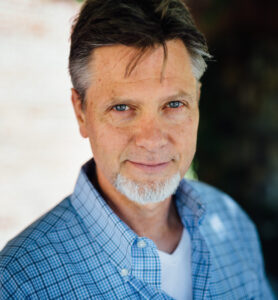 Working at Park Road Post in New Zealand, the re-recording crew included Boyes handling sound effects and Hedges handling music, while dialog was overseen by Gary Summers, an 11-time Oscar nominee and winner of four Best Sound Oscars for "Saving Private Ryan" (1998), "Titanic" (1997), "Jurassic Park" (1993) and "Terminator 2: Judgment Day" (1991). "Jim Cameron has a specific method and process to create his soundtracks," Summers said. "This was my fourth film with him. The sound team needed to make the creative process as fluid and smooth as possible. You could see his excitement when things were working sonically to tell his story" "Mixing the three-hour soundtrack was a complex, exciting process, and a massive team effort," Boyes concluded.
"This is my first Oscar nomination; it's both exhilarating and terrifying," said supervising sound editor Douglas Murray.
"My first memory of the [first-time Oscar nomination] was waking up to my dog licking my face," Files recalled, "and my girlfriend yelling: 'You got nominated!' It felt like a crazy dream."
Re-recording mixer Andy Nelson has been nominated for Academy Awards a remarkable 24 times and won a Sound Mixing Oscar for Les Misérables (2012) and a Best Sound Oscar for "Saving Private Ryan" (1998). "I was shocked and overwhelmed at getting two nominations ["The Batman" and "Elvis"] this year," he said. "Both films offered completely different challenges, from the incredible quiet and yet dynamic moments in 'The Batman,' to the intricate musical weave that 'Elvis' demanded."
Post-production for "The Batman" started during the COVID-19 pandemic lock down. "I worked remotely from my home studio in Santa Cruz, Calif.," Murray said, "and traveled down to Warner Bros. Studios in October [2020] to record loop group; I stayed on through the end of the final mix." While recording loop at Igloo Music in Burbank, "each talent was at their own mic with headphones to hear the others and the guide track," Murray said, "their performances being isolated onto their own track. That gave me huge leeway to lower or raise individual voices, and spatialize the voices dynamically as needed for each scene."
Murray and Files did most of their sound editorial on the Warner lot. "We started in the peak of the COVID pandemic, and the entire lot was practically deserted," Files said. "Naturally, we took advantage of that and turned the backlot into a sound studio, looking for interesting spaces to record and Worldize sounds. We ended up finding a massive unused concrete chamber under the new tour building and figured out how to turn off all the buzzing lights so we could use it as a natural reverb chamber. We recorded a lot of guerrilla Foley and FX down there."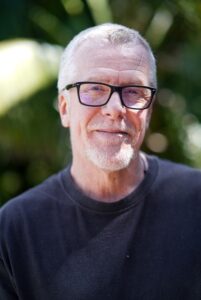 The Riddler's voice was processed through a voice disguiser when he is wearing his mask. "We came up with the treatment that best preserved [actor] Paul Dano's amazing performance," Murray said. "And, unlike the previous Batman films, we agreed to go with Robert Pattinson's vocal delivery [as the lead character] without any processing. For the trailer, Will came up with the iconic jet turbine startup sound for the Batmobile."
Every time Files has worked with director Matt Reeves, "there's always a moment in the mix when I'm reminded that a smaller, more focused choice is often much more elegant than a big, obvious one," he said. "On this film, that moment was the Bat Signal arclight turning on. We had prepared many different layers and versions, but it just wasn't working for Matt. We went through it a layer at a time, with Matt dismissing anything that sounded overly big and 'cinematic.' We got to the final layer – which was just a very small sound of an old glass light bulb warming up with a glassy 'tink' – and he said 'Yes, that's it!' I realized was he was giving us room to grow the sound in a more interesting way."
A hybrid approach was used for the final mix, with Nelson handling dialog and music on Stage 9's Neve DFC console channels, and Files overseeing effects on an Avid S6 control surface. "I always mix on a Neve DFC," Nelson said. "Warner's technical department has integrated those [channel sections] with a Pro Tools [control surface] very well on their mix stages. And because I had worked with 'The Batman' team before, I knew the way that Matt likes his mixes to sound."
For "Elvis," because sound post-production occurred primarily in Australia, the home base for director Baz Luhrmann, Pashley completed five temp mixes for audience and studio previews. "I then pre-dubbed all components – dialogue, effects, crowd – and made a first-pass final mix there, before heading to Los Angeles for completion of the mix," he said.
Luhrmann's schedule meant that he needed to be in the United States during re-recording to oversee the film's marketing. "This resulted in our moving the last run of the final mix to Warner Bros.' Stages 9 and 10," Pashley continued, "where we handed it over to Andy Nelson and Michael Keller to complete it. This was the perfect solution for the film, since new music tracks from various artists were coming through the door. I could then completely immerse myself in my role as supervising sound editor, working closely with Baz [Luhrmann] when he became free of his marketing commitments."
One of Pashley's favorite memories came from the very outset of early workshops with Austin Butler, playing Presley. "We knew he was going to be our 'secret weapon' in getting the vocal performances to work seamlessly in conjunction with Elvis," he said. "Austin embodied Elvis in every way and, vocally, gave us the foundation to make the performance sequences rock. Both live and with playback, it was one holistic performance."
During the last two weeks of production, the sound designer recorded a number of props and vehicles. "[In Queensland, Australia] I had access to 20 restored vintage cars, along with hundreds of vintage props and musical instruments," Pashley said. "I also needed to create the fervor of the crowd. The film had to be visceral and immersive as we were heading into a native Dolby Atmos final mix on the Warner Bros. lot."
Keller's favorite soundtrack memories occurs when Elvis Presley makes his first performance in Las Vegas, especially while singing "Suspicious Minds." "During 'Suspicious Minds,' Elvis/Austin Butler shows off a very polished and sexy performance, while Russwood is pure punk and edgy – so quite the opposite. Which shows how unbelievably diverse Elvis/Austin is. And Baz [Luhrmann, director] got really excited about a scene; he stood up and started dancing and conducting in front of the console."
Marking the first time that Keller had worked with Andy Nelson, "we clicked on the first day," he recalled. "Andy and I both had a very similar taste, which made it easy and fun to work together. It was a truly creative and easy collaboration." "I had also worked with the 'Elvis' team in Australia," Nelson said.
Pashley recalled: "Everybody brought their 'A' game … Baz creates a fantastical, theatrical, operatic world; I knew we had to have every scene build like tiles in a mosaic and, at times, create a whirlwind of sonic architecture to tell the story against a montage-heavy narrative."