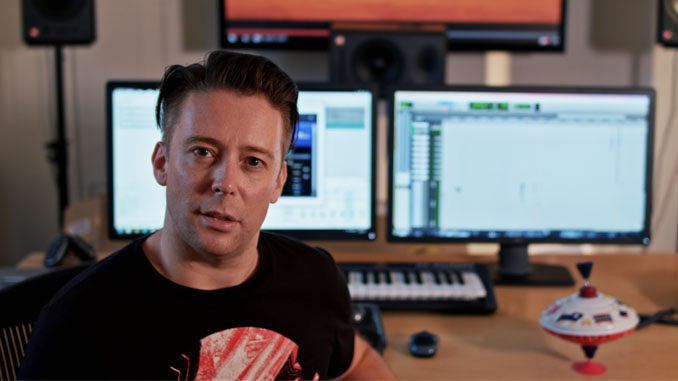 by Debra Kaufman
The Academy of Motion Picture Arts and Sciences' list of nominees for the 2018 Oscars. In the sound editing category, nominations went to the teams behind Baby Driver, Blade Runner 2049, Dunkirk, Star Wars: The Last Jedi and The Shape of Water. CineMontage spoke to these nominees about how they created the soundscapes of their respective movies.

Directed by Edgar Wright, Baby Driver is the story of the young Baby (Ansel Elgort), a talented getaway driver who is trying to leave the life of crime for love. But he's coerced into working for a crime boss and, in a doomed heist, drives and moves to the music in his earbuds. Supervising sound editor and sound designer Julian Slater, CAS, has worked with Wright on all his movies, since the 2004 Shaun of the Dead. "We have a great shorthand," says Slater. "I know his style and what he's trying to achieve with sound, which is usually pushing it into an interesting area."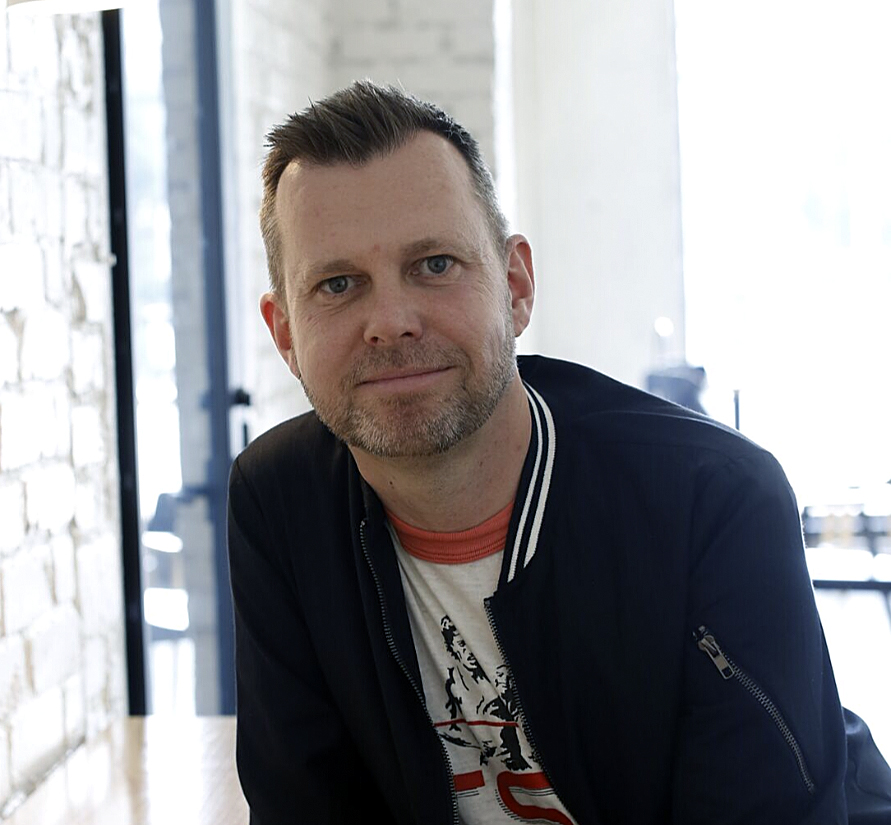 Sounds is so important to Wright, says Slater, that he gets together with the supervising sound editor before production starts to talk ideas. "With Edgar, I come on very early in the process," says Slater. "He'll show perhaps a specific scene to me, and then I can pick up from him and start my process off in the direction he's looking at. In Baby Driver, what we see and what we hear — the soundtrack through Baby's earbuds — is integrated in a way that hasn't been done before." Not surprisingly, Baby Driver has also been honored with MPSE and BAFTA nominations for sound.
Slater reports that, while Wright decided on the songs while he wrote the script. "He knew all the pieces of music he wanted to use and wrote each scene around specific pieces of music," he says. "The actions taking place would be in sync with the music, and it was my job to pull all the strings together make that work." Rather than utilizing time code as is typical, says Slater, they worked with bars and beats. "We had to change how we work as it was all so musical," he says. "The sound design is created from the ground up, musically."
Learning how to tempo map was crucial. Slater says he spent hours with the movie's composer Steve Price to learn how to do that. "For example, in the very first chase sequence, the tempo of the track, Jon Spencer Blues Explosion's 'Bellbottoms,' isn't constant, yet we had to match that tempo to every police siren, engine rev and skid," he explains. "We're constantly mirroring the tempo of the piece of music Baby is listening to. The shouts, the vocal noises, the gunshots; they are all working in rhythm. Additionally, we then we re-pitch those sounds, so that each sound works not only cinematically but also musically, which many times is hard to achieve."
"I call it an aural 3D jigsaw puzzle," he says, noting in a mix of hundreds of layers, ten or 11 sounds at each point are in synch. "For every sound in sync that you notice as listener, there are another 20 you had no idea in syn.," he adds. "We were very careful to make it subtle so it didn't distract. We've hopefully done it in a way that isn't too in your face."
In the scene where, fleeing the heist that's gone wrong, Baby runs into a mall, Every locale — the mall itself, a thrift store, an electronics shop — is playing its own music that syncs with the "Hocus Pocus" track Baby is listening to. Slater says they also had to "walk the tightrope" of letting the audience experience what Baby is going through without making it so loud the audience members cover their ears. Sometimes he did something unconventional, such as playing the music only on the right-hand side of the theatre.
"Every scene was hard to figure out and had its own set of challenges," Slater concludes. "It was all part of telling the story sonically. I remember the day after I finished it thinking 'I am so proud to be part of this' — and I wonder if I'll ever have the chance to work on something so unique again.
Blade Runner 2049, directed by Denis Villeneuve, returns to the world made famous by Ridley Scott's original Blade Runner (1982). This movie ties those two worlds together, as a young blade runner (Ryan Gosling) for the LAPD discovers a secret that could throw society into chaos. It propels him to track down Rick Deckard (Harrison Ford), who has been missing for 30 years. Supervising sound editor Mark Mangini, MPSE, and sound designer Theo Green also received MPSE and BAFTA nominations for the film. Villeneuve tapped Mangini because he felt the latter's work on Mad Max: Fury Road (2015) was similar to what he was looking for in Blade Runner 2049.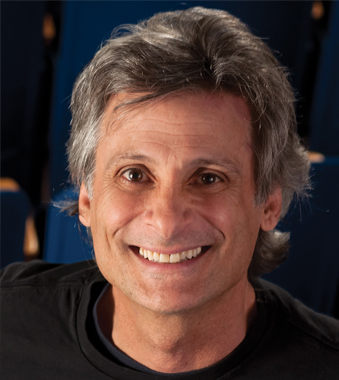 Picture editor Joe Walker, ACE, who had previously worked with Green, recommended him for the former's approach to sound design that emphasized sound processing techniques and abstract sounds.
Although Mangini and Green had never worked together before, they immediately "started making sounds together," and, says Green, "Denis was very enthused with the results." Adds Mangini, "Denis responds to a movie emotionally and narratively first. He wanted sound to work in the same way score works — to build feeling, immersion and emotion. He asked us to 'compose with sound.'"
Green reports that he was brought on very early in the process. "Denis told me his dream was to get sounds to come in at the same time as images, as opposed to only seeing it visually for months and months," he says. "It was Denis and Joe's vision to start post-production during production. Because we are building worlds that don't exist, a lot of taste is involved, and Denis has specific and great taste."
Mangini and Green also needed to honor the first Blade Runner, without copying it. "We spent some time deconstructing it," says Mangini. "We found that composer Vangelis created a musical foundation for scenes that don't have a melody or theme, but use sonic textures to create the sense of dread, paranoia, mysticism, magic and wonder. Denis saw that Theo and I could create musical ambiences for mood and feeling for some of those big moments, adding to what composers Benjamin Wallfisch and Hans Zimmer did in the way only a great score can."
For Green, one of the biggest challenges was what often comes with a sequel: balancing what people love from the first film with the new. "Denis solved that pretty early on by making certain things important to revisit, whereas other things, such as a spinner car or blaster gun, have evolved in the intervening years." In fact, the entire movie is seeded with small sounds that, for two or three seconds, harken back to the original. Mangini says that, to create some of the aural textures, some of the most successful materials were organic sources, like an electric guitar "filtered through echo, delay, distortion and ring modulation boxes," or "bells and chimes that were sampled and played in these very simple melodic motifs."
Being involved earlier in the process had a major impact on the sound editors' evolution of the Las Vegas sequence, which was initially conceived of as a mash-up of holograms and sounds of Elvis, Marilyn Monroe, Liberace, tigers, elephants and a Bollywood dance troupe. "When Villeneuve saw it in its first cut, however, he felt it didn't fit the tone of the film and thought to take it out," says Mangini. "After some clever film editing and sound work, the scene was reimagined and is, arguably, one of the most interesting in the film."
Walker started with a black empty room, and the team worked together with image and sound to construct an entirely different scene, with the holograms and their sounds flashing in and out. "We were able to come up with something that was one of the movie's highlights," says Green. "If the editors locked off early, we never would have gotten those ideas."
Villeneuve is "a huge fan of sound as part of his storytelling toolkit," says Mangini. "It was a very non-standard approach starting by putting Theo on from the very beginning of production. And the production allowed me to craft a schedule and budget that gave us the freedom and resources that allowed us to do everything possible. It's nirvana to get that kind of support."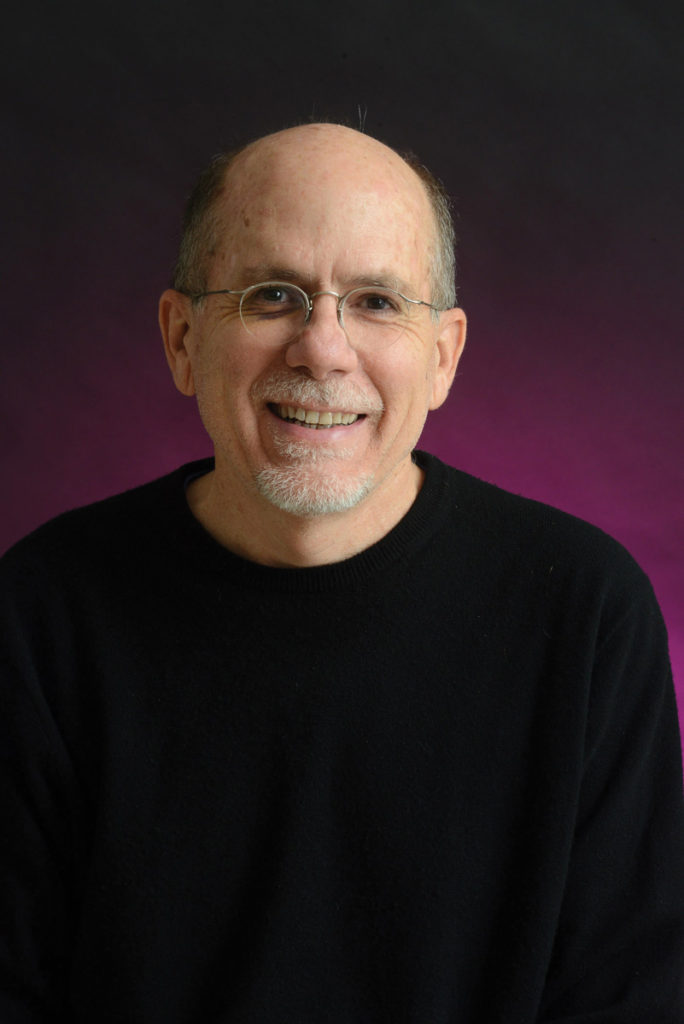 Director Christopher Nolan's Dunkirk depicts the event in May 1940 when Allied soldiers are trapped on the beaches of Dunkirk with the Nazis bearing down on their position. Hundreds of naval and civilian ships come to their rescue, saving 330,000 soldiers.
Supervising sound editor/sound designer Richard King and supervising music editor Alex Gibson, also nominated for MPSE and BAFTA awards, are veterans of Nolan films, with King starting on 2006's The Prestige, and Gibson with Insomnia (2002). Both of them value their relationship with Nolan who, says King, gave him "the freedom to try things and experiment." Gibson reports that, over the arc of films they have worked on together, "it seems like I have more creative space, which I attribute to Chris becoming more comfortable with my aesthetics and, more importantly, how I interpret his aesthetics."
The music editor is not usually part of this category, notes King, but "it was such a tight collaboration between sound and music." "We both felt we were working with sound as opposed to sound and music," he adds. "I felt it was important that Alex and I share the honors should I be nominated." Gibson adds that, during the seven-week dub session, he and music editor Ryan Rubin "were caretakers of this continuous rhythm, while I created new expressions that served the movie, much like a sound designer." "This was a film where everybody had complex duties and often these duties overlapped," he explains.
Nolan's vision for the movie's soundscape was specific. "The three timelines in the movie — air, land and sea — all needed distinct sounds/music and different interpretations of scale, with this underlying percussive rhythm that doesn't stop," says Gibson. King reports that Nolan demanded accuracy, with the production designer going to great pains to find actual planes and reconstructing the pier from which the men boarded the ships. "I found Spitfires and Messerschmitt fighter planes and a British bomber," says King, who also hunted for anti-aircraft guns, small arms, small diesel motors to record. "I spent a lot of time collecting these building blocks. Once we had the right sounds, it was a matter of sonically constructing the real world that the characters are inhabiting."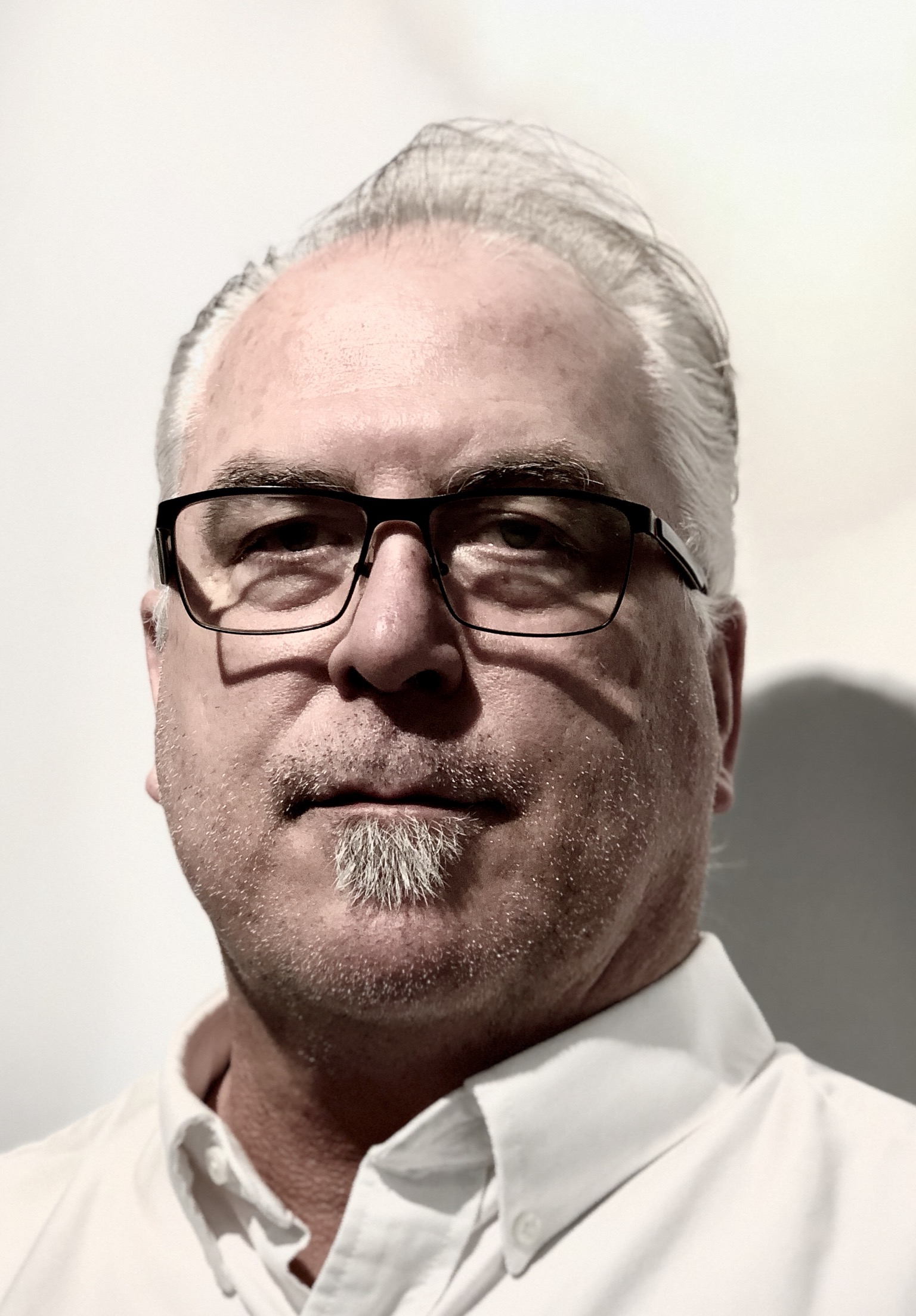 Gibson says the two "did many tests with various sounds, watching the movie each time to see how this track felt for the entirety of the movie." King points to the example of the Moonstone, the private yacht that went across the channel with a man and two boys. "We had an old diesel motor, and Chris had the idea of incorporating that rhythmic element of the music when in the boat," he says. "I gave the recordings to [composer] Hans [Zimmer], and he altered the rhythm of the engines to be in perfect sync with the music." According to Gibson, the two tweaked for 10 months, introducing all kinds of sounds. "The individual elements didn't sound like music," says King. "But incorporated in the track, it became a wonderful, intense, tension-building experience."
King also notes that the only thing salvageable from the production tracks were the words, "since they shot the film often under gale force conditions on or near the ocean with IMAX cameras," which meant they had to recreate all footsteps, movement and production effects. "The single biggest challenge may have been the Stuka sirens, the apocalyptic howl emitted by the German dive-bombers." Not a single Stuka bomber or siren still existed, so he built a prototype and recorded it in the desert, adding distortion to the 140-decibel siren.
King is proud that he was able to "re-examine every single war sound and avoid clichéd war movie sounds," partially by studying memoirs of those who survived Dunkirk to glean sound memories. Gibson says the constant variable speed rhythm was his greatest challenge. "I am proud of the entire movie, the ideas that came about through the process, integrating rhythms and sounds," he says. "Chris was after the voice of the movie and we got there through this enormous amount of work. The final soundscape is so bold and unapologetic."
In Star Wars: The Last Jedi, directed by Rian Johnson, Rey (Daisy Ridley) develops her skills under the tutelage of Luke Skywalker (Mark Hamill) as war between the Resistance and the First Order looms. For supervising sound editor Matthew Wood and sound designer/re-recording mixer Ren Klyce, who also received MPSE, BAFTA and CAS nominations, this movie was the first time they worked together and with Johnson, although Wood has worked on every Star Wars film since the original Star Wars (1977). But they looked forward to working with Johnson. "His films are always original and unusual," says Wood. "And because he writes and directs, it's very personal."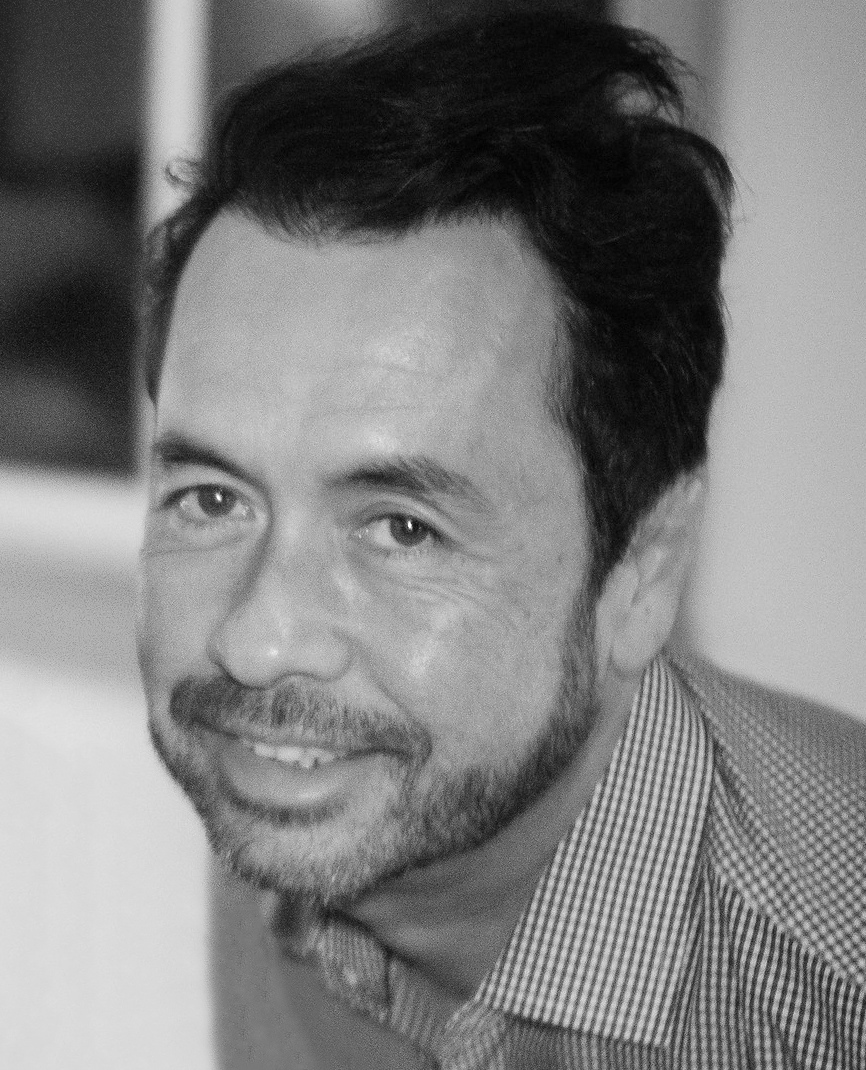 The three discussed the existing Star Wars sound language, from the Millennium Falcon to R2-D2 and Chewbacca. "That was the starting point," says Klyce, who notes that the initial conversation included picture editor Bob Ducsay and his assistant Sam Bollinger. "Rian was very open to our interpretation of the feelings in the story," says Wood. "A lot of the moments, like the Force Connection across the universe and the use of silence, were totally new to Star Wars and really exciting." He also notes that there are a few aural Easter eggs scattered through the movie that pay homage to the original Star Wars.
Wood notes, "Star Wars has always had an organic, lived-in reality," with "new vehicles, new creatures, new atmospheres…always part of the soundscape. Ren and his sound design team acquired those sounds and we could send the material to Bob early on to preview for Rian. Bob and his assistant were also highly attuned to sound, and were our allies."
Klyce points out that there were a few moments in Johnson's script "outside the traditional wheelhouse of Star War's gritty world. For example, he wanted the gambling planet to be very clean and pristine. This is the first time we see wealth and affluence in a Star Wars scene. Similarly, Rian wanted the Sleek Ship, piloted by DJ (Benicio Del Toro), to sound smooth and expensive."
Klyce says one of the first sounds he worked on was for the Porg birds. "Anything toy-related went to the front of the list," he says. "We got through that pretty quickly and then got into the heavy lifting of the sound design. Matt had to create a lot of interesting dialogue textures for some of the new scenes."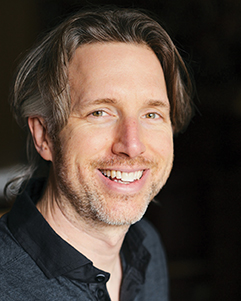 Wood says he brought on a loop group whose members have had a connection to Star Wars over the years, doing "three or four days of recording with 20 or so actors." In one scene, they were faced with creating the sound Rey is hearing. "We thought, what about a chant or call," Wood says. "We got the Jedi Code from an ancillary Star Wars book, and the whole loop group chanted that, and then Ren made it sound ethereal."
For the new feature of the Force Connection, Johnson wanted it to be conveyed sonically. "We came up with a technique of reversing the voices, adding reverb and then re-reversing the sounds, so they would pre-lap each dialogue line," says Klyce. "Imagine the echo of your hands clapping in a church before the actual clap. It gives the sense that the sound is coming from a great distance."
Klyce's favorite sequence in the movie is when Rey, in search of her parents, touches a mirror and sees an infinite iteration of herself, all of whom are snapping their fingers. "That's another example of a not-so-traditional Star Wars scene," he says. "We really enjoyed creating it and were happy with how it turned out." Wood points to the movement when Rey catches the saber that's cut through Snoke. "I feel goose bumps when she catches it and ignites the saber," he says. "And I love the use of silence before they start the fight."
The Shape of Water, directed by Guillermo Del Toro, scored Oscar nominations for supervising sound editor Nathan Robitaille and dialogue/ADR supervisor Nelson Ferreira.