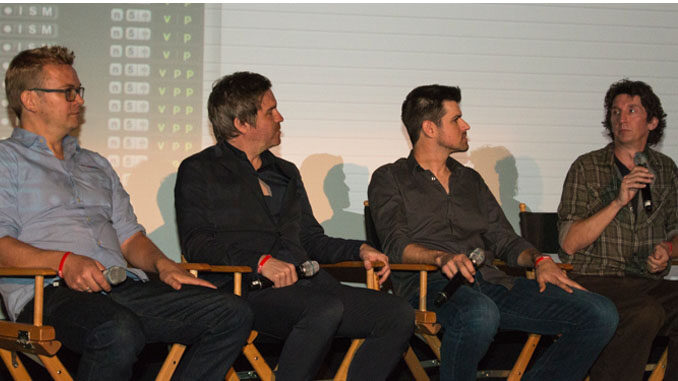 On January 31 at the Sportsmen's Lodge in Studio City, a joint AES/SMPTE meeting will showcase the intricate sound editorial and re-recording of the Netflix miniseries Stranger Things. Attendees will learn how the sound team creates the unique 5.1-channel soundtrack, including the eerie music that is key to the show's look and feel. A second season from the Duffer Brothers is scheduled to start later this year, with its haunting 1980s-style, synth-based musical score.
The editorial team for Stranger Things is headed up by supervising sound editor Brad North, who works closely with sound designer Craig Henighan, sound-effects editor Jordan Wilby and music editor David Klotz; the re-recording crew, working at the Technicolor Seward stage, consists of Joe Barnett, CAS, handling dialogue and music, and Adam Jenkins, CAS, handling sound effects.
"We drew our inspiration — subconsciously, at least — from such sci-fi films as Alien, The Thing and Predator," Henighan recalls. Part sci-fi, part horror and part family drama, Stranger Things is often considered as an homage to 1980s movies like Close Encounters of the Third Kind and ET.
For more information on the panel, visit http://www.aesla.org.