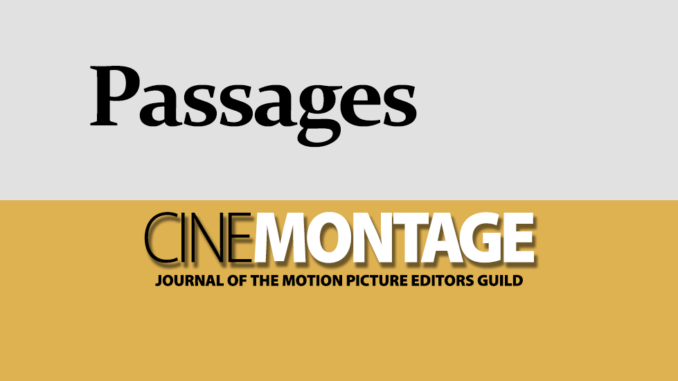 David Arnold
Sound Editor
September 20, 1959 – December 17, 2018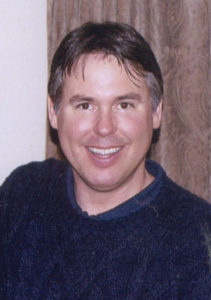 David Arnold passed away peacefully in his sleep after a six-year battle with a traumatic brain injury from a motorcycle accident. He was 59 and is survived by his loving wife Kathy, children Edward and Kaitlyn, mother Roberta, sister and brother-in-law Georgette and Daniel Lavery, sister Laura, and nieces and nephews.
David was born in Akron, Ohio and attended Firestone High School. He graduated from the University of Akron, where he studied finance and joined the Phi Delta Theta fraternity. In 1978, he was the Akron city champion in pole vaulting.
After college, David moved to California to pursue job opportunities in the film industry. In 1984, he started his career and continued to work on more than 80 projects in television and film. As a sound editor, he won three Golden Reel Awards from the Motion Picture Sound Editors (MPSE), for Total Recall (1990), Pirates of the Caribbean: The Curse of the Black Pearl (2003) and Letters from Iwo Jima (2006), and was nominated for many more.
David was also part of the team that won a British Academy Award (BAFTA) for JFK (1991) as well as the team that won an Oscar for Best Sound Editing for Pearl Harbor (2001). Aside from the Motion Picture Editors Guild, he was also a member of MPSE and the Academy of Motion Picture Arts and Sciences (AMPAS).
Kathy Arnold