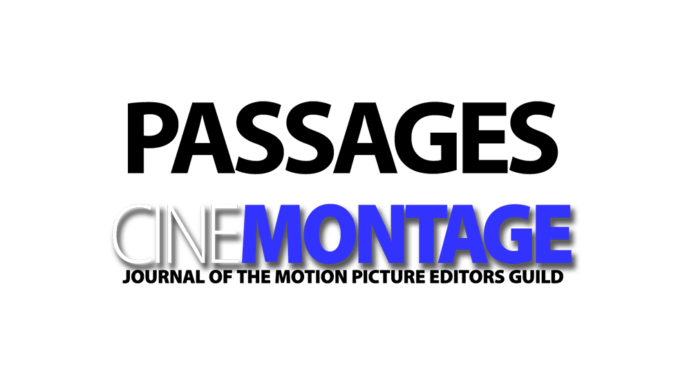 Edward M. Abroms, ACE
Picture Editor
May 6, 1935 – February 13, 2018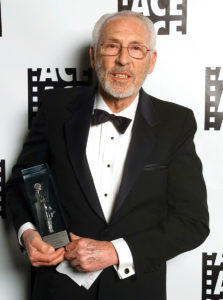 Emmy Award-winning film editor Edward Abroms, ACE, died of heart failure on February 13, 2018 — the 60th anniversary date of his joining the Editors Guild. He is survived by his wife of 60 years, Colleen; his children Ed Abroms (and his wife Terra), Lynn Abroms (and her partner Scott Lerner) and Cindy Hammond (and her husband Danny Hammond); and his grandchildren Brandon, Jordon (and his wife Jordann) and James.
Abroms' prolific resume includes editing some of the most acclaimed series over three decades, including Ironside (1967-1975), Columbo (1971-2003) and Murder, She Wrote (1984-1996). He won Emmy Awards for the television movie My Sweet Charlie in 1970 and for the Columbo episode "Death Lends a Hand" in 1972.
He also worked as an editor on feature films, including The Sugarland Express (1974) for director Steven Spielberg, The Osterman Weekend (1983) for Sam Peckinpah and Blue Thunder (1983) for John Badham, the latter for which he and editor Frank Morriss received an Oscar nomination.
There are over 50 credits on Abroms' resume as a director on television series, such as Hawaii Five-O (1968-1980), Kojak (1973-1978), Police Story (1973-1979), The Six Million Dollar Man (1974-1978) and CHiPs (1977-1983), among many others.
Abroms was a longtime member of several industry organizations, including the Motion Picture Editors Guild, the American Cinema Editors (ACE), the Directors Guild of America, the Academy of Motion Picture Arts and Sciences, and the Television Academy.
He spent 30 years on ACE's Board of Directors, including the last 17 as its Treasurer. In addition, Abroms was honored by ACE with its Career Achievement Award in 2006.