William L. Manger
Sound Editor
December 23, 1939 – March 24, 2019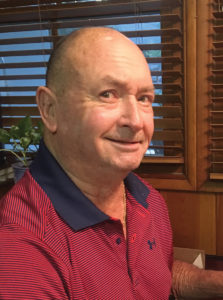 William (Bill) L. Manger, age 79, passed away Sunday, March 24, 2019 in Van Nuys, California. A loving husband, father of three daughters and grandfather of seven grandchildren, he succumbed to a long-fought battle with diabetes and is now at peace.
Bill was born December 23, 1939 in Los Angeles to Harvey and Josephine Manger. On November 28, 1964, he married his life-long love, Sandy Povah Manger. Together they raised their daughters Kelly, Robyn and Heidi.
A graduate of Hamilton High School in Los Angeles, he served in the United States Coast Guard while in his early 20s and then worked as a motion picture and television sound effects editor for over 40 years. Bill loved working with film and it showed in the quality of his work. He was the recipient of an Emmy Award (Raid on Entebbe, 1976) and was nominated for four others (A Whale for the Killing, 1981; Evita Peron, 1981; Uncommon Valor, 1983; and Kenny Rogers as the Gambler: The Adventure Continues, 1983). He also won a BAFTA Award (WarGames, 1983), and was nominated for an Academy Award (Black Rain, 1989). 
As a young man, Bill loved the ocean, body surfing and fast cars. Later in life, he found passion in golf and restoring cars. He was a member of the Road Kings of Burbank since the early 1990s. He also enjoyed spending time at his and Sandy's home in Montana. They went on many horseback trips in South America and also travelled to many different parts of the world. His life was filled with good friends, family and many adventures.
Bill is survived by his wife Sandy, their three children, Kelly (husband Mark) of Stuart, Florida; Robyn (husband Andy) of Bozeman, Montana; and Heidi (husband, Randy) of Eagle, Idaho, as well as his seven grandchildren: Gage, Dakota, Jake, Tana, Tessa, Trey and Cade.
Sandy Manger