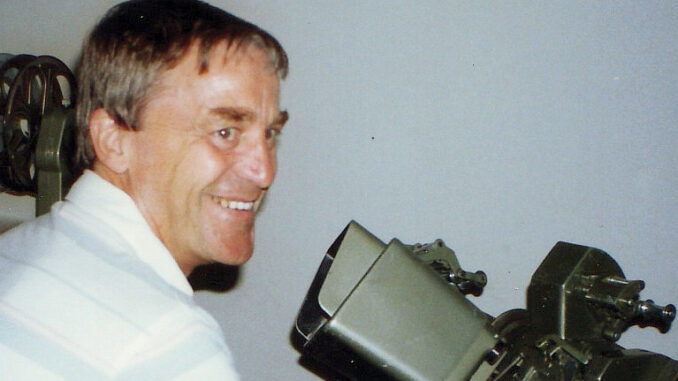 William R. Butler
Picture Editor
October 16, 1933 – June 4, 2017
Bill Butler, the British-born film editor who received an Oscar nomination for his work on Stanley Kubrick's 1971 classic A Clockwork Orange, died June 4 at a hospital in Sherman Oaks. He was 83.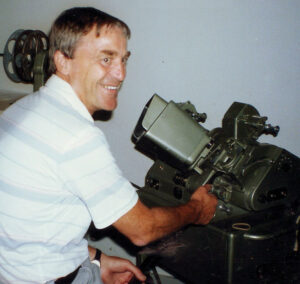 Butler earned his first film editor credit when he began his collaboration with director Melvin Frank on the romantic comedy Buona Sera, Mrs. Campbell (1968). He also edited A Touch of Class (1973), The Duchess and the Dirtwater Fox (1976) and Lost and Found (1979) for the famed writer-director. Other credits include Jerry Lewis' One More Time (1970) and Bruce Paltrow's A Little Sex (1982).
Butler was introduced to Kubrick by a fellow editor, Ray Lovejoy, and joined A Clockwork Orange two weeks before the end of shooting. Hunched over a Steenbeck and two Moviolas, he then worked alongside the notoriously perfectionist filmmaker in Kubrick's garage seven days a week, 14 hours a day, for nearly a year.
"I thought I was going to be left alone to put it together, which is a normal procedure," Butler said in a 2001 interview. "The director shoots it, the editor assembles it. Then you have your first cut, you get input notes from the director, you fine-cut that, and then you work with the director. Of course, with Stanley it was a different story; it didn't happen."
Born in London, England in 1933, Butler and his family survived the Battle of Britain. After World War II, Butler regularly visited the guards at Gainsborough Studios in Islington, pestering them for bits of film and became hooked on reading books about developing film and manipulating negatives.
In a job at a local studio, Butler got the opportunity to work briefly with prominent British editor Jack Harris on The Crimson Pirate (1952), before he went off to serve as a member of the Royal Army Ordinance Corps.
In the mid-1950s, Butler began as an assistant to sound editor Leslie Hodgson and worked on such films as Moby Dick (1956), The Naked Earth (1958), The Unforgiven (1960) and The Lion (1962).
Butler was the sound editor on A Funny Thing Happened on the Way to the Forum (1966) when he first met Frank, who had co-written the picture. The pair also collaborated on 1975's The Prisoner of Second Avenue and 1987's Walk Like a Man.
Survivors also include Mary, his wife of 60 years, three children (Stephen, Lynne and Les), four grandchildren, a great-grandchild and his sister Jean. A life celebration is planned for August 12. Contact Stephen Butler at steve@coquisolutions.com for details.
Stephen Butler