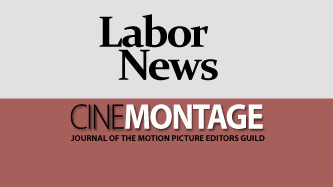 Reprinted from The Hollywood Reporter by Alex Ritman and Georg Szalai on October 4, 2020.
Cinema giant Cineworld — the second largest global exhibitor behind AMC — early Monday morning London time confirmed that it is temporarily suspending its operation in the US and UK.
The move — which sparked shockwaves across the industry when it first came to light over the weekend — impacts 536 Regal cinemas in the US and 127 Cineworld and Picturehouse in the UK, and comes into force from October 8.
Cineworld's stock was down 47 percent in early London trading before settling a bit and at 8:20 a.m. trading down 40 percent.
"As major US markets, mainly New York, remained closed and without guidance on reopening timing, studios have been reluctant to release their pipeline of new films," it said in a statement. "In turn, without these new releases, Cineworld cannot provide customers in both the US and the UK – the company's primary markets – with the breadth of strong commercial films necessary for them to consider coming back to theatres against the backdrop of COVID-19." …