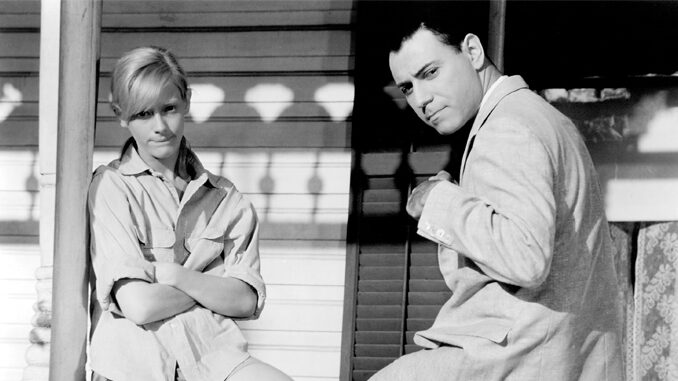 by Dan Bronson
I am a graduate teaching assistant in Professor Alan Downer's Twentieth-Century Theatre class at Princeton University in 1968. Along with several hundred students and a handful of other TAs, I am sitting in a lecture hall, eagerly awaiting Downer's capsule reviews of the movies currently playing in town.
Downer is famous for his ability to give you the essence of a film in a single sentence. My favorite: "And then there's Elvira Madigan, a movie that, like its heroine, is beautiful but dumb."
Downer — a big man, bald, with a booming voice — finishes his discussion of the next week's assignments and turns to the current fare at the Princeton Playhouse and the Garden Theatre. "On the marquee at the Garden… an adaptation of Carson McCullers' The Heart Is a Lonely Hunter. Be warned: It will tear your heart in two."
Yeah, right. Remembering Hitchcock's dictum that you can't make a great movie out of a great book, I visit the Garden that evening, prepared to be disappointed. I am not; the movie does, in fact, tear me to pieces.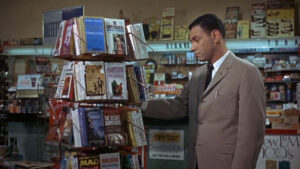 Heart stars Alan Arkin as a deaf mute named John Singer. Isolated in a world of silence, Singer seeks to relieve his loneliness by reaching out in friendship to those around him. He transforms their lives, but they — inadvertently, unwittingly, unconscionably — fail him and, in the end, he takes his own life, unaware of the love and respect each of his friends feels for him.
I've always believed that the best measure of an actor's talent is his or her ability to handle reaction shots. There is, for example, that extraordinary scene in Dirty Rotten Scoundrels where the immensely gifted Michael Caine falls in love with Glenne Headly in a single, silent shot. Well, imagine an entire performance that consists of virtually nothing but reaction shots. That's what Arkin gives us in Heart, under the exemplary direction of Robert Ellis Miller.
And the actor's achievement is supported brilliantly by his remarkable co-stars playing the friends who fail him. Chuck McCann is Antonapoulos — obese, child-like, a fellow deaf mute driven by an insatiable appetite for food and drink. Stacy Keach is Blount — a drunken radical desperate to make something of himself but tortured by failure and self-loathing.
Percy Rodrigues is Doctor Copeland — a dignified black man whose hatred of whites is a cancer eating away at him, and his relationship with his daughter Portia, played by the incomparable Cicely Tyson. And finally, Sondra Locke, in her film debut, is Mick Kelly — a gawky but sensitive teenager who dreams of a life outside the confines of her impoverished family and her small town with its small-minded values.
These performances — supported by Thomas C. Ryan's remarkable screenplay, James Wong Howe's stunning cinematography, John F. Burnett's subtle editing and Dave Grusin's lyrical score — add up to a picture that is, in my mind, even better than the book that inspired it.
I leave Princeton with a couple of degrees and go on to teach literature at a small Midwestern university, but the call of movies like Heart proves irresistible. I create a film course, using that work to introduce my students to the vocabulary of cinema. The course evolves into a program. I win an internship at Universal Studios, I resign my professorship and become a story analyst, then a story editor and, finally, an independent writer-producer.
And then I find myself at a Hollywood party. It is winding down, and I see some friends saying goodbye to a man with a Van Dyke beard. They say, in parting, that they really enjoy his work, and as he walks away, I ask what sort of work he does. He's a director. What has he directed? "Reuben…"
Before they get to the second "Reuben," I'm racing down the drive, shouting after the startled man, "Are you Robert Ellis Miller? Oh, my God! You directed two of my favorite films!" Though he obviously fears being confronted by a madman, he confesses that yes, yes, he's Miller, and he generously shares some stories about the making of Heart.
Some months later, after HBO has purchased my spec screenplay, The Last Innocent Man, I receive a call from my agent, who tells me that Miller wants to direct my movie! It is the emotional high of my career. No matter that HBO, unnerved by his statement that he wants to shoot the script without changes, decides to "go a different direction," it is the greatest validation I can imagine receiving, and to this day, I count Robert among my most valued friends.
The Heart Is a Lonely Hunter is one of the films that gave me the resolve to turn my back on tenure and ride the rollercoaster of Hollywood. But it did more than inspire me. It moved me. And that is what all great movies do. To paraphrase Professor Downer, they will tear your heart in two.