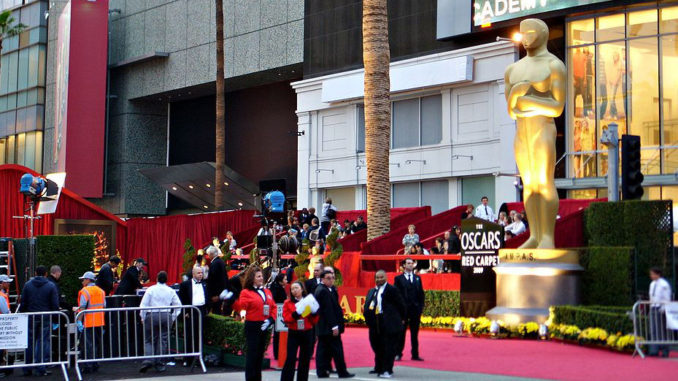 by Selise Eiseman
The first Academy Awards to honor sound was 1929-1930, the third annual ceremony (after 1927-1928 and 1928-1929). The Oscar was awarded for Best Sound Recording and was presented until 1957. (Curiously, the Academy did not award picture editing — which pre-dated sound in motion pictures by more than a decade — until 1934).
Beginning in 1958, the award category was changed to Best Sound. From 1929 to 1968, the Sound Recording/Sound Oscars were awarded to the studio sound departments and/or the individuals who were named as sound directors. Beginning in 1969, the award went to the individuals responsible for the sound mixing work on the honored film. In 2003, the award category's name was changed to Sound Mixing.
A separate Sound Effects Award was established in 1963. Confusingly, the category has had three names since it was first given in that year. It became Sound Effects Editing in 1976 and kept that name for 22 of the next 23 years. For the single year of 1979 it was called Sound Editing, and then took that name again in 2000 and has remained so ever since.
In 2004, Academy Awards rules guaranteed three nominations in the Sound Editing category. According to the rules, "Seven productions will be selected by preferential ballot by all eligible members of the sound branch. Those seven films will be screened for the members of the Sound Editing Awards Committee, which will select the three nominees (the so-called 'bake-off'). Final voting will be by all eligible members of the academy."  Starting in 2006, there have been five nominees in the Sound Editing category, making it equivalent to the other awards categories.
Previous Academy rules permitted three annual options for the Sound Effects/Sound Effects Editing/Sound Editing Award, according to the Academy's website: "The voting by the Board of Governors of a Special Achievement Award for Sound Editing; placement on the final ballot of two or three nominated achievements to be voted upon by all voting members of the Academy; or no award in a given year."
Indeed, a Special Achievement Award was given in Sound Effects/Sound Effects Editing/Sound Editing in 1975, 1977, 1979, 1981, 1984 and 1987.
To complicate matters, an award for Special Effects (Sound/Audible) was presented most years from 1938 to 1962.