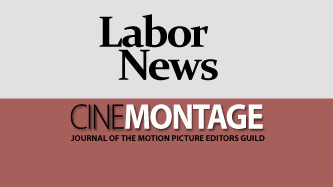 Reprinted from The American Prospect by Robert Kuttner on November 13, 2020.
"Given all the support that the labor movement provided for Joe Biden," writes Robert Kuttner in The American Prospect, "including heroic get-out-the-vote work by the hotel workers locals of UNITE HERE in Philadelphia and Las Vegas, labor will have more influence than usual in the selection of Biden's secretary of labor. One new name on the list of people being seriously considered for the job is Boston Mayor Marty Walsh. Bloomberg first reported on Wednesday that Walsh was in the running.
"Really? Why him?
"Walsh is both a successful big-city mayor who knows real-world politics and a strong ally of the labor movement. He's a white working-class progressive. He got his union card when he was 21. Before running for mayor, he headed the Boston Building Trades, where he was a tough negotiator.
"Two other labor stalwarts are in strong contention. Bill Spriggs, chief economist of the AFL-CIO and a senior economics professor at Howard University, served as assistant labor secretary under Bob Reich in the Clinton administration. …