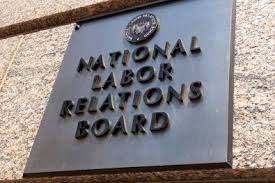 Reprinted from Bloomberg Law by Ian Kullgren on January 20, 2021.
The Biden administration has asked for the resignation of the National Labor Relations Board's general counsel, Trump-appointee Peter Robb, according to four people familiar with the decision.
The White House notified Robb of its decision by letter, which specified he had until 5 p.m. Wednesday to voluntarily resign or be fired, two people with knowledge of the correspondence said.
The NLRB enforces private-sector workers' rights to organize, and its general counsel has sweeping authority to determine which types of cases the agency does or doesn't pursue. Robb, a former management-side attorney who helped Ronald Reagan defeat the air traffic controller's union, has pushed an aggressive, pro-business agenda at the labor board. …