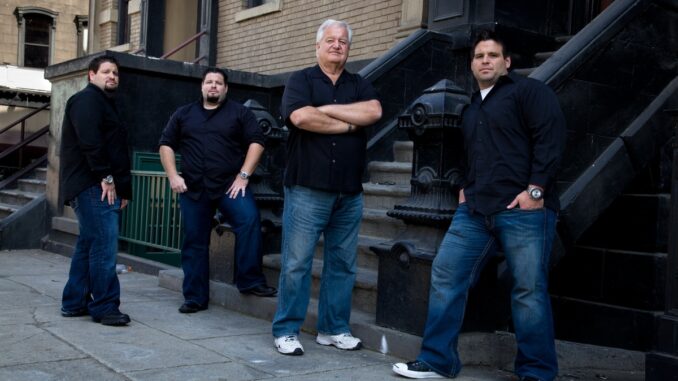 by Beige Luciano-Adams
Gathered together in the same cutting room on the 20th Century Fox lot, Don Zimmerman, ACE, and his three sons––Danny, Dean and David––have the peculiar ability to meander in and out of one another's thoughts when they speak.  Their memories are collective, multi-faceted, complementary.
The effect, made more acute by the fact that Danny and Dean are astonishingly identical twins, is rather like a single, hydra-headed Zimmerman.  As they fall into what must be a familiar dialogue, one wisecrack leads to another and a collective uproar of laughter unleashes––like one voice split into harmonies.
Such strong ties are borne at home.  But for this family, they are also the result of years spent together in Hollywood's cutting rooms.  All three sons have learned the master craft of picture editing under the tutelage of the paterfamilias, otherwise known as "Big D."  Now, after 17 years in the industry, much of it spent under Don's direct guidance, Danny and Dean, 36, have each found their place in the world of commercial features, while David, who is a few years younger, recently joined the Editors Guild as an apprentice with his father.
In fact, all four were busy cutting three different movies for Fox: Don and David recently wrapped Marmaduke.  Danny is finishing up on Predators; and Dean is working on Gulliver's Travels.
Asked how it all happened, Don says, "I never pushed the kids to go into the business.  I just encouraged them to be successful and happy whatever they did.  I couldn't care less if they were film editors or garbage collectors––as long as they are happy."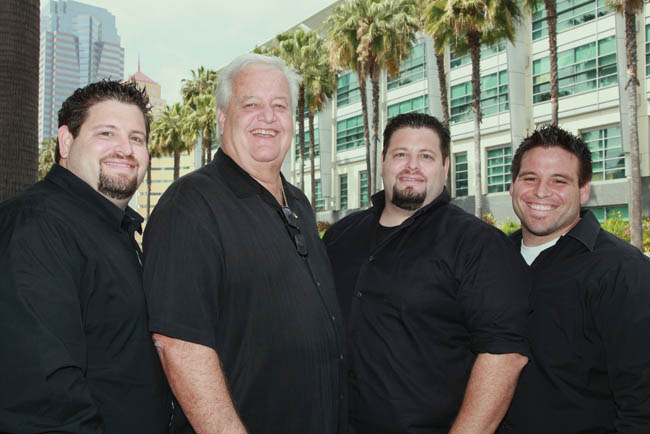 Nor did Big D have any aspirations to be a filmmaker himself; rather, he planned a career as a veterinarian.  Then Vietnam happened.  After the service, a friend got him into the industry and he eventually found a mentor in editor/director Hal Ashby, with whom he collaborated for more than a decade.  Ashby promoted him to editor on Coming Home, the 1978 film that earned Zimmerman an Academy Award nomination.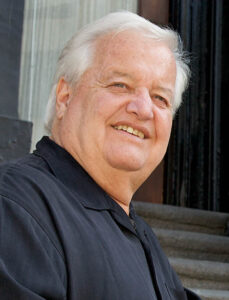 And, while Don says he didn't intentionally groom them for the role, all three of his sons were steeped in their father's work from an early age––and exposed to the powerful world he inhabited.  For Danny, an early moment of inspiration came when the whole family appeared (as actors/extras) in Best Friends (1982), which gave him an opportunity to see Don at work, as well as his "first real tangible memory of the business."
"Best Friends was definitely the tip of the iceberg," says Dean.  "But I think the thing that pushed me was when I went to a screening of Rocky III in1982," where he recalls a packed audience at MGM's Cary Grant Theatre, with Big D and Sylvester Stallone at the control panel and a fight scene that had him in tears.  "I realized that's the kind of impact I wanted to have on people's lives; I wanted to impact them on an emotional level."
Both twins left college at the age of 18 to start in the business, but while Dean joined his father as a post-production assistant and "just dove right in," Danny says he "took the more theoretical approach" and decided to travel down the same path his father had.  "I knew Don had worked with some sound companies, so I figured I'd start there and see where it took me.  It gave me a more well-rounded idea of how the business works on both sides of post-production."
"I never pushed the kids to go into the business," says patriarch Don.  "I just encouraged them to be successful and happy whatever they did.  I couldn't care less if they were film editors or garbage collectors––as long as they are happy."
After a few years, Danny joined his father on The Nutty Professor (1996), on which he and Dean were second assistants, and stayed with them through several more films until breaking off on his own to edit The Omen (2006) for director John Moore.
Dean's first solo gig came more recently––and after 15 years working alongside his father.  "It was a real treat to get to work with director Shawn Levy on two movies, as an additional editor on Night at the Museum and as a co-editor with Don on Night of the Museum 2," explains Dean.  "Then Don very graciously let me do Shawn's next movie, Date Night, by myself."
Twin Styles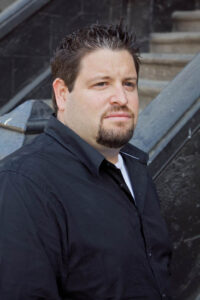 In style, Don notes that his twins are very similar.  "They both have a great sense of storytelling.  It's who you've worked for," he says, explaining that "Danny got pigeonholed into action drama," whereas Dean worked with a lot of comedy directors and gravitated toward that genre.  "But that's not to say they couldn't switch places and do the other equally as well," Don adds.  "We could do anything because you can't tell which one of us it is," quips Dean.  He adds that working with Don, "a master of all trades," prepared them to cut anything.
Under Big D, both sons came of age in a tradition of film editing, and the culture that accompanied it.  For Ted Gagliano, head of post-production at Fox and a close family friend of the Zimmermans (all three sons credit him with helping them catch their first breaks), Don represents that culture, its ethos and its ethics.
"He's an editing god," says Gagliano.  "And not just on how he pushes the computer buttons, but how he runs the room––that sort of old school of running post-production where the editor was the captain of the ship."  Because he and Don grew up in that tradition, says Gagliano, "I just have this great respect for him.  He was one of my mentors and then we both transitioned to digital together."
"A lot of editors coming into the business now have a limited experience of what film used to be, how editors used to cut on film," explains Danny.  "And Dean and I were fortunate; we were able to be a part of that bridge.  We learned the original way my dad used to cut and then made the transition to the electronic, nonlinear world of editing."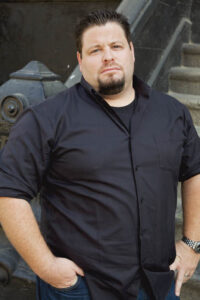 The experience, he says, afforded him a sense of being a more "complete editor," and helped him hone a different set of skills.  "It's not just about button-pushing and taking direction," Danny continues.  "The old way of filmmaking made you think a lot more about story, performance and structure because it was a lot harder to
make multiple versions.  You really had to work it out, massage the footage and know the footage really well to make the film."
"For me, I've been with Don since 1993, and proud to say his longest-standing assistant ever," Dean says (at which point Big D erupts in a torrent of kindly laughter).  "We had the growing pains of going from film to digital together.  He taught me, and I was in some way able to give a little back, having a little knowledge of the computers and helping him make that transition."
Dean relays this with a healthy measure of humility and reverence that his brothers also employ when talking about their father.
And while Dean agrees with Don that today's technology is "still just another tool, a faster tool," he says, "The incredible thing about Don is that he could have it all in his head––he could put together and take apart a scene faster on film than I have ever seen, but be able to remember exactly how he had it previously.  It's that weird gift of recall."
This trait––especially when it comes to remembering dialogue and numbers––is one the boys say they had from an early age.  David recalls entire family road trips spent reciting movie quotes, which Dean says became the dominant tongue among the three brothers.  "We movie-quoted each other to death," adds Danny.
The Apprentice
Now apprenticing on his first film with Don, David marvels at his father's ability to put together an impeccable first cut, while Dean says one of the most important things David has learned is to cut for performance.  "That's what's interesting about the kids now; they can look at dailies and see the best performances," Don says.  "There isn't really a formula for a way of cutting––wide, medium, tight—it's all about: 'What's the performance?'  That's what you go for.  How do I tell the story best with the right people?"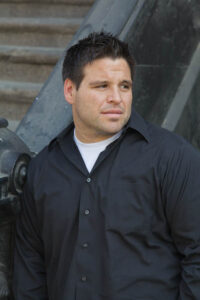 All three sons say they learned the creative process of storytelling from their father, crediting his generosity and openness as a mentor in their development.  "Being raised around my father, when we go into his cutting room––and we spend a lot of time there––he shows the creative aspects of what he does," says David.  "I think we all take advantage of that," says Dan.  "It's something for me that really separates him from other editors I know, and people who have family in the business—he's really a teacher."
Dean describes how this lent itself to the kind of creative, open collaboration that marked their work on several films together.  "We feed off each other, and that's how we were used to working.  It was a snowball effect; a symmetry among all of us when we were in the thick of it."
For the twins, who now have their own staffs, this collaborative, family-oriented culture shapes their own leadership style.  "I'll invite my assistant in while cutting a scene and ask him what he thinks," says Danny, adding that he now understands why Big D would do the same.  "It gives me a sense of how a scene is perceived."
Dean notes that assistants were always treated like family and included in special occasions, "which led to a lot of collaboration.  I say 'my' cutting room–– but it's 'our' cutting room.  I depend on my assistants and I want everyone's opinion."
"It never matters where a great idea comes from," Danny interjects.  "That's right," adds Don, watching quietly while his sons speak, making sure to give them the spotlight.
Reflecting on his own family and aspirations for his young children, Dean considers a question he's never quite posed to his father:  "Looking back, is this something you wanted for us––and is it something I'd want for my own children?"
After a brief moment, Don answers: "It was something that I never thought of insisting on or trying to steer my children into.  But sometimes, it would be the opposite, because of the crazy hours and the time requested of us in this business.  You're dealing with deadlines and costs, and you're constantly walking that line of financial and creative [responsibility]."
Don weighs this stress, the difficulty of the job and the time away from family against the lifestyle it affords.  "It's interesting that it was something I never pursued," he says.
"Because I just want them to do whatever they want to do and be happy.  So it's fun for me now to relish in their successes."