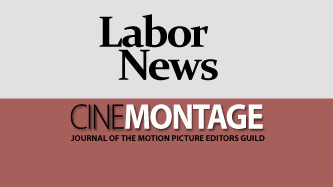 Reprinted from The Hollywood Reporter by Eriq Gardner on January 20, 2021.
If all goes as planned, policy-making in the nation's capital will become a sleepy affair as Joe Biden takes office as the 46th president of the United States. Whereas Donald Trump's erratic and impulsive behavior made looking away nearly impossible these past four years, the new administration will require a higher degree of studiousness for those wishing to appreciate the changes. It will mean looking beyond one man's Twitter account and countless cable news pundits in thrall, as the real work — and good fights — happen away from the spotlight.
For show business, which knows a thing or two about attention-seeking, the moment is consequential. Under the weight of the novel coronavirus pandemic, the industry is grappling with the realities of its digital future way ahead of schedule. The restructuring has led to many uncomfortable internal discussions — like what happened near the end of 2020, when Warner Brothers said it would be releasing its entire 2021 slate on HBO Max at the same time the films debut in (mostly empty) theaters. The coming years will surely see even more dramatic shifts as entertainment veterans attempt to navigate the changes and find some semblance of stability. Such stewardship will be greatly influenced by how the federal government's new leadership approaches its duties.
Here's what Hollywood should be closely watching as the Biden administration deals with four key areas. …