by Cathy Repola
Fifteen years ago, when our Board of Directors decided to bring the publication of our Editors Guild Magazine in-house, what seemed most daunting was finding the right person to lead us forward.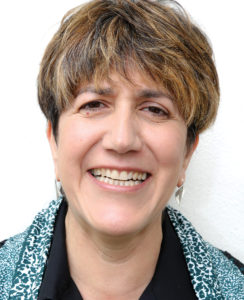 During a social get-together, I happened to meet Tomm Carroll.
Later, in conversation — over a beer, of course —  he started telling me about his background, including having been editor of DGA Magazine. It turns out he was looking for a full-time job.
It seemed meant to be. The Guild hired Tomm to be the editor of what is now CineMontage.
Now here we are 15 years later and Tomm is retiring.
On behalf of the Board and the membership, I want to thank him for his years of service — and especially for creating a smooth and seamless transition as we brought the magazine's editing and production functions inside the Guild's offices.
Many changes and improvements to the publication have been implemented over the years in conjunction with the Publications Committee. Those changes have made CineMontage a sophisticated, highly regarded and award-winning periodical. And Tomm deserves credit for many of them.
I thank him for his countless contributions to the Guild, and on behalf of the Board of Directors and the membership (including those lucky enough to experience his beer-tasting talents at some of our social events), we wish him all the best.
Tomm, may you have much fun traveling and enjoying your new life — and especially having more time to pursue your love of all things beer-related!