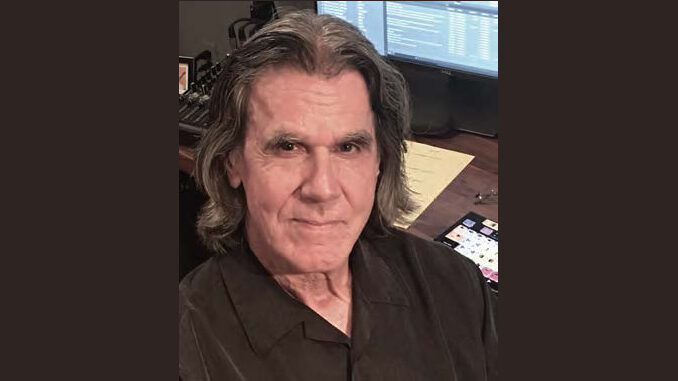 By Patrick McMahon 
When I was growing up in the small town of Trail, B.C., Canada, 400 miles inland from Vancouver, the world of movies and television was as foreign to me as British royalty: far away and unimaginable. It's not that I didn't like movies, but there was no chance for someone like me to work on them. I was a hockey player, and a very good one who started playing at the age of three. By age 17, I began playing junior hockey (the level from which they draft for the pros). Two players on my team ended up in the NHL, and I was the captain of that team. After that, I played one year of semi-professional hockey and decided to quit. There had to be more to life. I took my saved money and flew to Europe, where I hitchhiked around for a year to try to figure things out.
I met a young woman from NYC over there. We ended up working on a kibbutz in Israel and then returned to the United States, planning to marry. Her family was in the film business. She introduced me to Stuart Pappe, a successful editor who I thought was the coolest guy I'd ever met. He still is. We stayed with Stuart and his wife at their home in Santa Fe, New Mexico, for a month. Pappe was director Paul Mazursky's editor and told me about his adventures in the cutting room. I wanted to do what he did but had no idea how to get there.
When I started to look for work in NY in 1972, my fiancée's family suggested that I try an entry-level job in editing and advised that I ask the union how to get in. I was told that you had to have a job to get in the union and you had to be in the union to get a job — it was catch-22. They took down my name and I later learned from the union secretary that the business manager had asked her to make a list of three new applicants. She did and put my name on the list.
While looking for work, I was turned away at every door. Finally, I went to see my soon-to-be wife's uncle (who was Woody Allen's producer at the time) to invite him to our wedding. He said; "We're interviewing apprentices right now for Woody's next movie." I jumped at the chance. The union told them they couldn't hire me because they had to hire someone off the list so they sent over the list. Turns out my name was on it! I was hired.
I was so happy to have that job that I came in early and stayed late every day. I was always eager to get coffee or lunch and do the smallest of errands. Because of my attention to detail, I became a good and valued assistant. Everything was film back then so I had to learn about coding, filing film trims and to operate a Moviola and flatbed Kem. Soon I got bumped up from apprentice to assistant editor and learned as editors began to share their techniques with me and let me cut a few scenes. In those days the assistants were in the same room with the editors so I was able to listen to most conversations between the editor and the director. Working for several different editors and directors, I learned how to challenge the material without challenging the director's authority.
In 1974, director Bryan Forbes was hurrying to get out the cut of "The Stepford Wives," so I got to do my first little bit of cutting. Forbes worked with me on a Kem while the editor worked with the apprentice in another room. After only four years of assisting on features, I was promoted to full editor on the TV series, "Kojak." There, I learned how to edit under immense time pressure. After that, I was able to carve out a career for myself working on TV movies, series and small features. I spent 23 years in New York before moving to Los Angeles where I edited for another 23 years.
In 2018, I moved back to the east coast with retirement in mind but have continued working on an Avid in my basement. I'm 71 now. To think that this small town Canadian boy got to work in rooms with Steven Spielberg, Stephen King, John Carpenter and others is just mind blowing to me. I'm grateful and humbled. It's been a great career. One I never could have imagined and one that I wouldn't change for anything.
Patrick McMahon, ACE, cut many horror/suspense projects, including the original, "A Nightmare On Elm Street." He's also edited seven pilots (five of which went to series) and documentaries including HBO's Emmy Award-winning "Baghdad ER." He can be reached at: trailite@aol.com