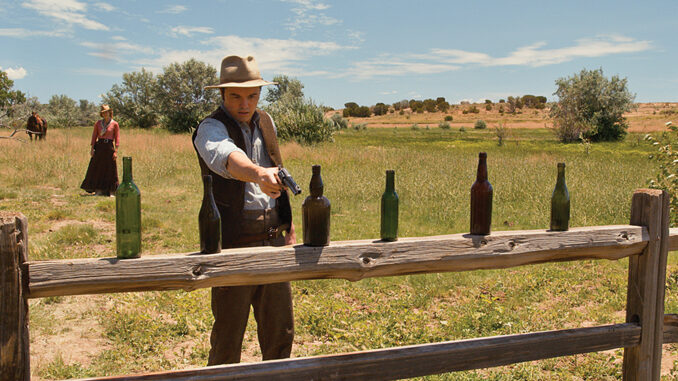 by Peter Tonguette • portraits by Wm. Stetz
The show-business career of Jeff Freeman, ACE, began on a terrifying note. At the age of four, he was plucked by his stepfather, director Arthur Napoleon, to appear in a movie co-written by his mother, Jo. Man on the Prowl (1957) may not have made any "best of all- time" lists, but the experience was memorable enough for young Jeff. "It was a film about a psychotic killer after the mother and the two children," Freeman recalls. "I was one of the little children. We had to do stunts like a motorcycle coming at us at 90 miles an hour. When you're four, you think it's real." Moviemaking can be hard work, but this was ridiculous.
So, in spite of an extended family that also included his father Joel Freeman (longtime producer and assistant director whose credits included The Heart Is a Lonely Hunter, 1968, and Shaft, 1971) and great-uncle Dore Schary (head of production at MGM and also a playwright and screenwriter of note), Freeman's time as a nascent actor left him with an aversion to Hollywood. "I was like, 'Are you kidding? This is what it's like? Let me out of here,'" he laughs. It took studying film editing at UCLA for him to change his mind.
Of course, the long career he has enjoyed since then — highlighted by his ACE Eddie Award-nominated work on Seth MacFarlane's Ted (2012) — hasn't hurt his impression of the business either. On May 30, Universal Pictures will release his sophomore collaboration with MacFarlane, A Million Ways to Die in the West, a thoroughly indecorous comedic Western that brings the writer-director before the camera — as the lead, Albert, a sheep farmer — unobscured by his talking teddy bear or his animated creations on Family Guy.
The film co-stars Charlize Theron (as Albert's inamorata, Anna), Liam Neeson, Neil Patrick Harris and Sarah Silverman, and with that cast, it seems safe to assume that the 1880s-set story won't be your grandfather's Western. "A lot of the preview audiences have sort of said it's like a modern-day Blazing Saddles," Freeman says. Like Ted, it blends humor with heart, reflecting the editor's own cinematic preferences. "To me, if I can bring a little tear to my eye, or I'm watching something and it stirs something in my chest, I'm good," he says.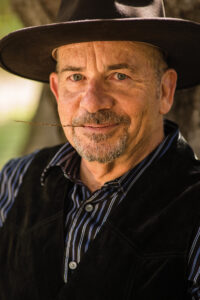 After breaking in as an editor of trailers and commercials at Suski/Fallick Productions, he followed co-owner Morton Fallick into features. His first film as an assistant was the hilarious takeoff on vampire movies, Love at First Bite (1979), starring George Hamilton — an appropriate debut considering the number of comedies he would one day cut himself, including the ACE Eddie-nominated Reefer Madness: The Movie Musical (2005), Harold & Kumar Escape from Guantanamo Bay (2008) and Hamlet 2 (2008).
But those looking for a theme to Freeman's career — which has also included dramas (The Waterdance, 1992), horror (The Craft, 1996) and thrillers (Cruel Intentions, 1999) — will find no sympathy from the editor. Projects have often come his way by happenstance, not deliberation. He has prided himself on his work ethic, honing his craft on every film, no matter the genre, budget or circumstances.
But in MacFarlane, Freeman has found a true-blue collaborator. "I knew it was going to be fairly large when I was hired to do it," he says of Ted. "It's just that kind of concept where you're going, 'Oh my God. This can't lose. A trash-talking teddy bear? How brilliant is that?' CineMontage spoke with Freeman as he was in the midst of previewing A Million Ways to Die in the West — and getting ready for an early- summer start to Ted 2.
CineMontage: When did you decide that editing might be for you?
Jeff Freeman: I went to UCLA in the '70s. I took everything — acting, directing, writing. When I got to the film editing class, I cut a Gunsmoke episode, which we all do when we're in film school. My editing teacher was a lovely guy, and he sort of used my work as an example to the class of what to do as you're trying to cut a scene. I thought, "Okay, this is the first thing I've ever cut. If he's using my work as an example to the class, I guess I can do this."
CM: What did you learn editing trailers that helped you later on?
JF: That you could get away with a lot of information in a short amount of time. That always helps in terms of cutting scenes, rearranging stories and organizing your film so that it's cohesive, but also flows relatively quickly. It certainly gives you a great point of view of the strong points of the movie, and how you can cut it with some brevity and still get everything you want in the scene.
CM: You were an assistant to Sam O'Steen on Silkwood (1983) and Richard Marks on Terms of Endearment (1983).
JF: These two guys taught me so much about editing. One of the first features I cut was for Roger Corman. It was called The Dirt Bike Kid (1985). It was Julie Corman's — Roger's wife — first producing credit on a feature. Richie came down to my room to actually work with me on dialogue and action scenes just out of the goodness of his heart. We assistants who were helped like that by great editors will never forget that stuff.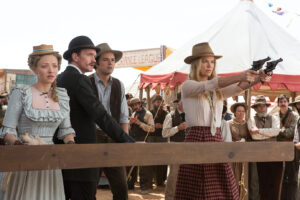 I was lucky enough to meet Sam on a movie called The Incredible Shrinking Woman (1981), which was Joel Schumacher's first directing credit. Verna Fields, who ran the feature editorial department at Universal, called Sam up and asked him to come on the show and re-cut the movie. We instantly all got along famously. He took me with him on Silkwood. He had me stand behind him as he was putting the picture in the first cut on the Moviola. Literally, I was making marks in my head as he was making them on the film. It was the greatest experience to be able to sit behind him and watch him do this.
There were massive amounts of film takes on Silkwood. They shot from every angle and gave you so much. At the end of the day, there would be a stack of outtakes that was bigger than the stack of takes that he would actually cut from, and I'd say, "You have this mountain of film. You haven't even used it. How do you do this?" He said, "Well, you know, I usually go with one take, and with Meryl Streep there always is one great take, at least." So I go with that. It's more true to their performances, and it's more cohesive in terms of something you can cut with.
CM: You assisted on these two great dramas, but later became known for comedies. What's the difference?
JF: I think it's a misnomer when they always put us in little boxes, and say, "Oh, he can do comedy. He can do drama." If you're good, you can do anything. Comedy is maybe a little bit harder, because it really is all about timing. Comedies are paced much faster. You don't sit on shots. With drama, you may want to stay on one take for 10 minutes. But with comedy, you sort of have to pace it up. Some directors believe there should be a pause in between jokes, some don't. There is a different set of rules for comedy. It has to be a shorter length. You sort of have these things in the back of your head — 95 minutes or less, but there are exceptions.
CM: Was there a film where you felt you came into your own as an editor?
JF: It was actually a drama, The Waterdance, with Eric Stoltz, Wesley Snipes, William Forsythe and Helen Hunt. I just love the film, the director and the writing. It sort of all came together. As I was cutting it on film on a Moviola, I thought, "Okay, this is gold here." For me, that was sort of the first film where I felt that a piece of my soul was in it a little bit.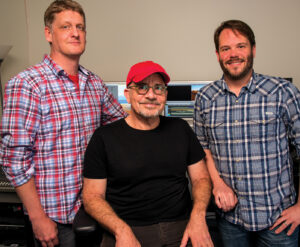 CM: How do you and Seth MacFarlane work together, especially on A Million Ways to Die in the West?
JF: For us, it's about presenting him with something that's close to what I feel he wants, and then working on it together and trying to get it to length. Also, because he is an animator, it's almost like he attacks things with his ear first and his eye second.
His audio sensibility is so sharp. And then, of course, his ability to write music and compose and understand that whole aspect of it is another incredible talent. For Seth, the space between the jokes is so crucial. A frame and a half might not be good enough; it's that kind of exactitude that he brings to his work.
Now, he's taken on yet something else, which is being a lead actor in a movie. In the editing, he sort of mentally disengaged a little bit from the character, and speaks of him in the third person sometimes: "This is Albert. Not me. And Albert's emotionally going to this place, or he needs to go here." He was very smart and insightful about his own character. The thing that pleased me so much about the movie is his chemistry with the other characters, especially Charlize.
CM: Can you talk about the shifting tones in the film?
JF: Because it is a love story — and also a very broad comedy — you're constantly straddling the balance of how much comedy, and then when to play the emotional stuff, and how it all blends together. If audiences believe these characters are sort of making that change with you, then they're onboard, but if suddenly you do a U-turn, and it's 180 degrees from where they were, they're going to be, "What? Huh? I thought this was a comedy." You have to set it up. You have to buy into the characters. The hardest part of the movie for me was making sure that Albert and Anna had very honest moments.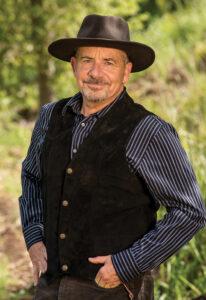 CM: Was there a scene that was particularly challenging in that way?
JF: There's a scene between Charlize and Seth that's very highly emotionally charged, and at the same time very funny. It comes towards the end of the film, when Albert's character finds out the truth about Anna. Again, it was that dance of the audience believing in them and their anger in that moment, and then going into the comedic part of the scene. And it just played so beautifully. Later in the previews, I was very happy with the audience reaction because it was a hard thing to achieve. Like in any comedy, you're honing. You're seeing what jokes play. You're cutting the film down for pacing. You end up doing a day or two of reshoots, and that's what we ended up doing.
CM: Can you talk about your visual effects editor, Kevin Jolly, and your first assistant, Brian Addie?
JF: Brian and I have worked on seven movies together, and Kevin has worked on Ted and A Million Ways. I'm very lucky to have the crew that I have. There's a lot of visual effects, because there are some gags that have to do with the bull hitting the guy and the ice block coming down. And there are a lot of cloud backgrounds, obviously, when you shoot a Western, and there's a dream sequence. There was way more visual effects work on Ted, because he's a CGI character, and you're cutting together blank backgrounds until you get the bear.
Brian and Kevin are both invaluable in terms of helping me achieve those things in the Avid and setting up green screen. Seth is very exact about how he wants his visual effects to look, so there's a lot of double- checking. "Are you sure you want this? Do those clouds look funny?" I also want to mention additional editor Debra Neil Fisher, who worked with us on Ted and A Million Ways, and her assistant Dave Clark, who contributed so much.
CM: Does MacFarlane shoot a lot of takes?
JF: He's very good about his instincts and knowing that he's got it — he really doesn't do a lot of takes. In the beginning, when I worked with him on Ted, I was very nervous because it was our first time together, and you want to do your best work. But as we've moved on into this, we're very much in sync. I think we're both looking for the honesty in the performances and making the jokes play as best they can.