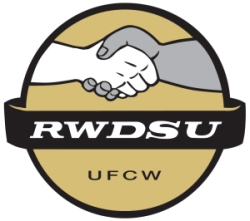 Reprinted from The American Prospect by Luis Feliz Leon on February 6, 2021.
"Workers at an Amazon warehouse in the Deep South are hoping to make history by establishing the company's first unionized workplace in the United States," writes Luis Feliz Leon in The American Prospect. "Amazon can easily afford a unionized workforce. During the coronavirus pandemic, while workers were forced to choose between their safety or livelihoods, Amazon's revenue swelled to more than $100 billion in the last three of months of 2020, a record-busting windfall, as professionals hunkered down at home did their shopping online. The company boasts a mind-boggling $2 trillion market cap.
"Now, about 5,800 workers who contribute to producing that massive profit in a warehouse that's just a short drive from Birmingham are poised to decide whether to join the Retail, Wholesale and Department Store Union (RWDSU). Mail-in ballots begin going out on February 8 and must be submitted by March 29.
"One way Amazon has amassed such massive profits is by stealing its workers' wages. On February 2, news broke that the Federal Trade Commission had ruled that Amazon owed $61.7 million to its drivers for having withheld their tips. …