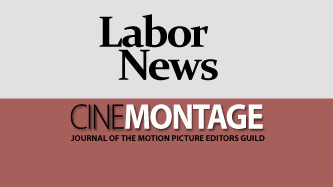 Reprinted from The Hollywood Reporter by Ashley Cullinson January 8, 2021.
Nearly 40 women with sexual misconduct claims against Harvey Weinstein voted to accept the settlement deal that's been presented as part of The Weinstein Company's bankruptcy proceedings.
The proposed settlement includes a $17 million sexual misconduct claims fund that will be divided by a claims examiner using a point system. It also includes another $8.4 million for bankruptcy claims not related to sexual misconduct. U.S. Bankruptcy Judge Mary F. Walrath in November approved the protocols to send the deal to the accusers for a vote.
The deadline to file a ballot was December 18, and afterward attorneys from Pachulski Stang Ziehl & Jones reviewed each of them to verify that the person had alleged conduct that would give rise to a sexual misconduct claim, according to a report filed with the court on Thursday. The lawyers used documents attached to the claims themselves as well as things like publicly filed complaints, news articles and media interviews to evaluate the claims. If they couldn't immediately verify that the person had a valid claim, they requested a meeting to confirm the person was eligible to vote. …