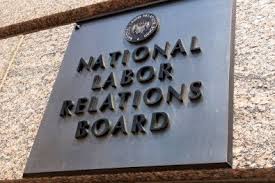 Reprinted from The San Francisco Chronicle by Justin Chan on March 31, 2021.
Amazon is facing a slew of disturbing accusations, including attempts to silence workers who wanted to organize and increased surveillance of employees, NBC News reports.
The online marketplace currently faces at least 37 charges filed to the National Labor Relations Board (NLRB), some of which date back to February 2020 and come from 20 cities across the country, according to the outlet. The complaints, which are triple in number of similar grievances filed against Amazon in 2019, allege that the company has repeatedly tried to stop workers from unionizing.
Workers at warehouses in cities like Chicago, New York and Minneapolis have purportedly demanded improved working conditions by striking and protesting in recent weeks. But Amazon has responded in kind: The billion-dollar company has fired key organizers, stepped up its anti-union propaganda efforts and surveilled workers more closley, NBC News notes.
Several former workers who were fired told the outlet that they had been aggressively interrogated for taking part in union efforts, while also claiming that the company had selectively enforced policies related to social distancing and the use of offensive language. Some of those same workers also accused Amazon of making allegations against them that seemingly played into racist stereotypes. …