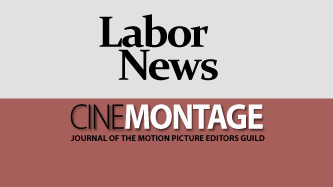 Reprinted from The Hollywood Reporter by Alex Weprin on May 6, 2021.
AMC Theatres keeps facing pandemic-related headwinds, but CEO Adam Aron teased that a rebound was right around the corner, saying Thursday that "we finally can now say that we are looking at an increasingly favorable environment for moviegoing and for AMC as a company over the coming few months."
AMC posted a $567 million net loss in the quarter on $148 million in revenue. That was nonetheless an improvement from the same quarter a year ago, as lockdowns began to roll across the world, causing the theatrical giant to post a loss of more than $2 billion. Aron said that 7 million customers watched movies at an AMC theater in the first quarter, with 99 percent of locations now open (albeit at limited capacity).
Aron, speaking on the company's quarterly earnings call, said that "Vaccination is our way out of all of this," praising the Trump administration for Operation Warp Speed, and the Biden administration for the vaccine rollout. …