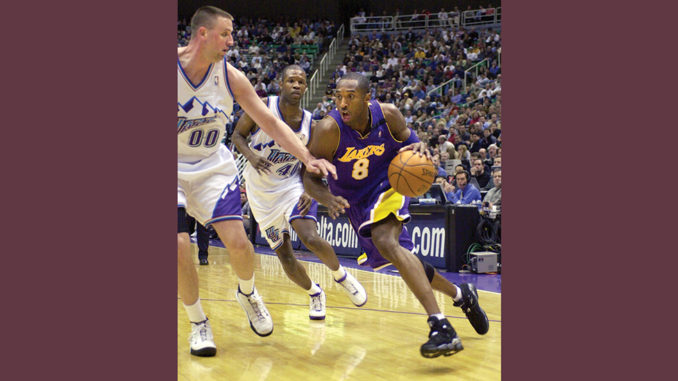 by Peter Tonguette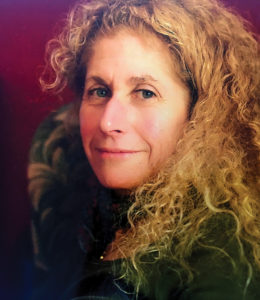 Beth Stiller is not a professional basketball player. She isn't known for shooting from the three-point line or for scoring fast-break points. In fact, she prefers surfing to basketball. But, for about eight years in the late 1990s and 2000s, Stiller found herself on the road with the Los Angeles Lakers.
From the 1998-1999 to 2005-2006 NBA seasons, Stiller served as the technical director on Lakers road games shown on KCAL in Los Angeles. Although her job was strictly behind-the-scenes, she nonetheless felt connected to the excitement that was happening on the court. Any Lakers fan can call to mind the electricity of those years: Head coach Phil Jackson was cooking up plays on the sideline while players like Kobe Bryant and Shaquille O'Neal were working their superstar magic at game time.
"It's such a trip to be on the front of a wave," Stiller says. "You felt that synergy both with the production team and with the sports team itself. We always felt like we were little barnacles on the side of a whale, just flying along with them."
For Stiller and her colleagues, the stakes weren't quite as great as winning or losing a championship, but the pressure of delivering games to viewers tuning in at home could be intense. "We work as a great organism together, and if one of us is derailed, another member has to take over," she explains. "If you're thinking about, 'Oh, did I take the laundry out?' or 'Did I forget to turn off the heater?' or silly little things like that, it can derail the train."
A native of Brooklyn, New York, Stiller moved with her family to Los Angeles when she was 10. She did not grow up as a sports fan in general, or a Lakers fan in particular. "Personally, I don't enjoy watching sports too much, but it's really fun to technical direct," she comments. And, with a bachelor's degree in English Literature from the University of California, Santa Cruz, her ultimate career path in show business was not a foregone conclusion, either. "I love literature," she explains. "I love stories."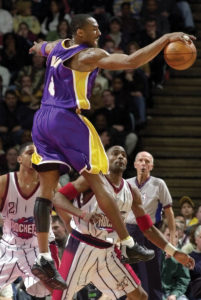 Upon graduation, the TD-to-be planned to return to New York, but before she could make the trip back to her hometown, she had a chance encounter with an acquaintance who ran an audio studio in Los Angeles. "He invited me to learn how to audio engineer," she remembers. "I said, 'Oh, what the hell' — I was young."
Then, in the early 1980s, Stiller learned about an internship at a small television station called KSCI, UHF channel 18 in Long Beach, California, which was then associated with the Maharishi Mahesh Yogi — the guru to, among other notables, the Beatles. "At the beginning, all of the programs were focused on Transcendental Meditation," she recalls. "The work environment was extremely chill. It was kind of run by his monks, and there were 30-hour workweeks."
Three years into her gig at KSCI, Stiller transitioned from audio to a succession of other jobs, including field camera and, eventually, directing/technical directing. "I learned that I really like technical directing," she comments. "At the time, it wasn't as complicated as today. It was more about overseeing the engineering area, switching cameras, and adding graphics and a couple of transitions."
In the late 1980s, she left KSCI to have her first child — Stiller and her husband, an executive at Voice of America in Washington, DC, are parents to a daughter and a son — but, after about a year out of the workforce, she got the itch to get back in. She initially worked as a TD on game shows in Miami, but by the early '90s, opportunities in sports programming were starting to explode. "The technology was growing — the amount of people, the number of cameras and the money," she says. "There were a lot of jobs there."
Stiller, whose early sports-related gigs included technical directing broadcasts of the Mighty Ducks of Anaheim professional hockey team, enjoyed telling the story of a game through shots, transitions and graphics. "We're the keeper of the grammar of television — correct and timely transitions between shots, replays and pre-packaged clips are necessary to keep viewers in the flow of the game," she explains. "If the grammar or timing of a transition is incorrect, it can shock viewers, and then they're not with us anymore. In addition, there can be errors we intercept. We're the gatekeeper of whatever hits the air, and it's live."
In 1998, she got the call to technical direct the Lakers road games on KCAL (Channel 9 in Los Angeles, then owned by Young Broadcasting) — though not the team's home games, which, at the time, were only shown on cable. "The broadcast shows were the shows that went on the road," Stiller explains. "They thought that if you broadcast local games, nobody would show up at the arena. The whole model is completely different nowadays." Not that the shows produced on the road were anything less than first-rate. "It was one of the premier shows," she adds. "Probably the Lakers and the [New York] Knicks had the most money — and they could do the most elaborate shows."
Under the supervision of producer/director Susan Stratton, the crew set up about six hours ahead of tipoff. "I had an incredible boss," Stiller recalls. "She put together a team that was from all ethnicities, all genders and, theoretically, we were all at the top of our games." At the front bench of the mobile unit, the technical director would be stationed at the switcher while both live shots and replays were being called. "We had a minimum of six cameras," she explains. "There were also clock cameras because, at that time, you had to show a picture of the game clock and the shot clock. And we traveled with a field camera operator, Victor Smith, who would go out and shoot interviews and whatnot."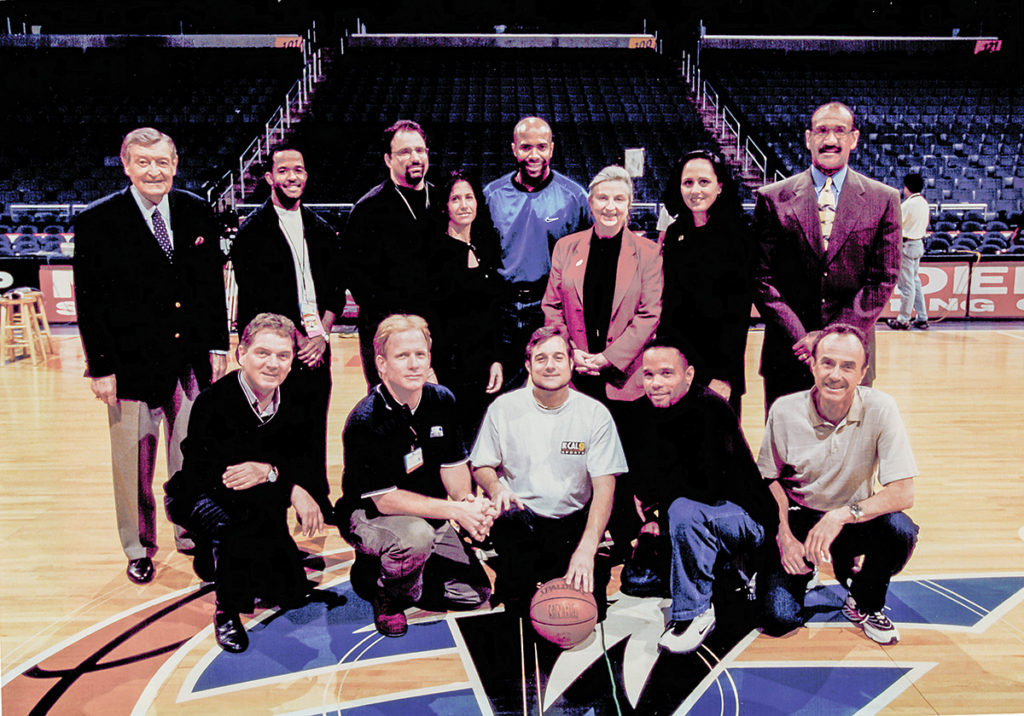 The assorted cameras gave the team an array of options, from a game camera that displayed the entire court to a tight camera that zeroed-in on the player with the ball at a given moment. "It's pretty fun because you have to predict what's going on before it happens so that you're ready," Stiller remarks. "The director is always looking not at the shot that's on the air, but the next shot."
Most games would wrap up within three hours, but many — including those that went to overtime — could go even longer. Stiller remembers a game during which Bryant broke his latest in a succession of NBA records. KCAL had a crew in place with first dibs on the player's post-game interview, but the higher-ups at the station wanted to cut away before it could be broadcast. "There was another show that was coming up on KCAL that was very important to the people at the station," the technical director recalls. "They told us that we should get off the air, but Susan didn't. We sat there and we broadcast the interview. You really want to be able to serve the audience and give that to the audience."
At the end of each game, the crew packed up and flew with the team to the next stop. "We stayed in the Ritz-Carlton and Four Seasons," Stiller says, though accommodations were not quite as luxurious as what the players could expect. "For us, to order a cup of coffee was the entire per diem," she laughs. "You learned to travel with your own tea and immersion heater. They didn't have them in the rooms at that time." She also had to spend chunks of time away from her family. "I was very lucky to have a really good husband who looked after the kids and worked while I was gone," she says. "We were so blessed."
By and large, though, the technical director is grateful for those years on the road. "We'd go into different cities and they each had different labor characteristics," she relates. "Texas is a right-to-work state, and people don't make very much money, but they made sure that everybody eats and they're very hospitable. And then you got into Boston, which is super-organized, but they had horrible conditions for the crew."
Over the course of Stiller's run as technical director of the Lakers road games, television itself was going through changes. "We went from standard definition to high definition," she points out. "When you're in one format, that's cool; when you're in another format, that's cool. But the transition between one and the other is very difficult." The one constant, of course, was the top-level play. She remembers Bryant stringing together nine 40-point-plus games, including a memorable contest with the Utah Jazz in 2003, but she appreciated any game in which he went airborne. "It seems the man could magically fly through walls," she marvels.
Stiller's experiences with the Lakers led to other opportunities in the sports world. "It helped me career-wise," she says. "I worked on the NBA Finals for the NBA. I went to four Olympics with NBC — including snowboarding in Italy, which was really great — and Australia." Eventually, she left sports to move on to entertainment programming, including stints technical directing NBC's The Tonight Show with Conan O'Brien (2008-2010) and its successor, TBS' Conan (2010-present).
But Stiller will always remain grateful for her years with the Lakers. "Something magical happened during those years," she reflects. "It was something just to be there."