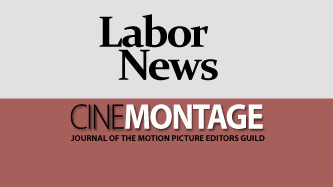 Reprinted from The Hill by Zack Budryk on September 7, 2020.
Democratic nominee Joe Biden vowed to be the "strongest labor president you've ever had" in a virtual event Monday with AFL-CIO President Richard Trumka.
"You can be sure you will be hearing that word 'union' plenty of times if I'm in the White House," Biden said Monday. "If I have the honor of becoming your president, I'm going to be the strongest labor president you have ever had." …
"There used to be a basic bargain in this country: workers shared in the wealth their work helped create," he later said during a question-and-answer period. The coronavirus pandemic, he added, has made clear that "we literally couldn't survive" without front-line workers. …
Only One Candidate Actually Recognized Labor Day
Reprinted from The Washington Post by Jennifer Rubin on September 7, 2020.
Biden hit some familiar themes: "Wall Street did not build this country. You did — the great American middle class. And the middle class was built by unions." He knocked Trump for doing little to address the pandemic for fear of rattling Wall Street. And there, too, he hit Trump for calling military men and women "suckers" and "losers." With some anger in his voice, he told the union members, "The simple truth is, if that's how you talk about our veterans, you have no business being the president of the United States of America, period."
Biden's day in a key swing state, almost "normal" by covid-era standards, stood in stark contrast to Trump, who played golf and held a news conference during which he ranted about and insulted his opponents. "Infrastructure week" remains a punchline, a lost opportunity for someone who made his name as the heir to Fred Trump's real estate empire. Trump, who in 2016 cut into the Democrats' base of White, working-class voters, now offers them only bile and fear. …