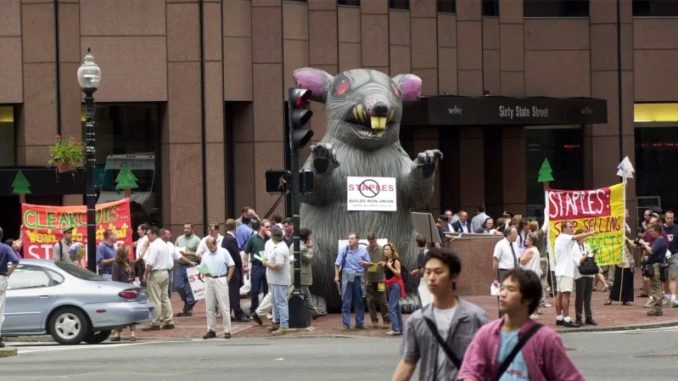 Reprinted from Bloomberg Law by Ian Kullgren on July 23, 2021.
A federal labor board ruling that green-lighted unions' use of the inflatable protest symbol known as Scabby the Rat at demonstrations highlights longstanding tension between free speech protections and federal labor law restrictions.
While the First Amendment guarantees US citizens expansive rights to protest where they wish, the Scabby case tested a section of the National Labor Relations Act that makes it unlawful for unions to "threaten, coerce or restrain" those who aren't directly involved in a labor dispute—in this instance, an RV company that did business with a contractor accused of safety violations.
In a decision released Wednesday, two Republican members of the NLRB joined with Democratic Chair Lauren McFerran to side with free speech—and in the process, turned down an opportunity to limit forms of lawful demonstration for unions. They held that barring use of the gigantic red-eyed rodent balloon at an Indiana trade show as a sign of worker protest may have violated the First Amendment. …
[CineMontage published a column called "Getting Organized" by Guild National Organizer Rob Callahan called "Why Trump's Labor Board is So Scared of Scabby the Rat." This is the article from August 8, 2019.]