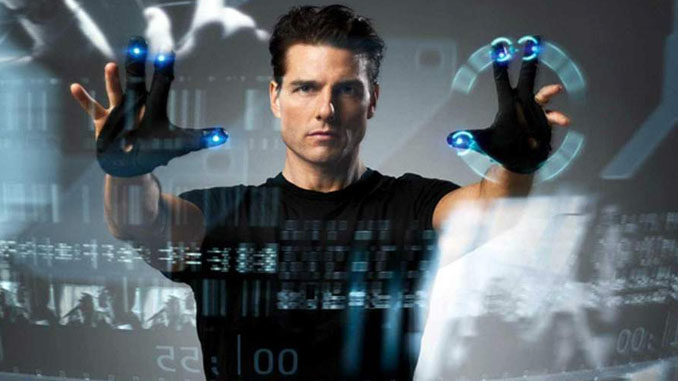 by Peter Tonguette • stills courtesy of 20th Century Fox / DreamWorks

John Ford directed Westerns, Billy Wilder made cynical comedies and David Lean helmed historical epics — right?
Although those directors each made a wide variety of movies, they will always be associated with certain genres. And, no less than directors, story analysts can get typecast, too. While working at 20th Century Fox in the early 1990s, story analyst Christine Culler was assigned a steady diet of romantic comedies and children's books. Then, in 1995, a different sort of project came across her desk: Minority Report, adapted from a short story by Philip K. Dick, was a futuristic suspense film, heavy on action and low on meet-cutes.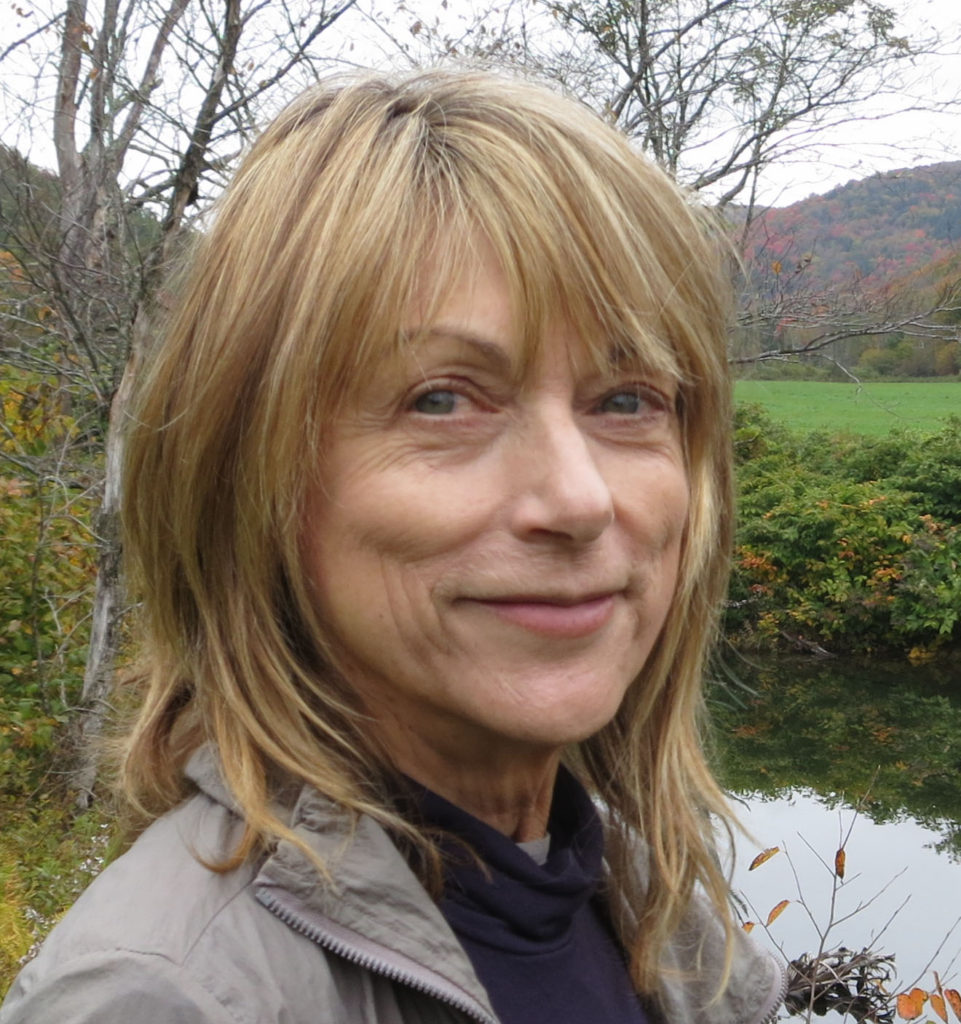 "As a female reader, it was great to be associated with a muscular action/sci-fi film," Culler comments. "You don't want to be the girl that always gets the romantic comedy."
Directed by Steven Spielberg, Minority Report starred Tom Cruise as John Anderton, a police officer in 2054 who makes use of the law-enforcement technique of "pre-crime," in which the psychic capacities of three siblings are harnessed to anticipate acts of lawbreaking. When he is implicated as a future criminal, Anderton evolves into a skeptic of pre-crime. Colin Farrell (as Justice Department official Danny Witwer), Samantha Morton (as one of the so-called "precogs," Agatha) and Max von Sydow (as pre-crime originator Lamar Burgess) co-starred in the film, which Fox released in the summer of 2002 to widespread critical praise and gigantic grosses — over $350 million worldwide.
For Culler, the project was gratifying not only due to its genre but also because she felt her feedback as a story analyst was integrated into the final product, thanks in part to the support of Fox executive Jorge Saralegui, himself a former story analyst. "When I gave my notes, I felt truly that Jorge actually listened and took them to the writers," Culler remembers. "I would see some of my suggestions actually emerging in the script, which was totally cool. I loved that."
Culler, whose father was employed at the United States Rubber Company (Uniroyal), grew up overseas. "I lived in Iran, Brazil, Colombia, Guatemala," recalls Culler, who acted in productions at UCLA for four years as a Theatre major, and then later attended the American Film Institute to focus on writing screenplays. "I was at AFI the second-to-last year it was at the Doheny Mansion," she remembers. "When I got out of AFI, I supported myself waiting tables while writing scripts and a couple novels." In 1984, she was hired as a reader at Creative Arts Agency. The following year, she accepted the same position at Lorimar — and her career as a story analyst was born.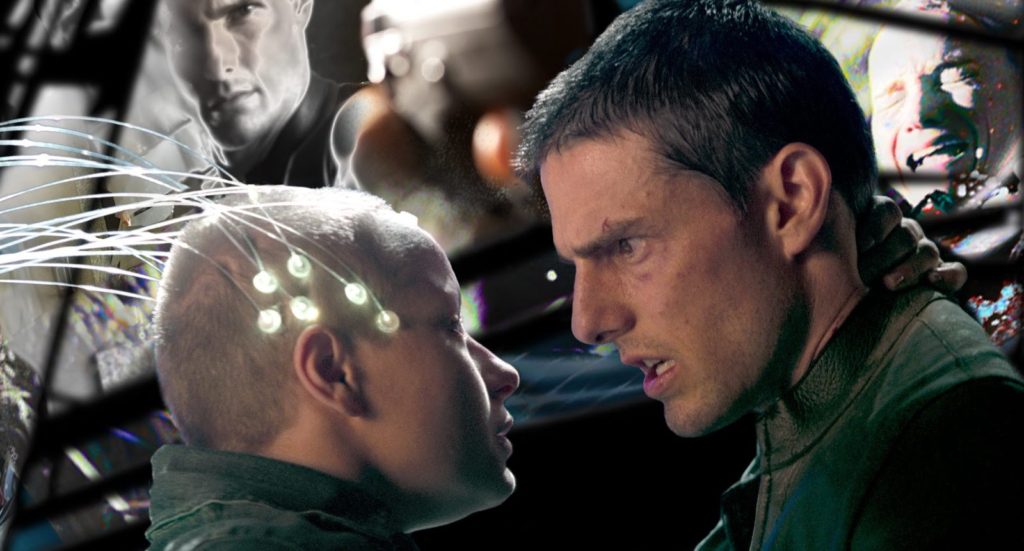 "It supported my writing habit," Culler maintains. "The idea was, 'Oh, being a story analyst is kind of like waiting tables for me, which I'd been doing for years already. I'll just do this and do my own writing.'" After leaving Lorimar, she freelanced as a reader for several years before joining the story department at Fox in 1991. As her career progressed, she discovered the creative possibilities of her profession. "What I loved the most was getting a novel and figuring out how it could be adapted into a screenplay," she relates. "The other part is just simply being in on the whole process of observing how a movie gets cast, and the type of actors that they end up picking. Sometimes you can't imagine they would be doing these parts, and then suddenly it comes to life on screen."
In the case of Minority Report, the project was initially set to star Arnold Schwarzenegger as Anderton — unsurprising since the first iteration of the screenplay was penned by Gary Goldman and Ronald Shusett, who were among the screenwriters of Schwarzenegger's 1990 hit Total Recall (directed by Paul Verhoeven and, like Minority Report, derived from a story by Dick). "You could see how the early drafts of the script envisioned the character of Schwarzenegger as an old-time cop," Culler explains. "And, since the two writers on it had also done Total Recall, right away I realized, 'This is going to be a big action thriller.' It wasn't like I was going to be picking nits over character development." Jan de Bont, best known for Speed (1994), had been slated as director.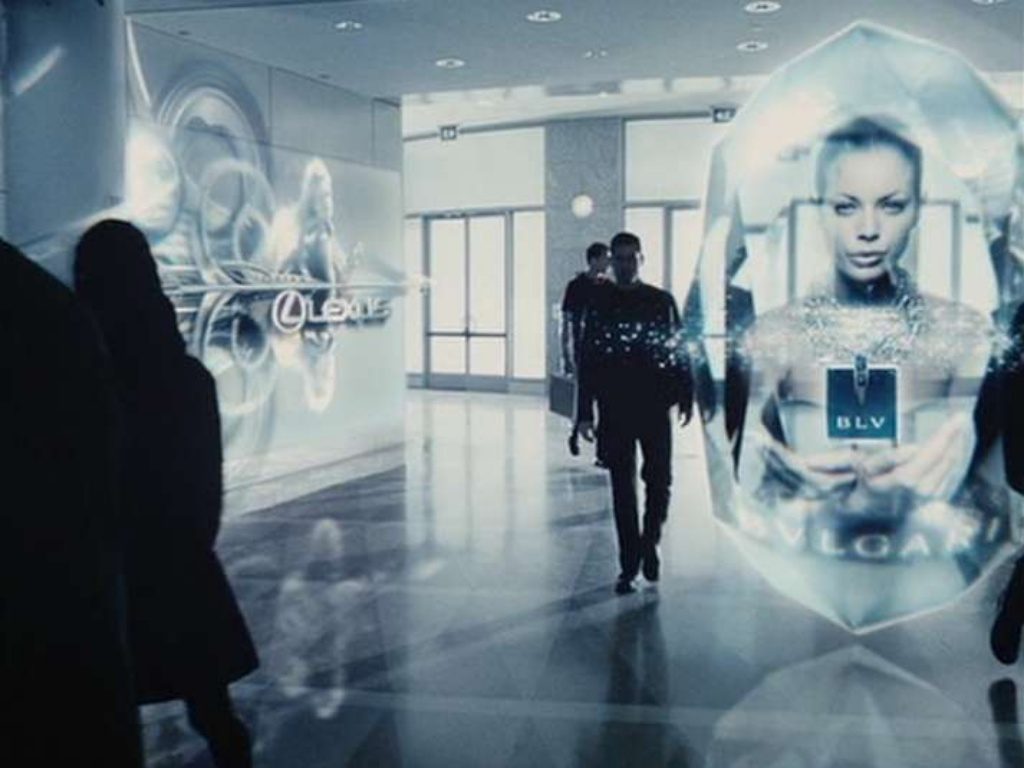 Intrigued with the project, Culler sought out the story on which it was based, The Minority Report, and found that several key elements were missing from, or underrepresented in, the adaptation. "I wasn't even asked to do coverage on the short story, so I just read that on my own," she explains. "The part that was helpful was the notion of fate versus free will. Anderton's character arc had to really address that; is he going to change his destiny?"
Although Culler was an admirer of the action sequences in Total Recall, she stressed in her coverage that there were too many such scenes planned for Minority Report. "There was a tremendous amount of action, almost to the point where the writers really heaped it on," she opines. "One of the things I said was, 'Tone this down; it's just too much.' It was also very confusing."
The story analyst also saw the possibilities in making the precogs more central to the storyline. "I figured that one way of making it more emotional, and something that audiences would really relate to, was to not just show the precogs at the beginning but to really bring them in, especially the female precog, whose name was Rose in the script," Culler explains, referring to the character who was eventually renamed Agatha. "Of course, I intimated that it could conceivably be a romance of some sort, where Anderton rescues her."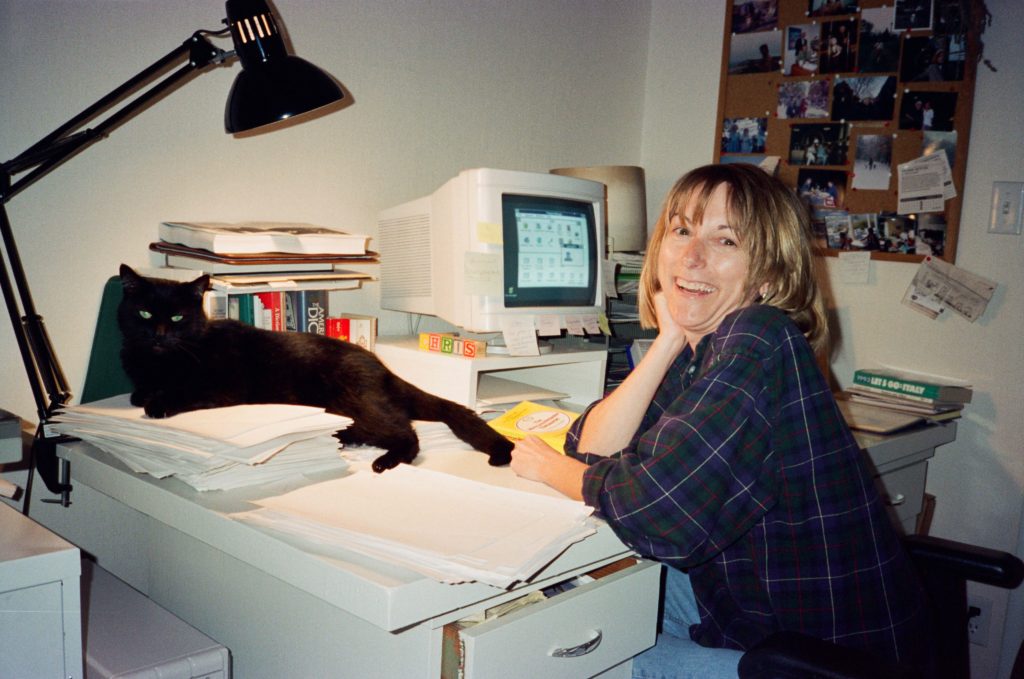 Culler also recommended heightening the rivalry between Anderton and Witwer. "I felt that it was important they consider upping the ante on the emotional conflict between the two central characters in the next rewrite," she says. "That came about in several ways. In the early versions, it became an ugly rivalry between the young cop/old cop, but then later, in the movie version, age wasn't the issue since Schwarzenegger was no longer Anderton, so it became about how Witwer was trying to find out why pre-crime wasn't going to work."
Some changes were made during the initial round of rewrites in 1995, including relocating the film from the unlikely setting of the Grand Canyon to Washington, DC (as it is in the released film). "There were a lot of special effects with people on air boots flying around the Grand Canyon," Culler comments. "It was maybe inspired by Mad Max 2: The Road Warrior [1981], this near-future, post-apocalyptic desert world. But by the second draft, still in 1995, it was switched to Washington."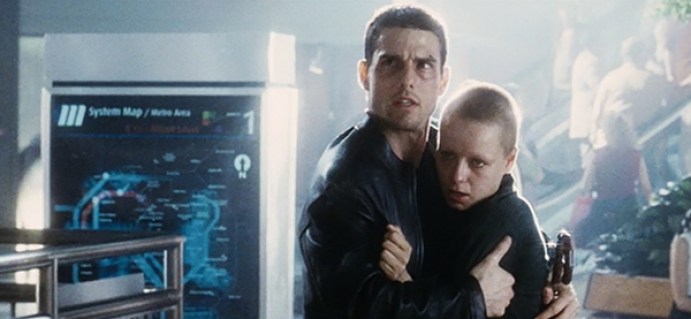 Two years later, the project returned to Culler, who found that a new version by novelist Jon Cohen had integrated many of her suggestions, including a bigger part for the female precog, Agatha. "I was so excited about it; it felt like an entirely new script," remembers the story analyst, who, in her coverage of the new script, praised the altered conflict between Anderton and Witwer, as well as a more imaginatively conceived world of the future. In fact, some of the most vivid images that made it to the finished film — including the chase of Anderton through a car factory and the presence of creatures resembling spiders that could scan people's eyes — originated in Cohen's draft. "This was apparently his only screenplay," Culler reflects. "He came up with some amazing ideas."
By this point, Tom Cruise was intending to star and Steven Spielberg to direct. "As soon as Spielberg and DreamWorks got involved, it was out of my hands," Culler explains. Without the involvement of Culler, Cohen's screenplay was revised by Scott Frank, who added substantial twists and turns to the plot — a move applauded by Culler. "Spielberg turned it into more of a murder mystery instead of a political thriller," she says. "I thought that was really clever, because I think audiences in this case relate more to that."
Meanwhile, the precogs — especially Agatha — were given the prominence Culler felt they deserved. "There is a scene where Tom Cruise rescues the girl from the precogs and it's raining outside, so he protects her with an umbrella and disappears into a crowd of people also carrying umbrellas," Culler recalls. "Well, that's like an homage to Hitchcock. That must have come from either Spielberg or Scott Frank, because I don't recall that being in one of the other drafts."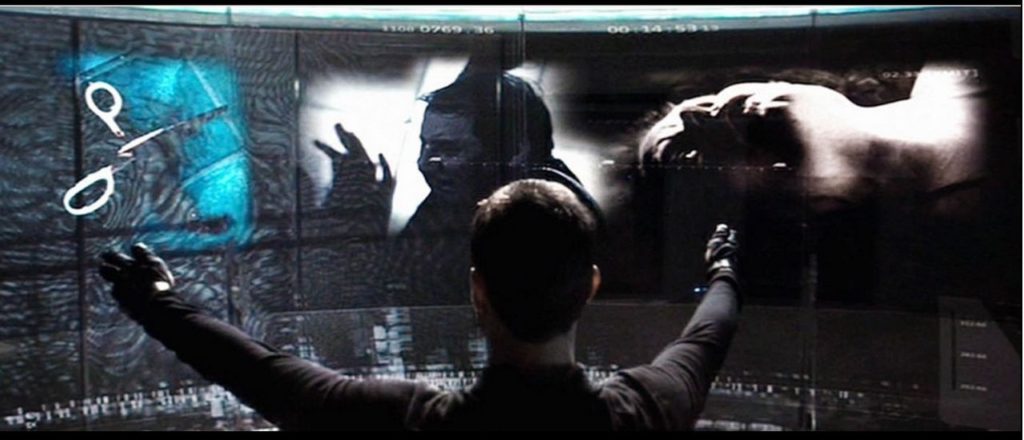 The ending, in which the precogs are released from their state of servitude, was also a Spielberg-Frank innovation. "In essence, the precogs go into the witness-protection program," Culler says. "That's the thing I admire so much about Spielberg: He knows how to please an audience. I'm sure that if Philip K. Dick had anything to say about it, the ending would have been more grim, but not as many people would've gone to see it."
After her involvement with Minority Report, Culler was assigned other projects that moved her further away from the terrain of romantic comedies and the like, including Jonathan Glazer's Sexy Beast (2001). "At that stage of my career as a reader, I started getting stuff that was a lot darker and more challenging," she reflects. "I recall someone told me there was some discussion among the executives: 'Oh, Chris is really good with violence.' And I thought, 'Great! I'm in!'"