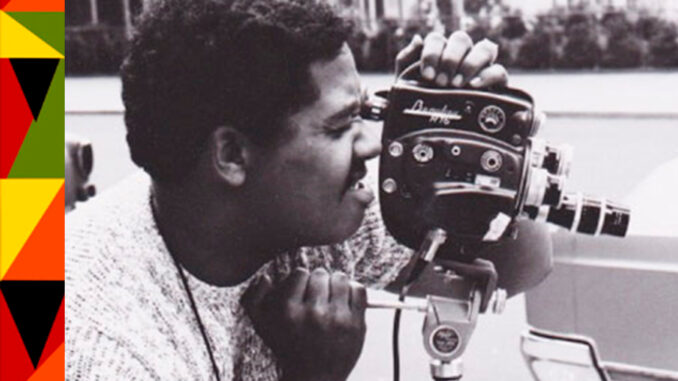 For each day in the month of February, the Committee will be highlighting African-American members, both past and present, and their accomplishments. We look forward to showing the contributions and influences African-Americans have had on the industry.
George Bowers, ACE, a Picture Editor, was born in the Bronx, New York, July 6, 1944, died August 18, 2012.
He worked as a Picture Editor in Hollywood for nearly four decades and was a member of the Motion Picture Editors Guild, Academy of Motion Picture Arts and Sciences, American Cinema Editors and the Directors Guild of America.
After graduating from high school, he began his editing career being mentored by Hugh Robertson, who was one of the first African-Americans to become a member of the Motion Picture Editors Guild. He worked as an Assistant Editor at ABC. After serving in the military he was employed by Robertson's company Byro Productions, a small company co-founded by Robertson that produced, wrote, directed, shot, and edited "featurettes." While employed at Byro, he met Apprentice Editor Irene Brun. They became an item and married in 1969. The first feature film he edited was a television movie titled "…And Beautiful II" (1970).
Bowers taught editing at USC's School of Cinema-Television and also taught in Cuba at EICTV (Escuela International de Cinema y Television). Bowers mentored younger editors including Sam Pollard, who was the editor on several of director Spike Lee's films. Sam has mentored many fledgling filmmakers including myself.
The Civil Rights movement provided Bowers the cinematic opportunity to explore the black experience on film and television. Bowers is credited with editing segments for Tony Brown's "Black Journal" on TV and the blaxploitation action/comedy/crime feature "Come Back Charleston Blue" (1972) for Samuel Goldwyn Jr. He also co-edited with Paul L. Evan the documentary "Save the Children" (1973), a project produced by legendary Producer/Dealmaker Clarence Avant for Jesse Jackson's Operation PUSH.
Bowers ventured into directing and producing shorts for public television like the children's series "Vegetable Soup." American Film Institute awarded him a grant to produce and direct his own short film, "Helen," the story of a young Jewish woman trying to survive in Nazi-occupied Paris. Bowers also directed a young Johnny Depp in one of the actor's first films, "Private Resort" (1985).
As an editor, Bowers collaborated with directors Penny Marshall, Joseph Ruben, Eddie Murphy, the Hughes Brothers and Malcolm Lee, just to name a few.

imdb.com/name/nm0101055/?ref_=nv_sr_srsg_0
By Leander Sales
Photo by Tanya Bowers