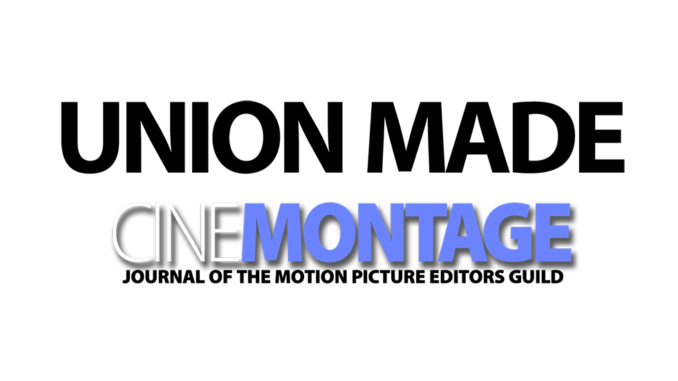 By Christopher Cooke, ACE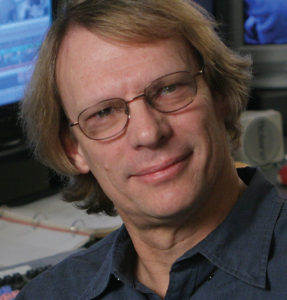 I graduated from UCLA Film School, but, oddly enough, I wasn't interested in pursuing an editing career let alone living in Los Angeles.
Growing up in LA and loving filmmaking, but tired of the smog and traffic, I wanted to live life in the wilderness. So, I got a glamorous summer job as a waiter at the Old Faithful Inn in Yellowstone National Park. Soon, a more prudent version of myself decided that waiting tables wasn't a good career choice after four years of college. I enrolled in UCLA's Film and Television Graduate School.
Back in town, I got a job driving a taxi at night. I felt I could be a saner version of Travis Bickle and write edgy screenplays about the mean streets of LA. It was a disaster. I had five cabs break down in three days, and alternating creepy and dreary experiences put me in a real Taxi Driver state of mind. I quit, foregoing my only paycheck.
The next day, the job board at UCLA featured an astounding opportunity: "Part time Assistant Editor on an independent film." My interview consisted of threading up a 16mm take-up Moviola––which I almost did right––and I was hired.
The film was an awful spy comedy financed by dentists as a tax dodge. The film's "auteur" did business out of his car's glove compartment. But the editor was great. Basil Wrangell's career started on the 1925 silent version of Ben Hur and he was nominated for an Oscar for editing The Good Earth. He was retired and recovering from cancer, but was unable to leave the cutting room. He let me cut and taught me many editing and industry skills, including the art of the two-martini lunch (I still haven't learned that!). The job ended when the producer/director/writer/ star ran out of money.
Coincidentally, a company next door to us started a documentary series on Native Americans and I got a job on it. At that same time, the IATSE had created an open period and my assistant hours on that series allowed me to join the Editors Guild.
To this day, I'm not sure how I get jobs. I try to have a plan. I even try to network and keep informed. But jobs come and go for the most quixotic reasons.
My first union assisting job was on an animated Japanese series being re-cut to capitalize on the success of Star Wars. They needed an editor badly. I was immediately (and secretly, due to union restrictions) bumped up to editor, where I cut picture, synched up the new English dialogue and edited the music and sound effects. I even got to supervise the re-recording stage.
Some ambitious assistants and I lobbied to change the union rule that said we had to remain as assistants for eight years before we could become editors. The rule was changed to five years in the 1979 and then even this restriction was eliminated in 1989. I became involved in Guild politics and was elected to the Board of Directors as an Assistant Editor representative–– ironically, just as I was promoted to editor on the television show Cagney & Lacey (even more ironically, after eight years working as an assistant).
One day, I got a call from the President of the American Cinema Editors (ACE), telling me I had been nominated for an Eddie award! Attending the awards ceremony was a thrill––up to the moment they read my name. Then panic set in. I kept thinking, "Don't say I won. I don't want to act like a fool!" Well, I didn't win, but the relief was fleeting. I would rather have acted the fool and won.
When Cagney & Lacey ended, fear gripped me as I realized I had no idea how to find an editing job. But again, luck went my way. Paul LaMastra, whom I had assisted on several TV movies, called at that moment and offered me a chance to co-edit a miniseries. He remembered scenes I had cut for him and felt I would be a good fit. Once on the job, fate was to guide my career again.
The original director became ill and Paul Wendkos took over. Because he shot most of the second half of the mini, we ended working closely together. That relationship led to five more projects together in television movies and mini-series and even an Emmy nomination. My career was firmly established.
To this day, I'm not sure how I get jobs. I try to have a plan. I even try to network and keep informed. But jobs come and go for the most quixotic reasons. So, I try to go with the flow and keep doing the work I love.
But I still hate that smog and traffic.