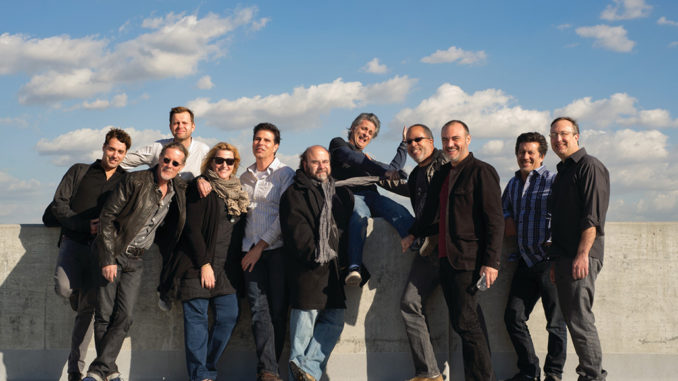 by Mel Lambert  •  portraits by Martin Cohen
The owners and participants in Formosa Group are all creatives, according to supervising sound editor and Oscar nominee Mark Stoeckinger (Million Dollar Arm), who, together with 10 other seasoned post professionals, comprise the talent pool of a new operation that opened for business in early 2013 on The Lot (the former Warner-Hollywood and Samuel Goldwyn Studios) in West Hollywood,
in addition to a pair of satellite facilities.
"Company president/COO Bob Rosenthal understands the need to cultivate that mindset, and has built a collaborative culture here to pursue it successfully," Stoeckinger explains. "The executive team is committed to providing us with the most creative and stimulating environment possible, with access to the latest technologies as we work to fulfill our clients' unique demands and deadlines."
The other members of the creative team include supervising sound editor/sound designer Odin Benitez, MPSE (Frozen), supervising sound editor/sound designer Scott M. Gershin (Pacific Rim), supervising sound editor/sound designer Greg Hedgepath, MPSE (The Best Man Holiday), re-recording mixer Andy Koyama (Lone Survivor), supervising sound editor/sound designer/re-recording mixer Mark Mangini, MPSE (Transcendence), supervising sound editor/sound designer/re-recording mixer Julian Slater (The World's End), supervising sound editor/sound designer Todd Toon, MPSE (Planes), supervising sound editor/sound designer/re-recording mixer Martyn Zub (Walking with Dinosaurs) and the team of supervising sound editors Per Hallberg, MPSE, and Karen Baker Landers (Skyfall, The Bourne Ultimatum).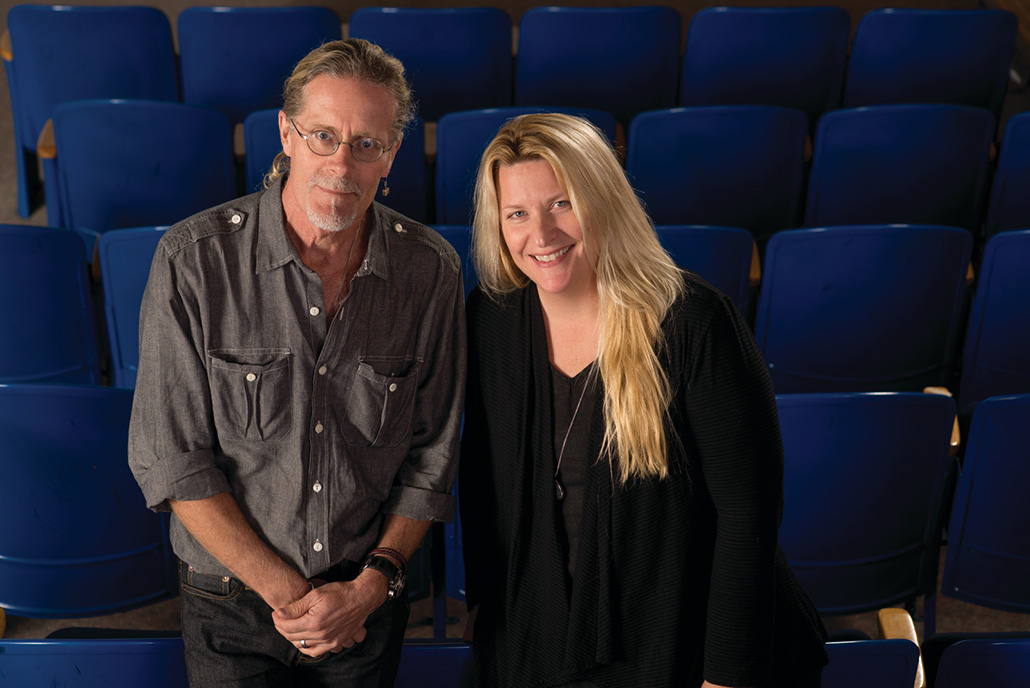 Together, they have a combined total of 12 Academy Awards and nominations, 13 BAFTA Awards and nominations and 31 Motion Picture Sound Editors (MPSE) Golden Reel Awards. Key technical support staff includes ADR mixer Chris Navarro and effects librarian Charlie Campagna, plus facility engineers Bill Johnston, Scott Oyster and Matt Reale.
Launched by Picture Head, a motion picture, television and commercial concern, Formosa Group describes itself as a full-service post sound company serving independent and studio filmmakers and content creators. The Formosa Group headquarters is co-located with Audio Head, Picture Head's post-production sound facility that opened in 2010, and which includes four re-recording stages, 17 editorial suites, an ADR stage and a 134-seat screening room. Originally founded in 1918 as United Artists Studio, The Lot in West Hollywood has enjoyed a rich creative history. The satellite facilities are Formosa 66 nearby in West Hollywood, which houses 24 editorial suites and specializes in sound design for game audio (the name comes from the famous Route 66, which runs along Santa Monica Boulevard), while Formosa West in West LA houses three editorial suites and is targeted at Westside-based producers and directors.
"We want to be known as the company that provides creative sound solutions for content creators and studios," says Rosenthal. "In the past few months, many of the industry's finest film supervising sound editors, sound designers and re-recording mixers have joined us, proving that there is a huge demand for an environment where sound artists can be respected and heard, while working within a state-of-the-art facility." Rosenthal most recently served as president of CSS Studios, and vice president of sound services at Technicolor Creative Services. Other Formosa Group executives include Matt Dubin, vice president of business development, and Rick DeLena, executive vice president. Prior to joining Formosa Group, Dubin was director of operations for Todd-AO West, while DeLena served as vice president of Technicolor's feature sound services, and remains executive vice president of Audio Head.
For their part, members of the talent pool had their own comments on the new facility and their responsibilities.
"There was a real hunger in our community for an independent, full-service sound facility," Mangini says. "Within Formosa Group, we have gathered some of the best and brightest in Hollywood to rethink the post-production template; one that puts an emphasis on talent and embraces modern and efficient workflows. There is a wonderful collaborative spirit here, and an exciting esprit des corps; we are all looking forward to the opportunity to work with one another."
"Bob Rosenthal and his team want to create a new paradigm in the sound industry," explains Hedgepath. "And I wanted to be a part of it. Formosa Group has artistic appeal, a friendly working environment and cutting-edge technology — all of which are essential for me to service my clients."
"My next two projects will be Tinker Bell and the Pirate Fairy and Planes: Fire and Rescue with Todd Toon," comments Benitez. "I am looking forward to the flexibility that Formosa Group offers, with a variety of spaces in which we can make temp dubs." Adds Gershin, "Today's virtual editing and mixing technologies let us be more creative than ever before, and the infrastructure we enjoy here at Formosa Group is a major advantage for all users, with an ability to share conceptual ideas with one another. It's an all-star team!"
"The array of talent here is awesome," Zub agrees. "Our industry is advancing rapidly, so we need to be able to bounce ideas off one another and work collaboratively." Toon concurs: "Access to such an experienced team of supervising sound editors will let us work more efficiently." "Such a high-caliber talent pool will further our capability of fully integrating in-the-box mixing with sound editorial," adds Koyama.
Following his recent relocation from London, Slater offers, "Together, we are building something new and unique. Bob Rosenthal is much respected because not only does he understand what we do, he is really great about supporting creative talent. Having an asset like librarian Charlie Campagna is a luxury I've never had before."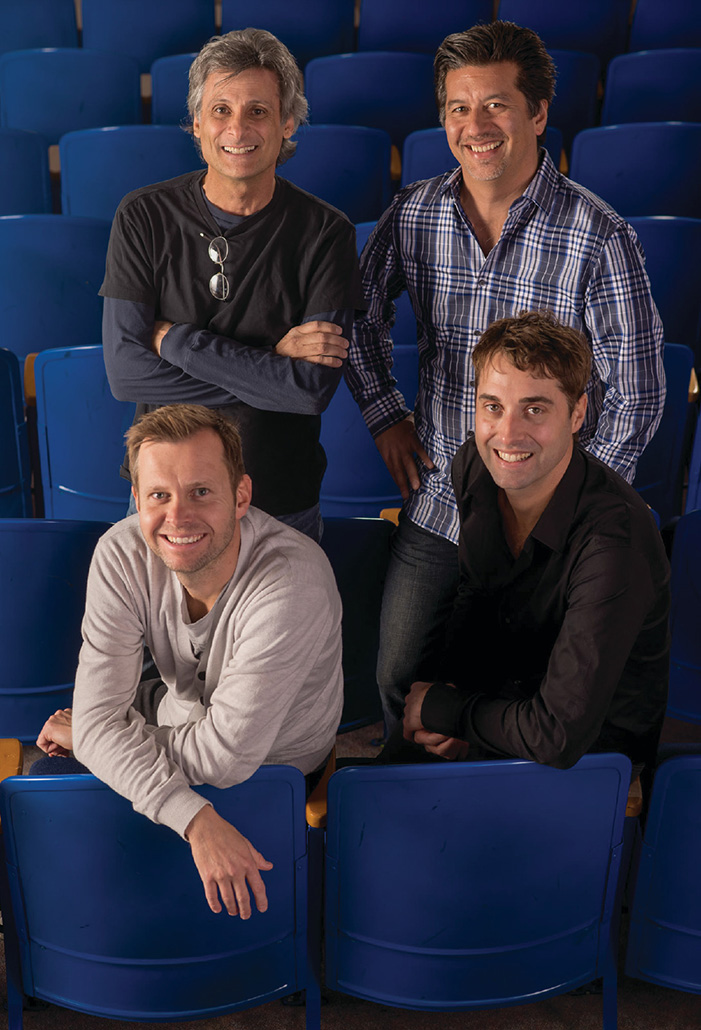 "We have here a place to make creative products for our clients," Hallberg says. "That team spirit is very important for Karen, myself and our dialogue, ADR, effects and Foley editors." Baker Landers adds, "We're storytellers; we just tell our stories with sound. If it's creating an atmosphere for a different planet, creating creature vocals, or finding the right wind to convey the loneliness that the character may be feeling, we think through every choice we make."
Walking with Dinosaurs, released in late December through 20th Century Fox, is one of several projects now in theatres that utilized the audio post-production skills of the Formosa Group. The film offered the operation's creative team at Formosa Group an opportunity to assist the filmmakers, who were charged with re-conceptualizing the film. Starting as a temp dub by sound designer Benitez, the project evolved into collaboration between Stoeckinger as supervising sound editor, Koyama and Zub as re-recording mixers and Navarro as ADR mixer.